Golf pro Brian Hollins is the boyfriend and soon-to-be husband of soccer star, Carli Lloyd. Brian's midfielder gal ensured a crucial U.S. victory in soccer's World Cup! Her penalty, and perfect pass to mate Kelly O'Hara, sent the US team to the World Cup final leaving Germany 2-0.
Carli has become one of the favorites, the 32-year-old New Jersey native is a proud two-time Olympic gold medal winner making her third World Cup appearance. But you can find a bunch of info about her online, now we want to tell you more about her man, Brian.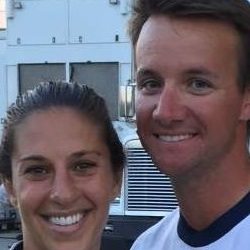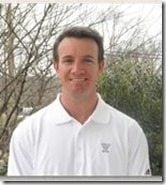 Brian grew up in Delran, New Jersey; actually just a few feet away from Carli. The story goes a little like this, they were both on their high school soccer teams and started dating while attending the same school.
Fast forwards 15 years of relationship and now you have an engaged couple who is set to walk down the isle after the Rio 2016 Olympic Games.
According to a profile, he is part of the golf staff at Trenton Country Club; he has worked as teaching professional and assistant professional at Willow Brook Country Club and also 3 years at Laurel Creek Country Club.  In between these two positions, Brian tried to qualify for the PGA Tour and played the Tarheel and Hooters Tours.  He attended The Golf Academy of the South in Altamonte Spring, Florida.
It seems like both athletes have been busy with their careers and now have found time for their nuptials. Carli said during an interview about the upcoming wedding
"Brian is in the golf business and November is kind of a slower time for him. I'll have the World Cup and the Olympics behind me, and we'll be able to enjoy the time together."
Brian and Carli are both pretty low-key, and it looks like he isn't much into social media sharing.
Congrats to them!