Meet Eric Bird, the boyfriend of soccer player Morgan Paige Brian. The 22-year-old midfielder for the Houston Dash and the US Women's national soccer team, who is currently on her first World Cup, collided with Alexandra Popp of Germany during the semifinal!
Reports say Eric's gal executed her move to perfection only to be struck by the Germany player from the back. Both players returned to the game shortly though media outlets say both should've been checked more thoroughly to avoid any risk of a concussion.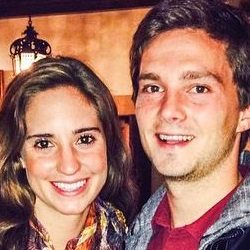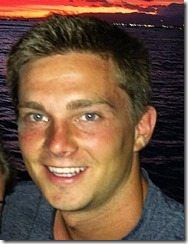 Eric is sure familiar with the injuries the sport might bring along, after all he is a player himself. The 22-year-old is also a soccer player currently playing for the Philadelphia Union club. He was drafted with the No. 41 overall pick in the 2015 MLS SuperDraft.
Bird, who was born April 8, 1993 to parents Tony and Melanie Bird –also attended the University of Virginia, where we assume the couple met and fell in love. Did we mention they both play the midfielder position? These two were meant-to-be!
Bird is originally from Virginia Beach, Va. and attended Frank W. Cox high school. During his time in high school, Eric was a Two-time First-Team All-State, All-Region and All-District honoree and was named Tidewater Player of the Year in 2011. That same year he suffered knee injury in UNC game (9/23) and missed remainder of season. In 2012 Ranked second on team with 36 shots, was named to ACC All-Academic Soccer Team and ACC Academic Honor Roll and started all 21 matches at midfield. In 2013 he Earned Third-Team All-America honors from NSCAA and Soccer America. You can see a detailed list of his achievements here.
In 2014, Bird –by then a two year captain for the University of Virginia -help lead the Cavaliers to a national championship.
He joined the Philadelphia Union earlier this year and wears the #21 shirt.
According to his Facebook, Eric currently lives in Charlottesville, Virginia. You can find him on Twitter here.