Meet 27-year-old Adam Sweat, the boyfriend of U.S. Olympic soccer gold medalist, Kelley O'Hara 26. Adam's gal currently plays as a wingback for the US Women's National Soccer Team and a forward for the National Women's Soccer League club Sky Blue FC.
Big congratulations are in for Kelley who helped her team in beating Germany 2-0 last night. In case you missed it, O'Hara gave the USWNT some cushion with a perfectly timed run to the final score.
Kelley and her man are both Georgia natives. Kelley the daughter of Dan and Karen O'Hara, is one of three children; she played four years on the varsity soccer team and was the team captain during her junior and senior years at Starr's Mill High School. At Stanford, she scored 57 goals, tallied 23 assists, and won the 2009 Hermann Trophy as the top collegiate soccer player in the country.
Her Club career team include playing with the Pali Blues, FC Gold Pride, Boston Breakers.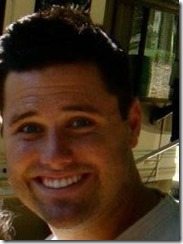 According to his Facebook page, Adam was born November 12, 1987 in Fayetteville, Georgia. He has one brother, Tucker Sweat.
He is a Senior Communications Specialist working for the Georgia State Capitol. According to his LinkedIn, he graduated from Starr's Mill High School –the same school Kelley attended –and holds a B.A, Communications; Public Relations from Georgia State University.
sweat must have some sweet connections, that or he is also really good at what he does. Following his 2011 graduation he landed his first job at the Georgia General Assembly –where he's been ever since –as a Senate Press Office Aide. He's also been a Communications Associate/ Office Manager (2011-2012); a Communications Specialist (2012- 2014).
As a senior communications specialist he is responsible 'for the communication platforms of 12 Georgia State Senators; serve as the Senate Press liaison to the Senate Transportation, Education and Youth, Public Safety, Banking and Financial Institutions, and Interstate Cooperation Committees; manage press releases, columns, editorials, speeches, media advisories and statements from conception to publication among other duties.
Adam shares some of his wisdom on Instagram saying: "If u hustle hard and keep it gangsta there's nothing u can't achieve"
You can also check him out on Twitter here.