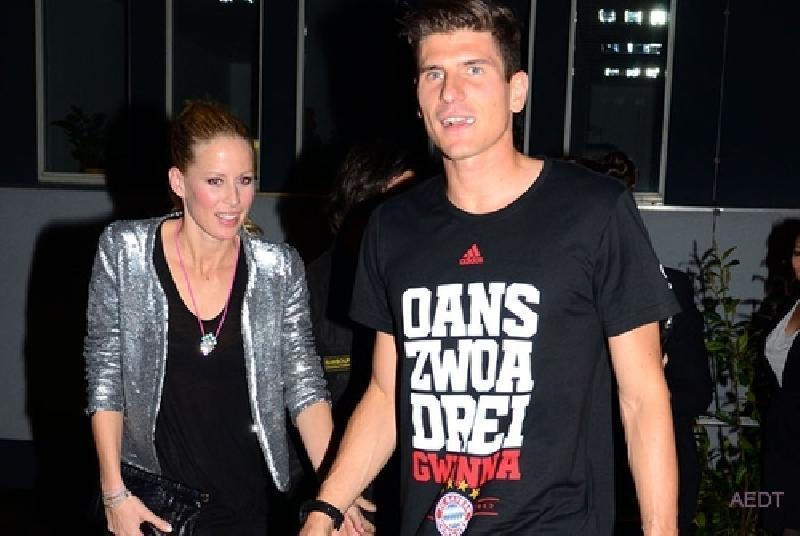 Mario Gomez is now dating 34-year-old model Carina Wanzung, after splitting up with former girlfriend Silvia Meichel.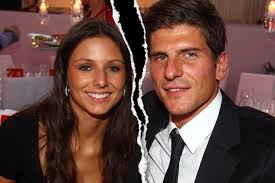 After nine years together, Gomez announced his separation from his childhood sweetheart in early December 2012, but did not reveal the reason behind the split.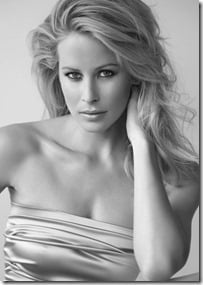 29-year-old Gomez, who plays for Bayern Munich FC, spent Christmas holidays with the blonde model in the Maldives Islands. Paparazzi caught them in a hot, passionate kiss.
Carina Wanzung is a German underwear and swimwear model. She travels all over the world for her career but she loves to travel for pleasure. Her other hobbies are yoga, having fun and hanging out with friends in Munich, where she currently lives. She was married to biker Tibor Simai (picture below), now 37, and was former called Carina Simai Wanzung. The couple were together for four years and the PE teacher is happy for his ex, he stated:
"I've heard from friends that Carina and Mario Gomez are a couple. He's lucky: She's a great woman. Carina and I had a great time together, but unfortunately we did not everyday get their act together. I wish her all the very best. "
Ver nice words coming from an ex-husband!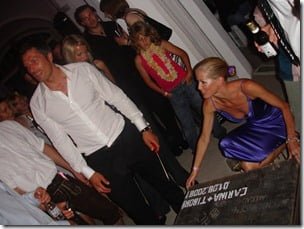 What many people did not know about Carina:
In 2008 Carina sued her former Agency "Louisa Models" and even went to court. Louisa von Minckwitz, head of the agency, accused the model that they have not settled properly. Almost 50,000 euros were paid.  Her biography on Fashion model describes Carina as..
"Carina is a model based in Munich and Italy, she holds many years of experience in modeling and has a large number of loyal clients all over the world. She has been mostly an underwear and lingerie model as well as fashion, she travels all over the globe  for her work, but she also enjoys traveling for pleasure. On her spare time Carina Wanzung does yoga and hangs out with her friend and footballer stud."
Her measurements are 33.5(Bust), 25(Waist), 35.5 (Hips), she stands at 5'9″
Find more Carina pics on Tumblr here.
One confusing aspect about an article on the DailyMail is that they referred to Carina as Mario's wife, when did they got married? was there a secret wedding we didn't hear about? or was a media mistake and Mario and Carina are not married but just dating? What do you know?