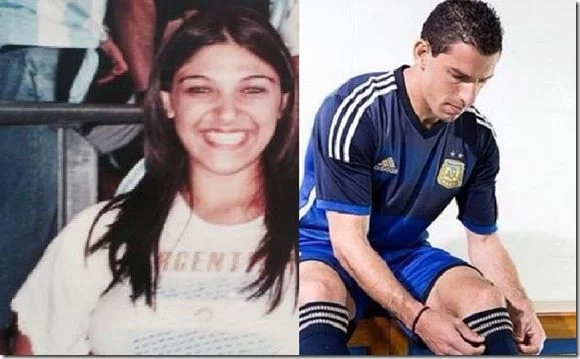 Meet Argentine Gabi Plano, the lovely wife of Argentine footballer 33-year-old Maximiliano "Maxi" Rodriguez. Her guy plays for the Newell's Old Boys. Her man's nickname is La Fiera or "the Beast" he commonly plays as a winger on both flanks, but can also operate as an attacking midfielder.
Gabriela –who has gorgeous eyes –has been a major support for the footballer, she has been there for him through the good and the bad, through out his struggles, through  thick and thin; she has accompanied him on three World Cups, Alemania 2006 Sudáfrica 2010  and now Brasil 2014.
The couple has been together for a long time, she moved to Spain with her man in 2002, that's more than a decade ago not counting since when they met. Away from his best footballing moments, Maxi had to fight, he remembered the teachings of his mother and his grandmother. With the support of his girlfriend, fought over the odds to succeed; earning his deserved nicknamed.
He emerged as a fearsome player, with an eye for goal, strength of character and courage. The player and father of two is best known for the stunning goal he scored for Argentina against Mexico in the Round of 16 at the 2006 FIFA World Cup Germany, and while it is far from his only achievement in the game, it does serve to highlight the winger's distinctive qualities.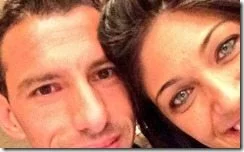 The couple are the proud parents of two small children, two young girls, daughters, Alma and Atiana. On her Twitter account the lovely mom of two makes a reference to her beautiful little girls
In love with my two princesses who are everything to me … Alam and Aitana … Thanks to life! That has given me so much!!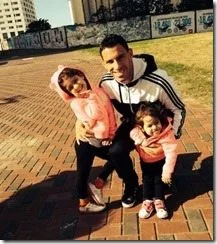 He moved to Europe three years later after making his senior debut as a 17-year-old in 1998 and despite persistent knee trouble went on to play for Espanyol, Atletico Madrid and Liverpool before returning to his beloved Newell's.
Despite being together for over 10-years, not much is known about his wife and mother of his two little girls –whom he calls "Fierecitas" –she does have over a thousand followers on Twitter and you can find her here and also on Facebook here.