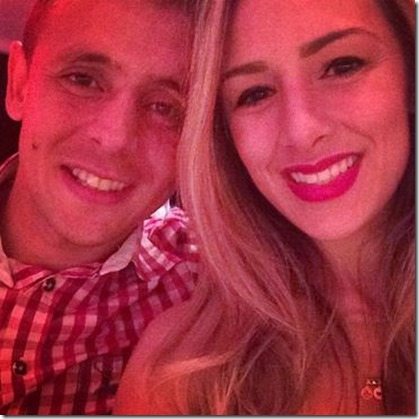 Meet smiley blonde Carolina Santana, the lovely wife of Brazilian footballer Rafinha. Her 29-year-old husband currently plays for Bayern Munich and will face today FC Barcelona in the Champions League Semifinal!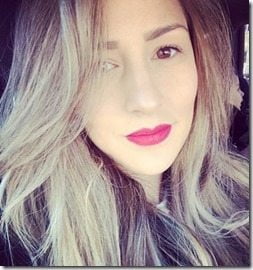 Carolina's man is not to be confused with 22-year-old also Brazilian soccer player Rafinha who plays as a midfielder for FC Barcelona.
The right back is definitely a lucky fella, Carolina is stunning and she is not only his wife, but the mother of his two children, daughters Maria-Luiza and Maria-Sofia.
Their children are not exactly babies, which makes us think they have been together for a while.
Her man was born Marcio Rafael Ferreira de Souza in 1985 in Londrina; his Bayern Munich page profile says he is single  but after two children they might as well be married right!
He previously played for clubs including: Gremio Londrinense, PSTC, Londrina, Coritiba, Schalke and CFC Genoa. His current contract ends in 2017.