Meet lovely Chilean Patricia Andrea Peralta, the wife of 32-year-old Chilean footballer José Manuel Rojas Bahamondes better known as "Pepe Rojas." The defender who currently plays for Universidad de Chile will face Argentina in Saturday in Santiago.
Rojas had a rough time playing against Peru earlier this week, saying: 'Playing against one of the best forwards in the Copa (Guerrero) is not easy given that I hadn't had a lot of game time,' Rojas told reporters on Wednesday.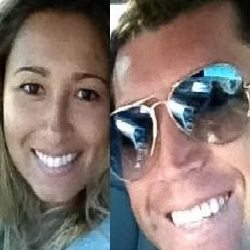 'I think in that sense one always has to be open to constructive criticism.'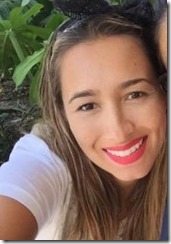 Good thing wife Patricia is there for comfort; the couple hasn't had the best of times in the past though. Last year, Patricia suffered a miscarriage, she was six-months pregnant. The couple was said to be devastated. Good news is she is currently expecting a baby boy!
Not much more is known about Patricia, according to Spanish portals, she is a journalist and is into publicity.
You can find her on Twitter here, Instagram here.