Meet Chilean Daniela Aranguiz, the hot wife of 31-year-old Attacking Midfield, Jorge Luis Valdivia Toro, better known as Jorge Valdivia "The Magician." Daniela's man has been shining for Chile at Copa America and it's finished, reports say he will join Al-Wahda FC Abu Dhabi.
Valdivia comes from a five-year contract at the Brazilian club Palmeiras –which expires next month. It seems a big change is expected for him and his family.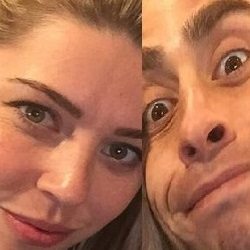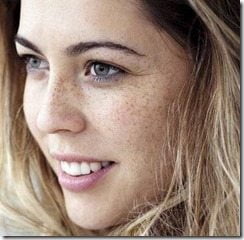 Daniela and her man have been married since 2004. According to her social media profiles, she was born on December 4, 1985. Her bio says she used to be a model and dancer in the Chilean TV show "Mekano" which had a ten-year run from 1997-2007.
Despite being a mom of two, the 30-year-old keeps in great shape and earlier this year naked photos of her online caused major headlines. Due to their celebrity status in their native country, the couple has sparked controversy frequently appear on showbiz TV shows, with allegations of cheating made on both sides.
Daniela said about the photos episode:
"There are people who get naked for art, others for money.

"I, on the other hand, get naked for the sun."
Find her on Instagram here, Twitter here.