Christina Alvernaz Marleau
Christina Alvernaz Marleau is the lovely wife of NHL veteran, Patrick Marleau. The 36-year-old, 19-year NHL veteran has been happily married to Christina Alvernaz since 2004.
The number 12 winger, was born September 15, 1979 in Aneroid, SK, CAN. The three-time NHL All-Star has spent his entire career with Sharks.
His career started when Marleau joined the Seattle Thunderbirds in 1995. He played two seasons for the team, and was named captain during the  1996-1997 season. Eventually, he placed second during the voting process for the WHL Player of the Year and led the team to win its first-ever Western Conference Championship.
During the 1997 NHL Entry Draft, he was chosen as the second overall pick by the San Jose Sharks. Marleau became the captain of the team after the rotating captaincy.
Marleau is the franchise's all-time leading scorer with 908 points; Thornton is second with 717. Marleau's 21 goals and 47 points helped earn him a spot on Team Canada's roster for the Sochi Olympics.
It is hard not to mention Joe Thornton when discussing Marleau. The two have had their careers linked since the 1997 entry draft when the Boston Bruins picked Thornton first overall and the Sharks selected Marleau with the next pick. San Jose acquired Thornton in November 2005, and since then the team has been considered among the NHL's elite.
On January 24, 2014, his contract extended for the Sharks until 2017.
We've seen Christina Alvernaz Marleau a number of times accompanying her husband, like the red carpet prior to the 2014 NHL Awards at Encore Las Vegas on June 24, 2014 in Las Vegas, Nevada. Christina Alvernaz Marleau is the mother of the couple's four children, all boys.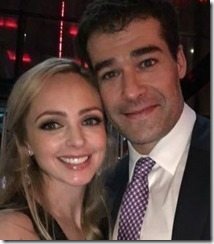 Christina Alvernaz Marleau first gave birth to son, Landon Patrick, in October 16, 2006. The couple welcomed second son, Brody Christopher on March 2009. Christina and her husband became parents for the third time in 2011 with the arrival of son, Jagger. The family added one more boy with son, Caleb in November 2014.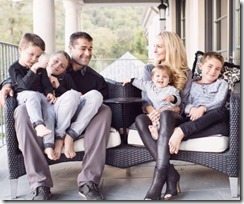 Christina Alvernaz Marleau keeps super busy with four small sons, amazingly she also makes time to keep active on social media. She often tweets about her 'squad' (sons) and is obviously supportive of her man by making appearances with her #LadySharks.
The blonde currently resides with her boys in Los Gatos, California.
You can find Christina Marleau on Twitter here.