Andrea Fanciullo
Meet Andrea Fanciullo; she is the pretty girlfriend of NHL player Connor Hellebuyck, the talented 6'4″ goaltender for the Winnipeg Jets and the United States National Team. Prior to the NHL, Connor played for the UMass Lowell River Hawks.
As noted Hellebuyck is dating the lovely Andrea Marie Fanciullo, born May 24, 1994, in Townsend, Massachusetts. She is the daughter of  Joseph Fanciullo and Diane Eatherton.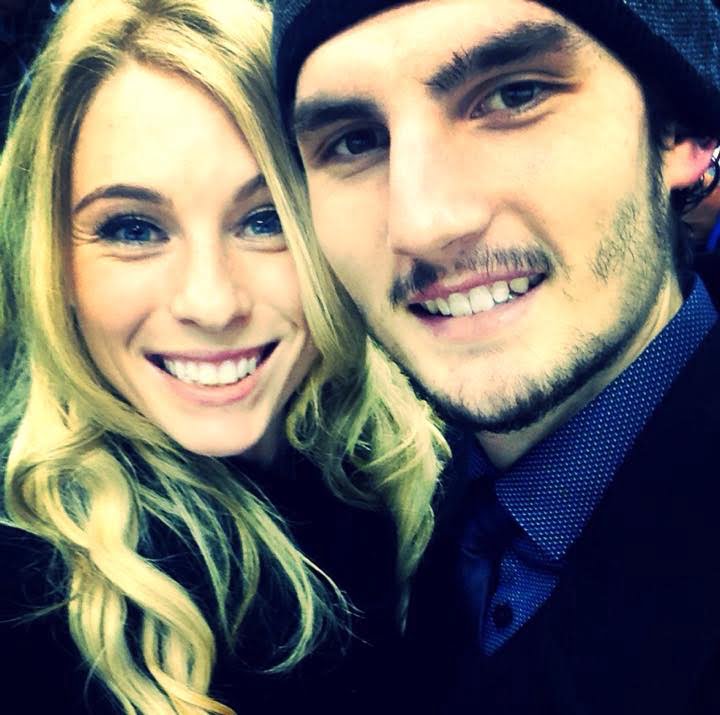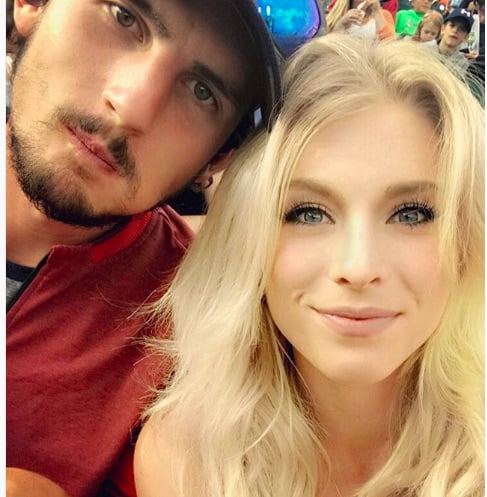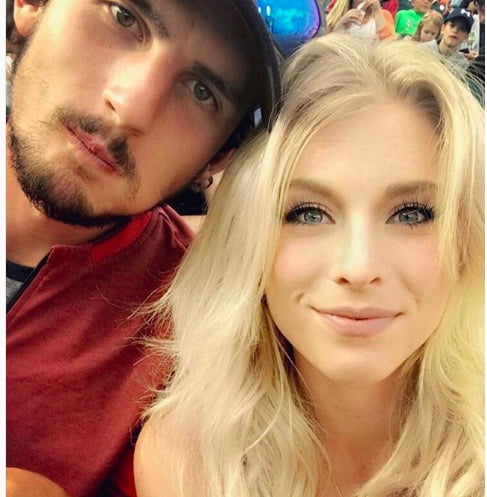 Former UMass Lowell sprinter and long jumper Andrea studied at North Middlesex Regional High School and  North Middlesex Regional; subsequently went to the University of Massachusetts at Lowell, from where she graduated with a Finance and marketing major in 2016.
Ms. Fanciullo was a member of the Cross Country/ Track & Field team at UMass Lowell, where she also participated in the long jump events.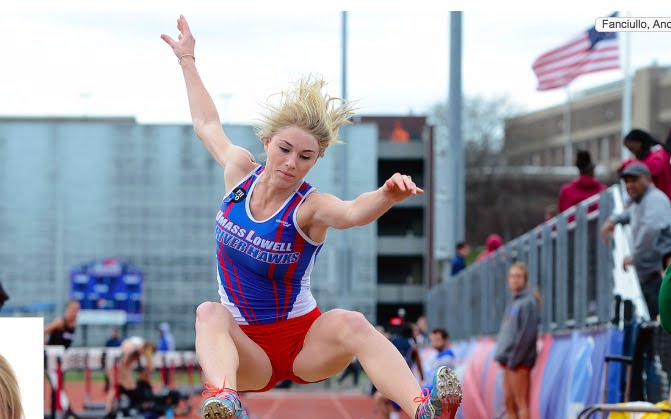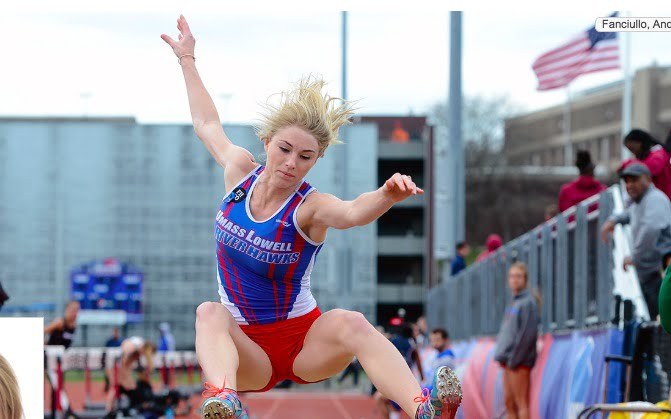 Furthermore, in addition to trach & field, Andrea was a member of the cheerleader squad while she attended North Middlesex Regional.
Andrea and Connor have been dating for over four years.