Conny Lehmann
Conny Lehmann is the pretty and loving wife of legendary GHerman goalkeeper Jens Lehmann, the retired soccer player who played with Borussia Dortmund, Schalke 04, VfB Stuttgart, Arsenal and the Germany National soccer team that represented Germany in three World Cups.
Conny Lehmann's hubby, Jens Lehmann was born in Essen, West Germany on November 10, 1969. He was 19 whenhe became Schalke 04's goalkeeper in 1988, ten years later he joined A.C Milan but was released after five matches.In 1999 he signed with Borussia Dortmund in 1999, he left Borussia in 2003 for Arsenal where he made 148 appereances in five seasons, he returned to Germany in 2008 when he joined VfB Stuttgart after agreeing on a one-year contract which was then extended until the summer of 2010, not long after he announced his retirement.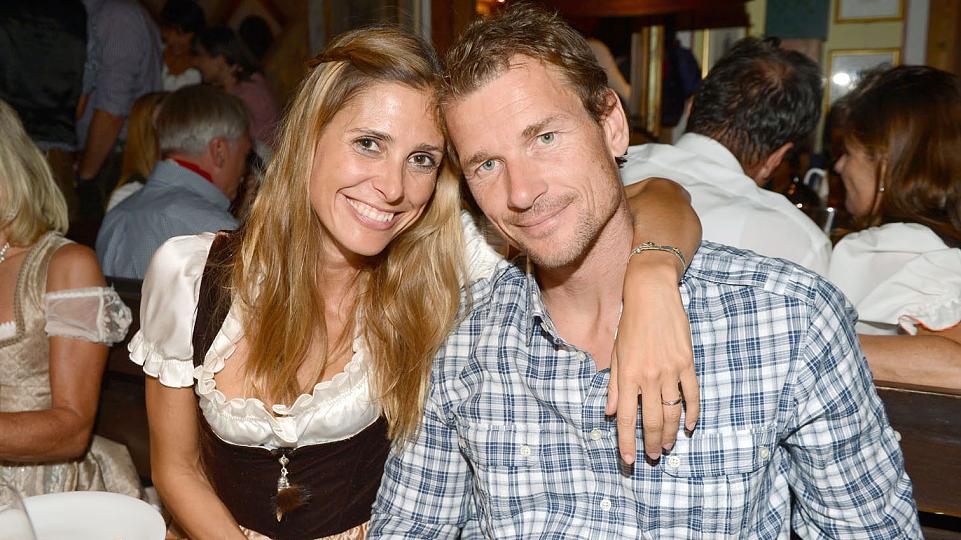 Lehmann didn't retire that season, instead he returned to Arsenal, but his spell with Arsenal was short-lived, after one appearance with Arsenal he decided he was going to retire for good this time. With the National Team, Jens Lehmann played in six matches with West Germany U21 team and in 61 matches with the National team, earning his starting goalkeeper place at the 2006 World Cup, after missing the opportunity at the 2002 World Cup where Oliver Kann was Germany's first-choice goalkeeper.
Jens Lehmann met his beautiful wife Conny in 1995 at a friend's party, their encounter was brief, but had the opportunity to see each other four years later, she was trying to start over after her divorce from retired German midfielder player Knut Reinhardt
who played with Jens in Borussia; Conny and Knut had one son together, Lasse born on May 20, 1996, after Conny and Jens got married in October, 1999, Lasse was legally adopted by Jens, he is now a striker player with Stuttgarter Kicker under the name of Lasse Lehmann.
44-year-old Conny Lehmann was born Cornelia to an Australian mother who introduced Conny to Skiing, she became Ski district champion in North Rhine-Westphalia, but forgot about skiing when she went to college and studied mathematics and pedagogy, Conny was working as an elementary school teacher when she married Jens, together they had two more children, in 2000 Mats was born and six years later came Lieselotta.