Sabrina Greenlee
Meet Mrs. Sabrina Greenlee; the wonderful, brave and beautiful mother of NFL player DeAndre Hopkins. Her son is 6'1″ wide receiver for the Houston Texans.
Prior to the NFL, Hopkins played college football for the Clemson Tigers at Clemson University.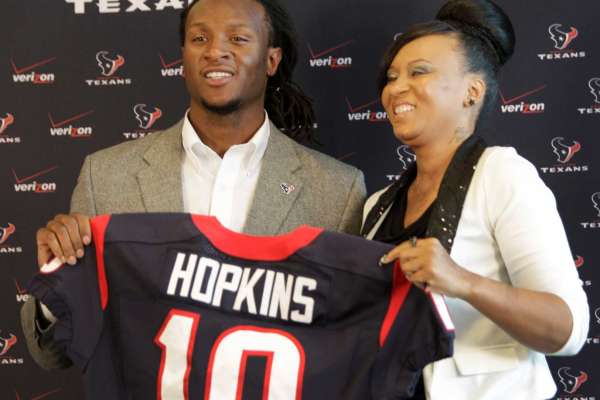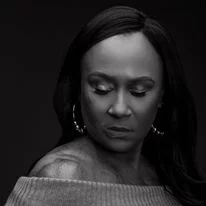 49-year-old Sabrina Y. Greenlee was born on April 1, 1970; she was 19 when she met Harris Steven Hopkins, then 22. At the time Sabrina already had two children Kesha Smith and Marcus Greenlee from a previous relationship; DeAndre was born June 6, 1992, in Central, South Carolina.
Mrs. Greenlee described Steven as kind and loving, very different from the men she previously dated and from her first husband, all of those men had abused her.
"By the time I was 17, I had been put into the hospital three times. I remember attempting to take my senior pics at 18, and it didn't happen because I had two black eyes and broken collarbone that day," Greenlee said.
Mr. Hopkins and Sabrina were driving on a Ford Mustang GTS from Atlanta  in November 1992, when their car hydroplaned on the rain-soaked road after making a turn and flipped three times before striking a guardrail on the driver's side; Sabrina walked out with minor injuries, sadly David succumbed to his injuries 8 days later, he was 23, their son DeAndre was five months old.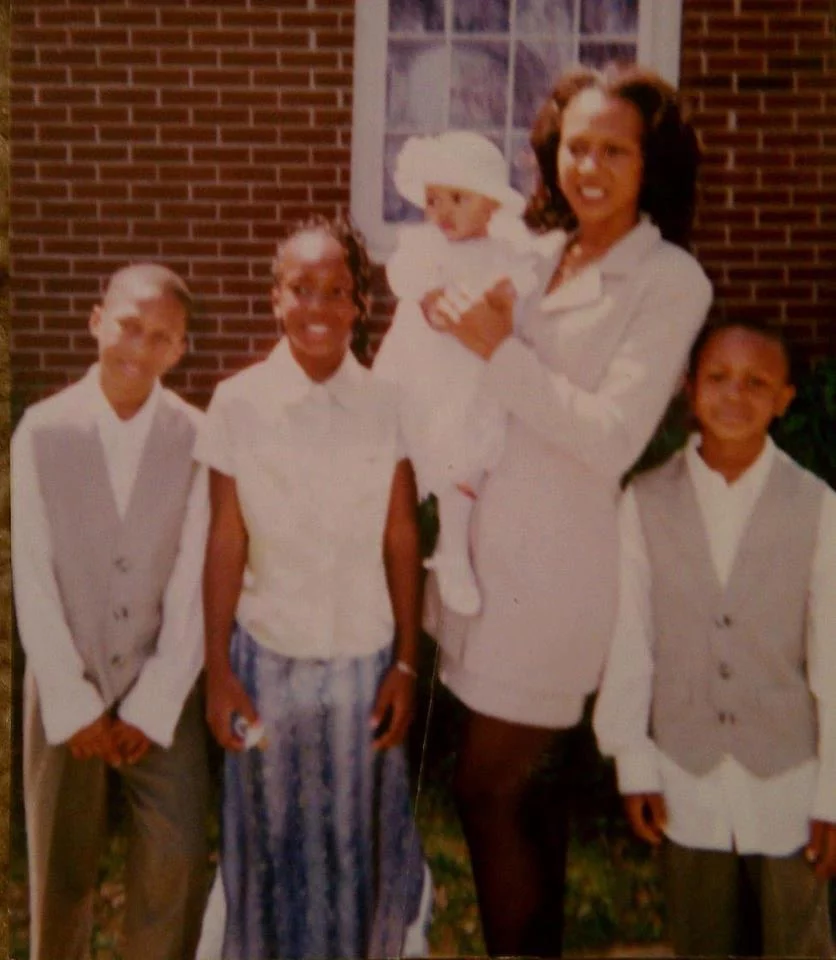 In 1998, Sabrina welcomed another child, Shanteria Cobb, nowadays a basketball player at Texas Southern University. Kesha graduated from Southern Wesleyan University and now works as a basketball trainer and a slot receiver for the Houston Wildcats of the Independent Women's Football League; his brother Marcus a former football and basketball player in high school before he attended Georgia Military College.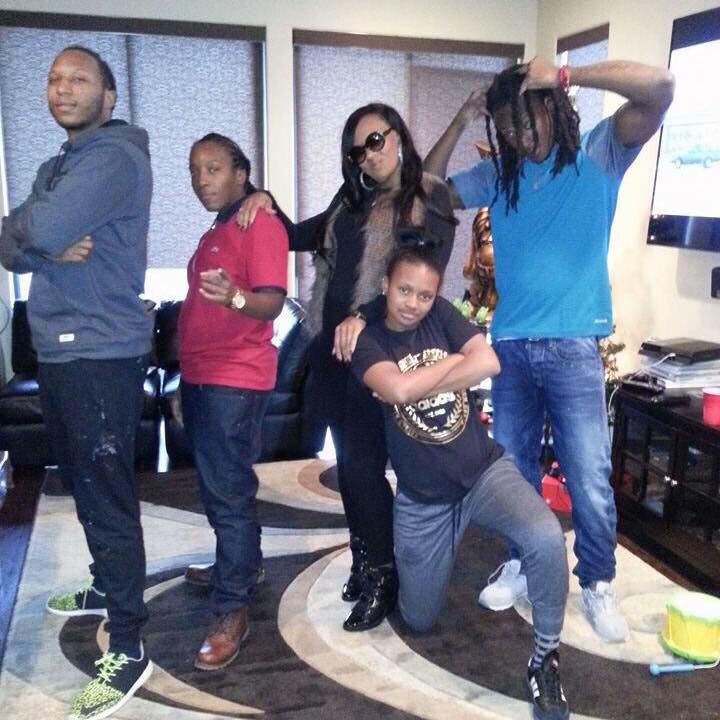 With four children to raise on her own, Mrs. Greenlee had to juggle two jobs; at an automotive plant by day and an exotic dancer by night. But she couldn't work anymore following the attack that left her blind.
On July 20, 2002, her boyfriend at a time took her car without asking, she called him and he told her the address where she could pick up her car; when she got there not only by her boyfriend greeted her at the door but also one of his others girlfriends 24-year-old Savannah Carlita Grant, who poured a bucket of bleach mixed with lye on her face.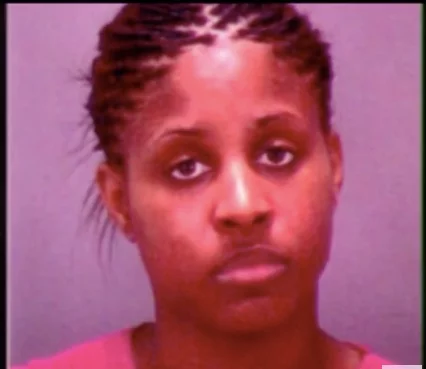 At first, Sabrina thought it was warm water, but then the pain hit.
"And as I'm lying there, the first thing I'm thinking is, 'Why would someone pour warm water on my face?'" she says. "But a couple of seconds later, I realized it wasn't warm water, because my skin is literally falling off my face, my neck, my chest and my back."
Her boyfriend put her in the car and drove to a nearby gas station when they got there a station attendant called 911, her boyfriend gone.
Sabrina arrived at a burn center in Augusta, Georgia and placed in a medically induced coma for two weeks. She underwent a series of skin graft surgeries from her back and chest onto her face.
When she woke up, her face was swollen, had difficulty speaking, her vision gone. She felt into depression, drugs and alcohol.
Her attacker, Savannah Grant is serving a 20-year sentence and will be released on May 6, 2020.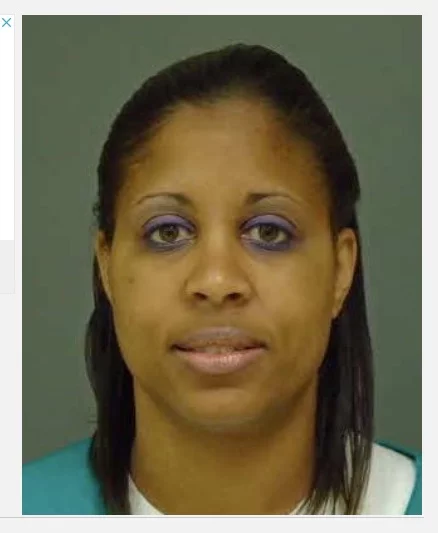 Slowly but surely, she found her way back, for her children, who needed her. Sabrina sits at every of DeAndre's games, she can't see him, but she still cheers for him like every mom would do.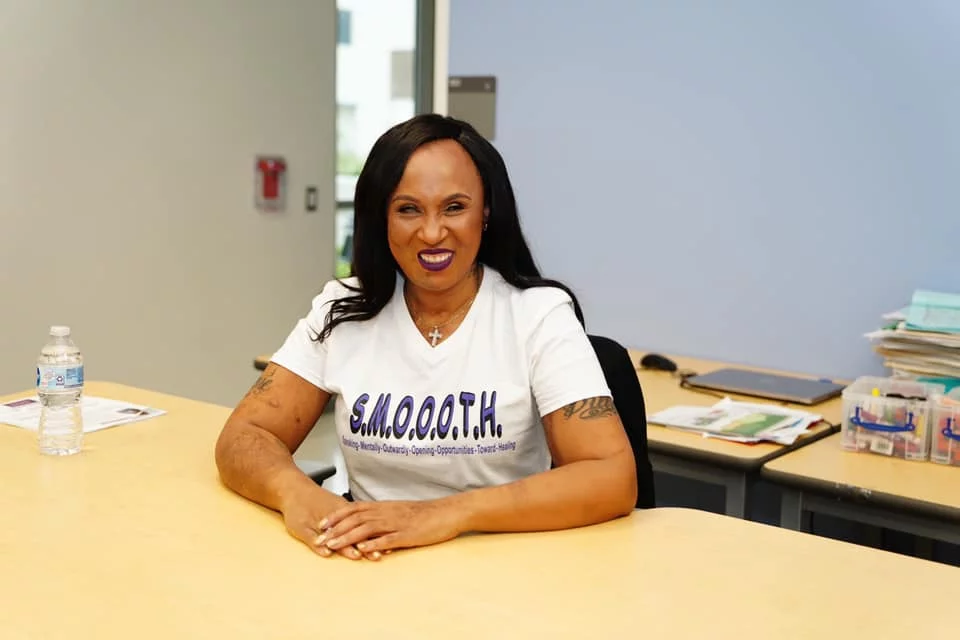 But Sabrina Greenlee knew that she needed to do sometimes for other women, who were victims of domestic abuse. In 2013, she created SMOOTH; her non-profit foundation that stands for Speaking Mentally, Outwardly Opening Opportunities Toward Healing and that assists other survivors of domestic abuse.