Kiyomi Cook
Meet Kiyomi Cook; she is the gorgeous girlfriend of NFL player Marcus Mariota, the Hawaiian 6'4″ quarterback for the Las Vegas Raiders, who previously played for the Tennessee Titans. Mariota the recipient of the Heisman Trophy in 2014; played college football for the Oregon Ducks at the University of Oregon in Eugene prior to joining the Titans in 2015.
Marcus Mariota Parents
6'4 Marcus Mariota was born in Honolulu, Hawaii, on October 30, 1993; one of two sons of German descent mom Alana Deppe-Mariota and Samoan descent father Toa Mariota. His younger brother 6'2 Matt Mariota graduated with a degree in sociology in 2019 from Oregon where he was also a tight end for the Oregon Ducks' Football Team.
Marcus Mariota Career Timeline
Marcus Mariota played football at Saint Louis High School until he graduated in 2011
He received attention from Washington, Oregon State, Hawaii, Utah, Memphis, Notre Dame, Arizona, UCLA, and the University of Oregon, but in the end, only the Ducks and the Memphis Tigers offer him scholarships offers.
Played college football for the Oregon Ducks from 2011 to 2014; recorded 2,237 rushing yards, 10,796 passing, 105 touchdowns, 1,167 attempts in  41 games.
The Tennessee Titans selected Mariota in the first round (2nd overall) during the 2015 NFL draft.
Made his NFL debut in the regular season on September 13, 2015, against the Tampa Bay Buccaneers.
Joined the Las Vegas Raiders on March 25, 2020.
Marcus was placed in injury reserved on September 7, 2020.
Played his first as a Raider on December 18, 2020 (Week 15) against the Los Angeles Chargers after Derek Carr suffered a groin injury; Mariota recorded 226 passing yards, a touchdown, 88 rushing yards and a touchdown.
Marcus Mariota Awards
2012 Pac-12 Offensive Freshman of the Year
2012 First-team All-American
2013 First-team All-American
2013 First-team All-American
2013 Alamo Bowl Offensive MVP
2014 Pac-12 Offensive Player of the Year
2014 Sporting News Player of the Year
2014 Associated Press Player of the Year
Won the 2014 Johnny Unitas Golder Arm Award
QB Of the Month (Sept 9, 2014)
2014 Davey O'Brien Award
2014 Polynesian College Football Player of the Year
2014 Walter Camp Award
2014 Manning Award
2014 Maxwell Award
2014 Heisman Trophy winner
Marcus Mariota Net Worth
Celebrity Net Worth reported Marcus Mariota has a net worth estimated at $12 million as of July 2021; he is currently playing for the Las Vegas Raiders after spending five seasons playing with the Tennessee Titans.
Marcus Mariota Contract & Salary
According to Spotrac Marcus Mariota has an annual salary of $3.5 million. Back in 2015, he had an average annual salary of $6,053,494;
Here is how Marcus Mariota's contracts have worked out.
On July 21, 2015, signed a four-year, $24,213,974 contract with Tennessee Titans, the contract included $15,870,164 signing bonus, $24,213,974 guaranteed.
On March 25, 2020, Mariota and the Las Vegas Raiders agreed to a two-year, $17.6 million contract, that included a $1,750,000 signing bonus.
Marcus Mariota Girlfriend
Now, you probably remember Marcus previously dated the lovely Nicole Watase, that was back when he was in high school; now Mariota has a new lady by his side; her name is Kiyomi Cook and this is what we can tell you about her.
Kiyomi Cook
Kiyomi and Marcus started dating in 2014, while they both attended the University of Oregon.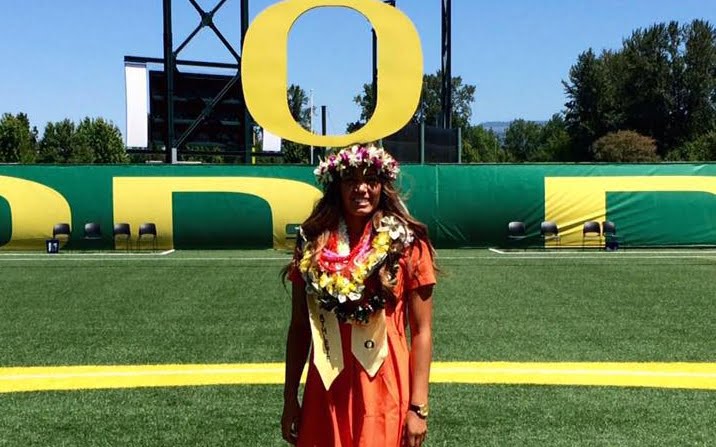 5'4″ Kiyomi C. Cook was born on May 9, 1993, in Gresham, Oregon.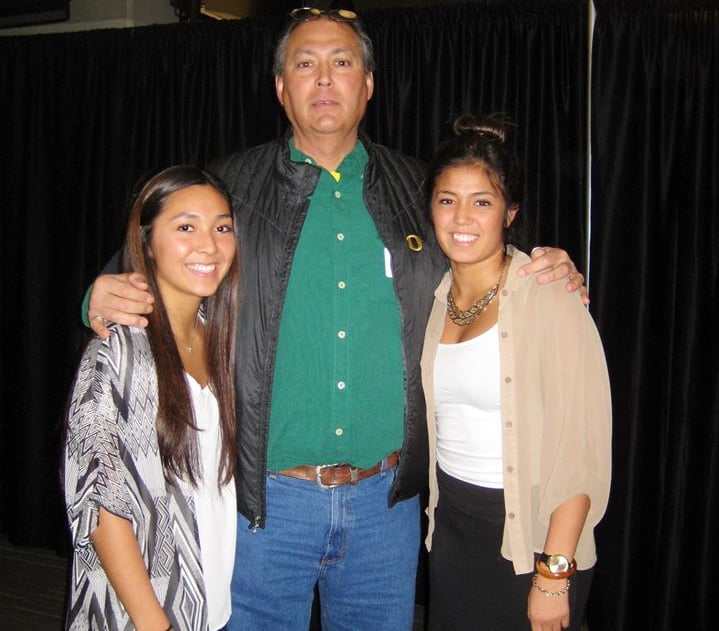 She is one of two children born to Karl and Carol Cook (nee. TsuhakoTsuha); also parents to Kiyomi's younger sister Kerri, 21, and older brother Kevin, 27.
Her brother Kevin played soccer at Sam Barlow High, the University of San Diego; he is a coach for Seattle United. Her little sister, followed her footsteps into Oregon, before transferring to Middle Tennessee State University where in addition to pursuing a  major in nursing is captain of the soccer team.

Kiyomi, a defender soccer player started her path playing at Barlow High School in Oregon; she graduated from the University of Oregon with a B.S in Human Physiology and Psychology.
Furthermore, Ms. Cook is a soccer coach at the University School of Nashville and the Nashville Football Club.
Marcus Mariota Married
Marcus Mariota and his college sweetheart Kiyomi Cook got married on July 1, 2021, in Oahu, Hawaii. Mariota asked Kiyomi to spend the rest of their lives together last summer.