Caressa Suzzette Madden
Meet Caressa Suzzette Madden; is the wife of former NBA player, Delonte West. Her husband and baby daddy was born July 26, 1983, in Washington, CD, played for the Celtics, Seattle SuperSonics Cavaliers and the Mavericks.
GOLF PARTNER
THE LARGEST GOLF CHAIN STORE IN THE WORLD
MAKING GOLF A SPORT FOR EVERYONE.

He subsequently played for the Mavericks' affiliate team the Texas Legends, before joining teams abroad.

Her man had a rough childhood, bouncing from house to house, making his story much more interesting. Delonte West grew up in Prince George's County.

For years all he could hear was the sound of other kids laughing at him. After he hurt his leg and couldn't play basketball anymore, he stopped going to school. That's when his mother sent him to live with his father in rural Louisa County, Va.; and that's where West said he first "kind of spiraled downhill."

He said he began cutting himself and swallowing pills with names he couldn't pronounce. He found himself in and out of children's hospitals, surrounded by other adolescents who had tried hurting themselves.

One night he dropped to his knees and prayed, brokering a deal with God. He made it through the night and left the facility about a month later.

He enrolled at Eleanor Roosevelt High in Greenbelt as a sophomore and eventually became the Washington Post's All-Met Player of the Year.

West attended Saint Joseph's University, where he averaged 18.9 points and 4.7 assists as a junior, helping the Hawks to a 30-2 record and an appearance in the Elite Eight of the NCAA tournament. He left school early, and the Boston Celtics picked him in the first round of the 2004 NBA draft. A year earlier, he had been diagnosed with bipolar disorder following a preseason game in 2008.

By 2008-09, he was playing alongside James for a Cleveland Cavaliers team that posted the best regular-season record before losing in the NBA Eastern Conference finals.
Delonte has been open about his mental illness and self-destructive behavior –which has put him in dangerous situations in the past.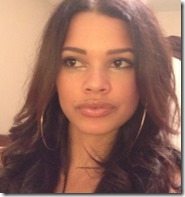 Pin
In 2009 he was sentenced to eight months of home detention, two months of probation and 40 hours of community service after police found a Beretta 9mm in West's waistband, a Ruger .357 magnum strapped to his leg and a shotgun in a guitar case slung over his back. He had been pulled over for an improper lane change.
He was previously married but separated his first wife. It was during a low point in his life that Caressa Suzzette Madden came to his life.
According to the Washington Post, The couple met at a mutual friend's house. They soon moved in together but went through hard times, at the time, he popped the question to Caressa Suzzette Madden, saying
"I'm broke, heat ain't working, brain ain't working right, but I love you."
They tied the knot in 2013.
Then in 2013, the couple's life took a turn after West joined the Texas Legends of the NBA Development League.
Caressa Madden now Caressa West was born on May 13, 1988; records online showed she lives in Dallas Texas.
He went on to play summer league in Las Vegas with the Los Angeles Clippers, had brief stints in China and Venezuela and considered offers in Turkey and Puerto Rico before finishing the year with the Legends, with whom he appeared in three games before a hairline fracture was discovered in his left hand, ending his season.
Delonte's career has been brushed with life-changing events including, teenage suicide attempts, divorce and unemployment. He continues to work in his professional and family life with the help of his family.
Caressa Suzzette Madden is the mother of the couple's two children. She has given birth to two sons, including one named, Cash. She gave birth to her second son in 2014.
Things may have gotten out of hands for Delonte after a video showing getting beat in the middle of the street; later West is seen handcuffed and talking to the police.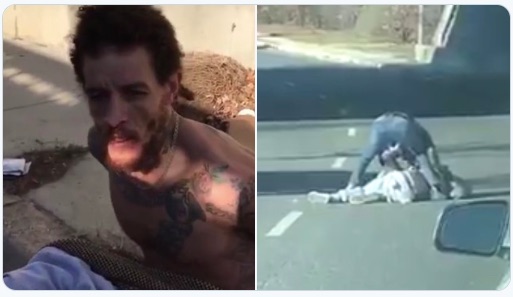 Pin
Caressa Madden now Caressa West was born on May 13, 1988; records online showed she lives in Dallas Texas.
You can find Caressa Suzzette Madden on Twitter here.