Tracy Stevens
Tracy Wilhelmy Stevens aka Tracy Stevens is the Boston Celtics' First Lady after all her husband is The Celtics' head coach Brad Stevens, who prior to the NBA was broadly known as the head coach at Butler University in his hometown of Indianapolis, Indiana.
Before we get started on Mrs. Stevens' story, allow us to tell you about her husband.
Brad Stevens's full name is Bradley Kent5 Stevens; he was born on October 22, 1976. Attended at Zionsville Community High School before heading to DePauw University from where he graduated in 1999.
His coaching career hit it off after college, but first..
Initially in the summer of 2000, while working for the Indiana-based pharmaceutical company Eli Lilly, he was offered the opportunity to volunteer in the Butler Basketball office landed on his hands.
Eli Lilli indeed provided the economic support he and Tracy needed it, but it wasn't something he saw himself doing for long. Even less something he felt passionate about.
Basketball was a whole another thing, there was one issue, though, what if it didn't work out for him and they found themselves without an income?
The thought of letting it go passed thru his mind, but Tracy gave him that little push he desperately needed it, she told him to go for it. To give him a little peace of mind, just in case things turned bad for him, Tracy went back to school, got her law degree, so if they needed another income, she could find a job.
In the meantime, Tracy and Brad needed the money. She was working on that law degree, and he would be a volunteer. However, none of that got them money.
Applebees
A friend let them live in the basement; Brad found a job at Applebee's; the job would pay the bills, and he could still have time to volunteer at Butler; little did they know that greater things were coming their way.
Coach Stevens was getting his training at Applebees started when all of the sudden Butler offered him a job. He would be the coordinator of basketball job under coach Thad Matta, the salary wasn't much, but paid the bills, and more importantly, he would be doing something he loved.
Things turned even better the following season when coach Matta left, and new, head coach Todd Lickliter named Brad, his full-time assistant coach. Six years later and after Coach Lickliter had left, Brad Stevens was named Butler's head coach; he had years of experience, yet he was the second-youngest coach in Division I basketball.
Several colleges became interested in Stevens, they offered him multimillionaire deal, but he turned them down every time.
"First and foremost, I'm loyal to Butler," Stevens said. When asked if he would ever leave Butler, Stevens replied: "I guess if they kicked me out."
Butler didn't kick him out but understood his decision to leave came when the Boston Celtics offered him a head coaching position. He signed a deal with Boston on July 3, 2013, and renewed his contract on June 1, 2016.
So as you can see Tracy has been by her man's side all the way, even when they were just dating and she could get out from the relationship while living in a friends' basement, even then she stood still and supported him on every decision.
Ready to meet Mrs. Stevens?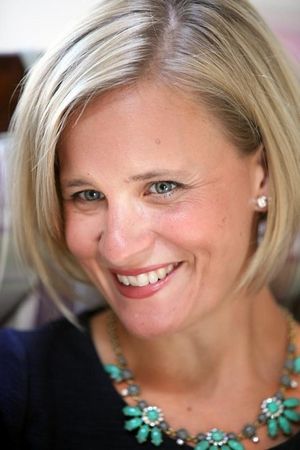 Pin
Tracy was born Teresa Jewe Wilhelmy on October 7, 1976. She is one of the children born to Albert and Joan Wilhelmy. Tracy graduated in 1995 from Rocky River High School, before she headed to DePauw where not only she graduated from in 1999, but also where she played soccer, met and started dating her now husband.
Long drive
He asked her on a date (third date), she said, but the only thing he left out was that the date was to watch a high school basketball that implied an one and half hour drive. His friends told him it was crazy, but she loved it.
Tracy finished her final year of law school in 2000 at Case Western's law school. Nowadays, in addition to working as a labor and employment lawyer, she also is Brad's agent. Both of them are highly involved with the American Cancer Society's Coaches Vs. Cancer. Her mom passed away in 2004 of cancer.
Tracy and Brad Stevens got married in Cuyahoga, Ohio on August 8, 2003. They reside in Boston, Massachusetts with their two adorable children; son Brady and daughter Kinsley.