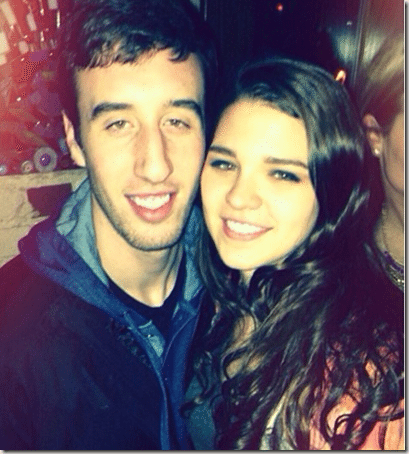 Meet pretty Deme Morales, the girlfriend of Wisconsin Badgers power forward, Frank Kaminsky.
Morales is not only a supportive girlfriend, unlike most athlete girlfriends she can also relate to Frank in a special level because she is an athlete herself. Read more about her below!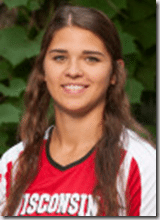 The pretty brunette was born Maria Demencia, the daughter of Beth and Aquilino Morales. She has two older brothers: Ben and Esiah.
Deme is a Volleyball player for the Wisconsin Badgers, by now you would have to assume they met at UW. She is a senior currently attending University of Wisconsin-Madison, her major is Life Science Communications and is pursuing a career in Social Marketing/Advertising.
She belong to the 2011 class of Marion L. Steele High School. According to her LinkedIn she has worked as a barista, human resources assistant and auto detailer. She has been a Youth mentor at John Muir Elementary and a volunteer for Badgers Give Back.
Deme and Frank, who have pick the nickname "Frankencia" have been dating for little over a year, aren't they cute together!
Find her on Instagram here.