Claude Deschamps
Meet gorgeous Claude Deschamps; she is the wife of French team manager Didier Deschamps. The couple has been married for years and they have one child together.
Claude has shared her hubby for a long time but since he retired the couple has had more time to enjoy together. She is two years older than Didier and has been there from the start of his career; having met when Didier was 18-years-old.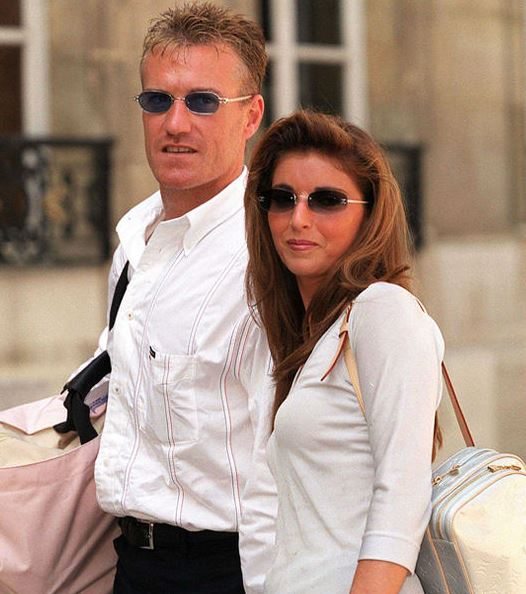 Pin
Claude who has been his love for a long time gave birth to a son, whom they named Dylan; he was born on May 16, 1996. (pictured below).
The couple owns a beautiful Spanish villa where Claude stayed to take care of the couple's son while her hubby had duties to fulfill. Now she is seen more often with him.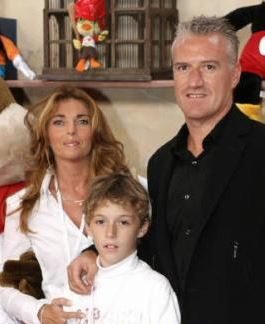 Pin
Didier
Born in Bayonne, a historically charged region of France; Didier Deschamps started out playing soccer for local club Aviron Bayonnais while he was in primary school. At age 15, while he was performing in a youth tournament, he was spotted by the scouts of first division French team Nantes, whom he would sign in 1983.
He won the 1998 FIFA World Cup with the French national team. Together with Patrick Vieira or Makelele (or sometimes both), Didier Deschamps formed an impenetrable midfield for France; which many believe was the key to the team's great successes in 1998 and 2000.
He managed to win two more league titles and help Marseille become the first (and only) team to win the UEFA Champions League in 1993. His performances that season made Juventus Torino consider him as an option for their midfield and one year later, in 1994, they bought him.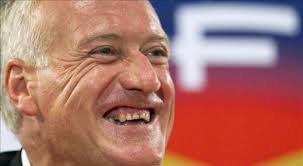 Pin
After retiring as a player at age 32 in 2001, he went into football management.
He began coaching the French national team after coach Laurent Blanc resigned following the team's quarterfinal loss to Spain in Euro 2012.