Noemie Happart
Noémie Happart is the gorgeous wife of Belgian soccer player Yannick Carrasco; the winger player currently playing for Atletico Madrid and the Belgium National Soccer Team. Carrasco's lady Noemie is no stranger to stardom herself; after all, she was represented in Belgium at Miss World and Miss Universe beauty pageants in 2013.
Yannick Carrasco Career
Noémie Happart's soccer stud was born Yannick Ferreira Carrasco on September 4, 1993, in Ixelles, Belgium. The 5'11" son of Spanish and Portuguese parents started his career with Stade Everois; subsequently joined Diegem Sport and Germinal Beerschot before joining Genk in 2005.
After five years with Genk, Carrasco joined French club Monaco in 2010; however, it was until July 30, 2012, he finally made his debut with Monaco against Tours FC. He signed a five-year deal worth $20 million with Atletico Madrid on July 10, 2015.
Yannick joined the Chinese Super League on February 26, 2018, when he signed with Dalian Professional.
Carrasco returned to Atletico Madrid on January 31, 2020.
Yannick Carrasco Contract and Salary
In June 2020,  Yannick Carrasco signed a four-year, $30.4 million contract extension with Atletico Madrid. Carrasco earns an annual salary of $7.6 million.
Yannick Carrasco Wife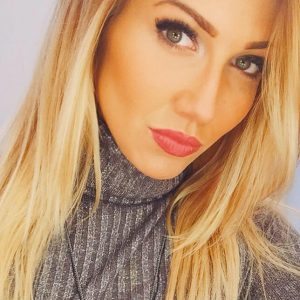 Yannick Carrasco's wife Noemie Happart was born in Liege, Belgium on June 1, 1993. 5'8″ Noemie grew up in Grace-Hollogne. She studied Psychology and medicine at the University of Liege, she wanted to become a speech therapist but decided to put her dreams on hold when she was crowned Miss Belgium in 2013.
Noemi represented her country at both beauty pageants, Miss Universe and Miss World, where she placed in the top 20 contestants.
The lovely Noemie Happart, who is fluent in English, Dutch, and French, is currently studying marketing; she continues to model and hosts several French tv shows.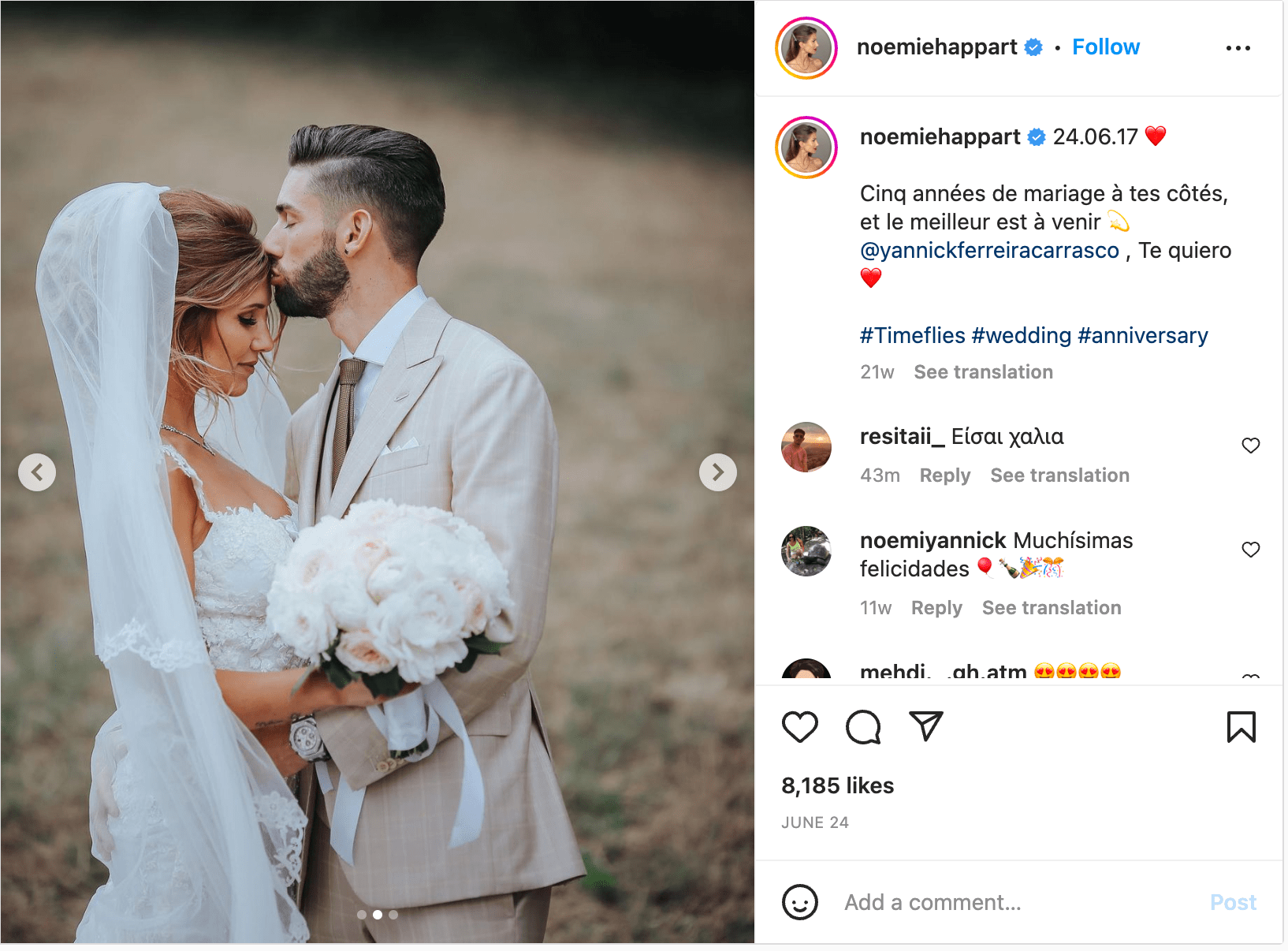 Noemie and Jannick started dating in September 2015. After two years of dating Carrasco and Noemi Happart got married on June 24, 2017. They welcomed their adorable son Nael on July 2, 2022.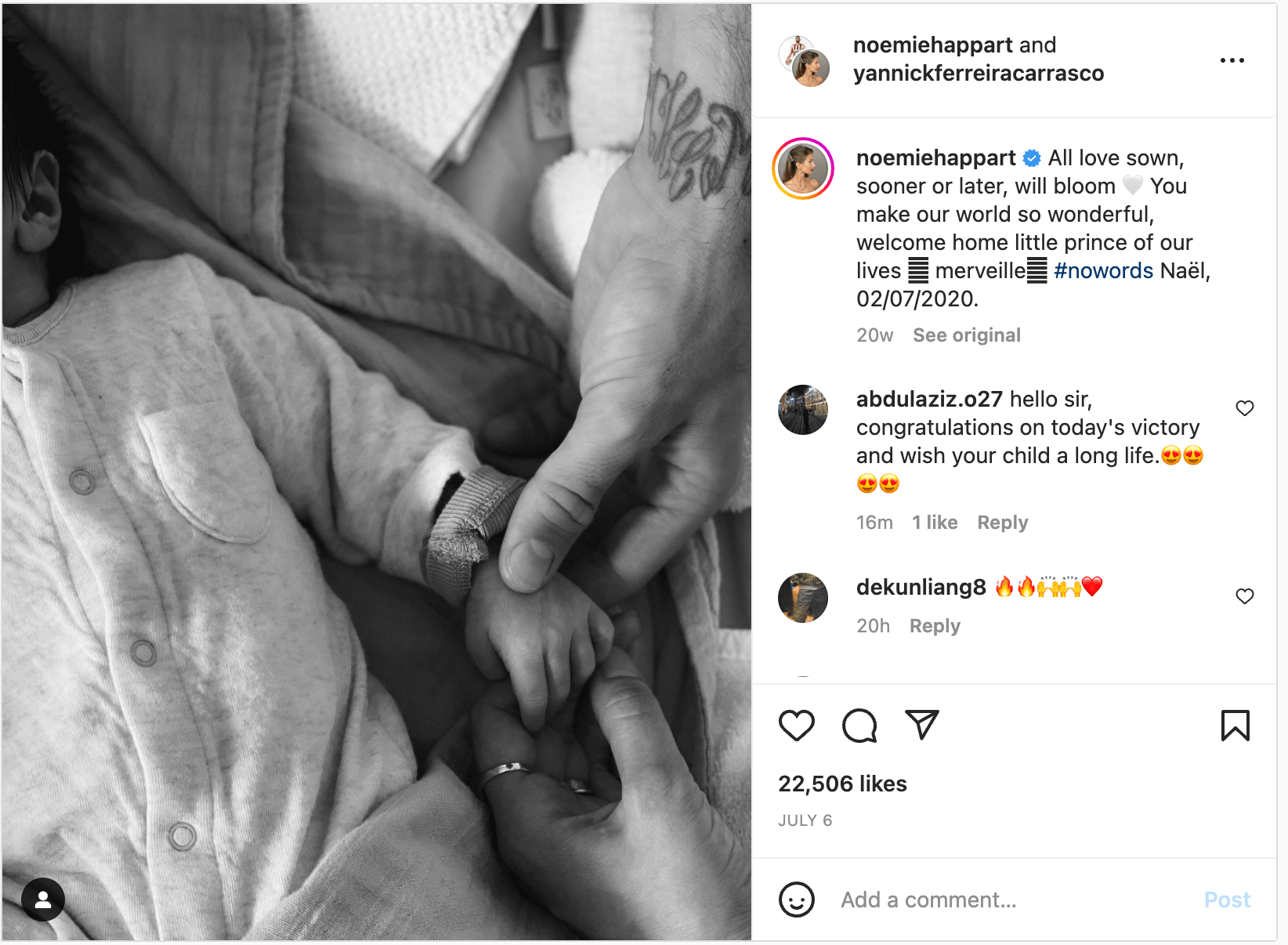 You can follow Yannick Carrasco wife Noemi Happart on Instagram where she has over 77.6 k followers.