Luisa Ramos
This pretty gal is Luisa Ramos aka Louise Ramos; she is the lovely wife of Brazilian soccer star, Douglas Costa, a winger for the Italian Club Juventus and the Brazil National Team.
As for his personal life, he made Luisa Ramos, Mrs. Costa in June of 2014. There was a time around 2014 when things apparently are not doing very good for the couple, some people even believed they parted ways.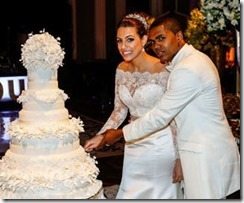 When asked about it, Costa only generally said to the Bild newspaper: "That's life. There are things still happen, whether you want it or not. "
Luckily, these two are still together and even happier than ever, since they are getting ready to welcome their first child together.