Meet 35-year-old Eliza Kaminski Ferreira is the wife of former World Cup winner and player of the year Rivaldo Vítor Borba Ferreira, better known only as Rivaldo. Her hubby, a world class footballer has decided to return to football at age 43!
Reports say the Brazilian –who retired at 41 –returned to action in a bid to kickstart Mogi Mirim's campaign in Brazil's second division; he said after starting in Tuesday's game against Náutico in Serie B: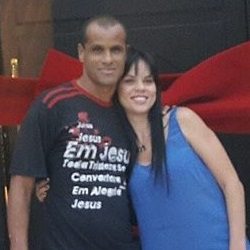 "I helped the team get out of this predicament. We are still in a difficult situation and we are doing our best to get out of it."
Rivaldo also praised himself, saying he was an inspiration to any young player, after retuning to the field, following a year and three months of training.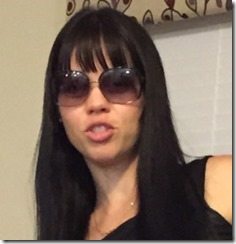 Rivaldo who is the club's president, also played in the past for Santa Cruz, Corinthians, Palmeiras, Deportivo La Coruna, Cruzeiro, Olympiacos, AEK Athens, Bunyodkor, Sao Paulo, Kabuscorp and Sao Caetano.
Rivaldo scooped the Ballon D'Or in 1999 in the middle of a five-year spell at Barcelona that saw him lift a UEFA Super Cup, two La Liga titles and the Copa del Rey.
He was champion of the world with Brazil in 2002 and added a Champions League crown the following year after joining Italian giants AC Milan.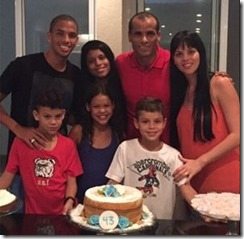 Last year, it was announced Eliza's role as vice-president of Mogi Mirim. Reports said she replaced Wilson Bonetti, who was prosecutor for 20 years and Rivaldo's lawyer. According to online records, she's also the Manager of R10 Soccer School, LLC.
The 6 ft 1 in man is the father of five: three sons (Rivaldinho, Joao Vitor, Isaque) and two daughters (Thamirys Borba, Rebeca).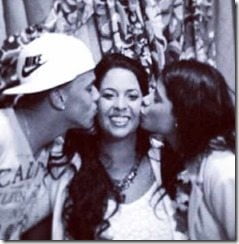 The soccer star was previously married to first wife, Rose Ferreira, for ten-years from 1993-2003. It was reported she walked out on him after scandal of his creating broke. She is the mother of two of his children: son Rivaldinho and daughter Thamirys.
At the time Rose took both her kids back to Brazil and it was said his current lady Eliza was one of at least two of his lovers.
Rivaldo revealed on an Instagram post, first wife Rose died last year.