Meet Mandinha Martinez; she is the pretty wife of Argentinean soccer player Emiliano Martinez aka Dibu Martinez, the goalkeeper for Aston Villa and the Argentina National Team. Emiliano Martinez previously played for Reading, Getafe, Wolverhampton Wanderers, Rotherham United, Sheffield Wednesday, Oxford United, and Arsenal.
Emiliano Martinez Parents and Brother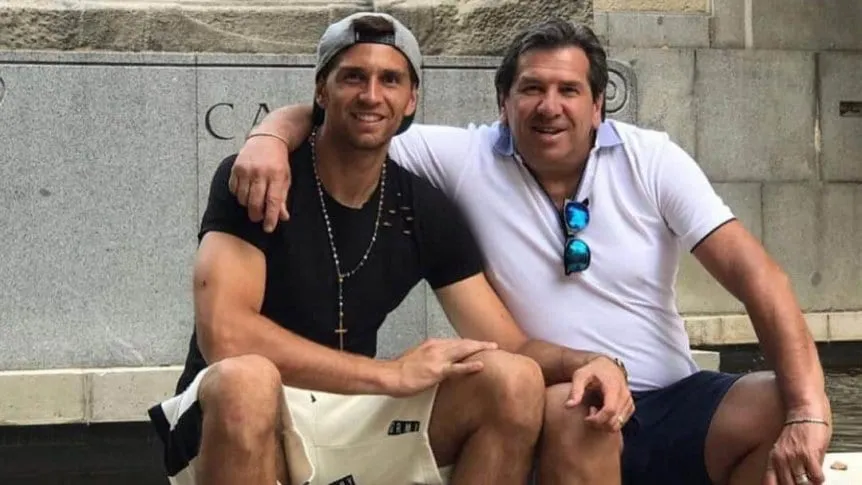 Emiliano Martinez, known as Dibu Martinez, was born on September 2, 1992, in Mar de Plata, Argentina, one of two sons born to Susana and Alberto Martinez. Dibu Martinez's two-year older brother is Alejandro, who has been dating Ludmila Fernández Alimenti, the mother of their daughter Ory.
According to sources, Emiliano's mother Susana was a domestic employee, and his father, Alberto worked as a freighter in the port of Mar del Plata. Despite the financial difficulties, Dibu went to a good school: Sagrada Familia.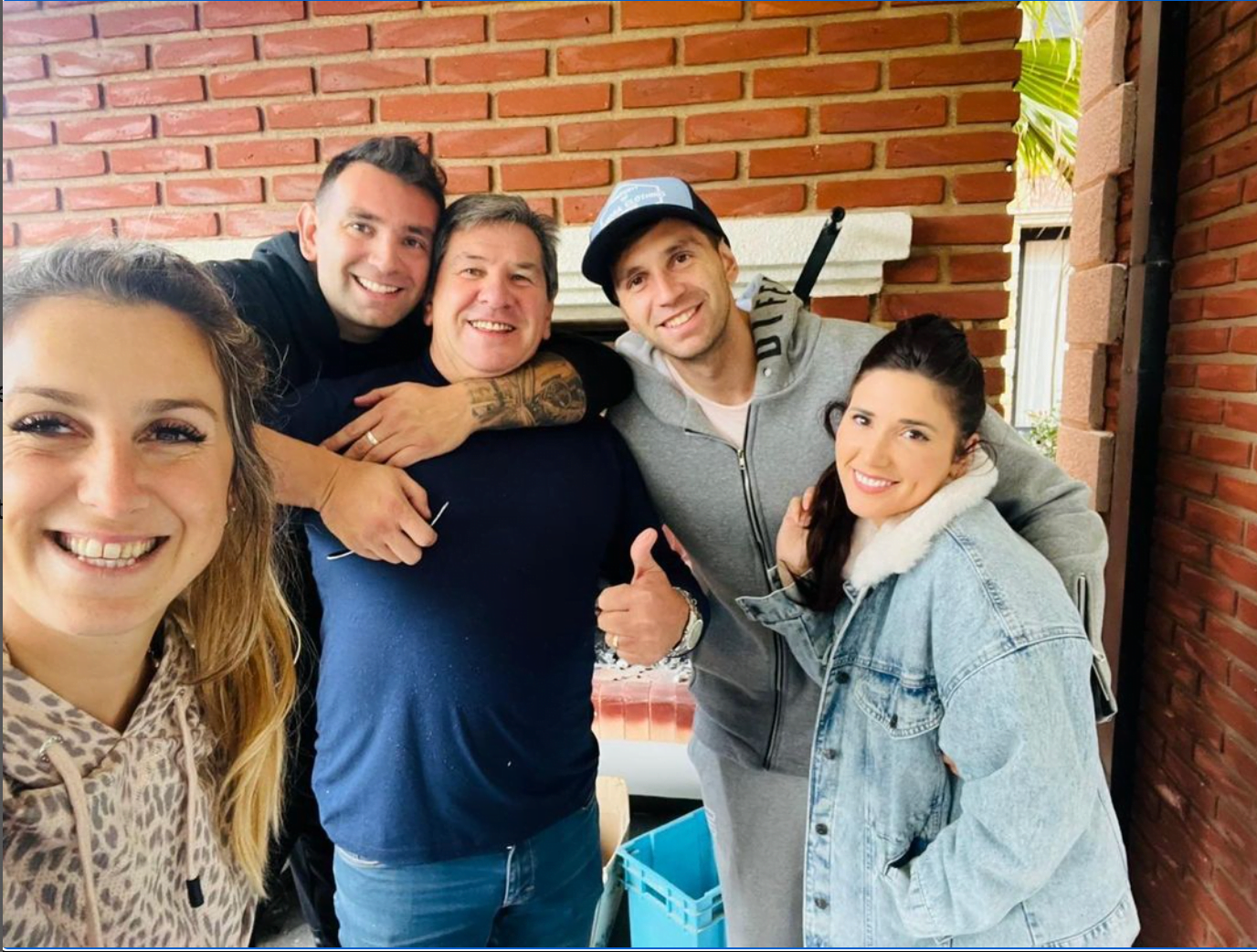 Both Susana and Beto Martinez worked from morning to night. Every cent was invested in their children. Susana was betting on her sons' education; the extra hours were to get to pay for their school. Alberto accompanied and fed his children's passion for soccer when he finished his job.
"We were humble but very happy. That is why we are not ashamed to say where we come from. Beyond the complications, the boys never lacked a plate of food on the table. We gave them everything we could," Dibu's father Beto said.
"Sometimes we could buy just one pair of socks. I would hide it behind my back and ask my children which hand it was in. They had to choose. I don't know how he did 'Emi', but he always won."
Emiliano Martinez Career Timeline
Emiliano Martinez started his career in 2008 with Independiente.
In 2010 Martinez signed a youth contract with Arsenal.
June 2021, Martinez was called up to the Argentina National Team.
In 2012, Arsenal sent him on a load to Oxford United.
On May 5, 2012, Dibu Martinez debuted with Oxford United against Port Vale.
On August 26, 2012, Emiliano returned to Arsenal.
On September 26, 2012, he made his debut against Coventry City.
October 15, 2013: He joined Sheffield United on an emergency loan.
August 2014: He returned to Arsenal.
March 20, 2015: He was sent on an emergency loan to Rotherham United.
March 21, 2015: He debuted with Rotherham against South Yorkshire.
August 11, 2015: Emiliano joined Wolverhampton Wanderers on a season-long loan.
August 2, 2017: he was sent on a loan to the Spanish team Getafe.
January 29, 2019, Martinez made his debut against Bolton Wanderers.
September 16, 2020, Emiliano transferred to Aston Villa.
September 21, 2020, Emiliano made his debut for Aston Villa against Sheffield United.
May 23, 2021: Dibu Martinez was named Aston Villa Supporters' Player of the Season.
July 11, 2021, Emiliano was awarded the 2021 Copa América's Golden Glove award
January 21, 2022, Emiliano Martinez agreed to a five-year contract extension with Aston Villa.
July 27, 2022, He was named co-captain alongside Diego Carlos.
Why is Emiliano Martinez nicknamed Dibu?
Emiliano Martinez got his nickname Dibu, short for Dibujo, drawing in English after the animated character Dibu in Telefe's 1996 television series Mi Familia es un Dibujo, while he played for Independiente.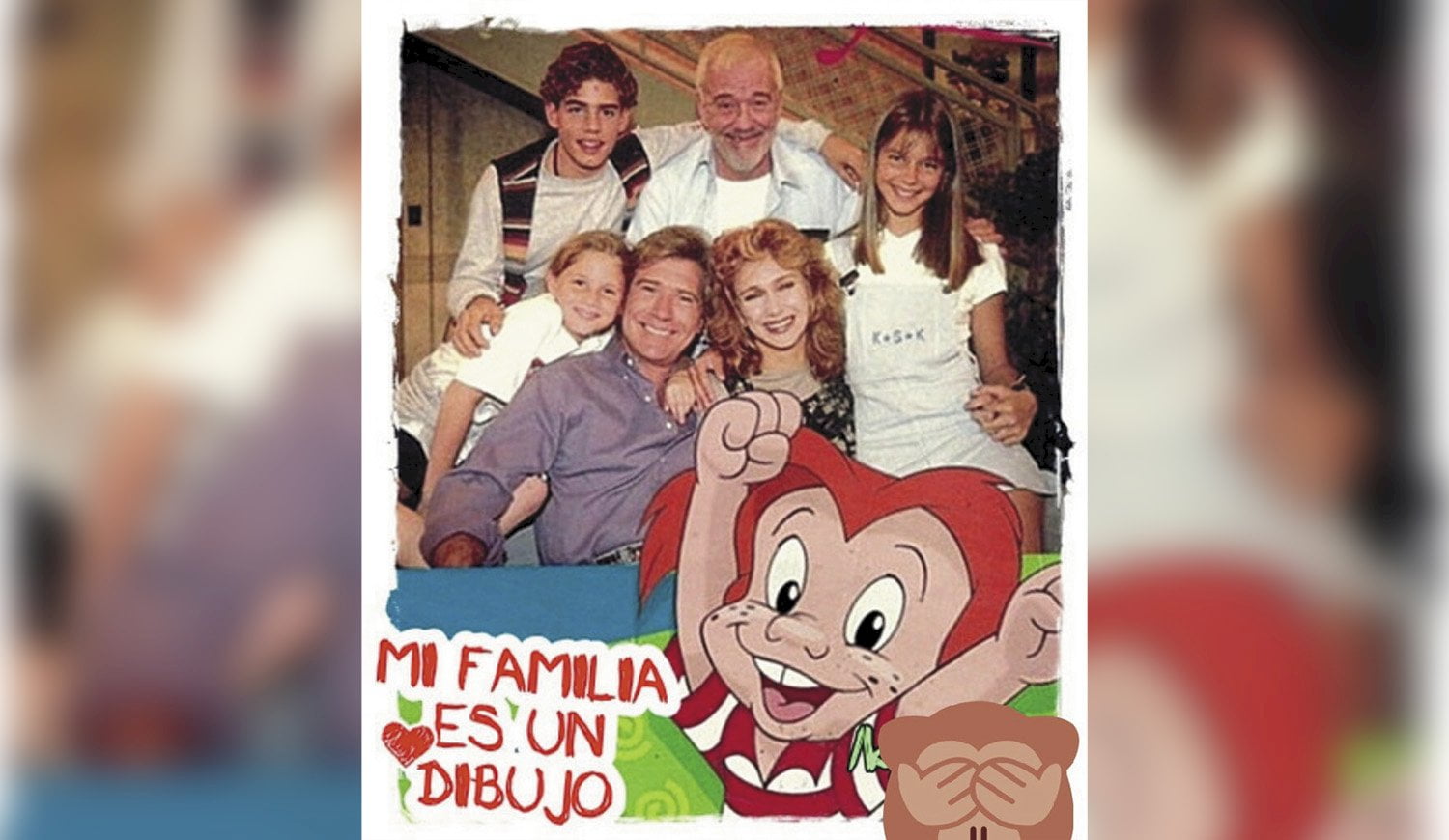 Emiliano Martinez Net Worth
As of December 2022, Emiliano Martinez' net worth has been estimated at £1.5 million. In addition to his salary with Aston Villa, Dibu Martinez earns from his endorsement with Adidas, Fidge Hair, and Gillette.
Emiliano Martinez contract and Salary
On January 21, 2022, Emiliano Dibu Martinez signed a five-year, $14.82 million contract extension with Aston Villa. The deal included an annual salary of $3,672,396
Emiliano Martinez Wife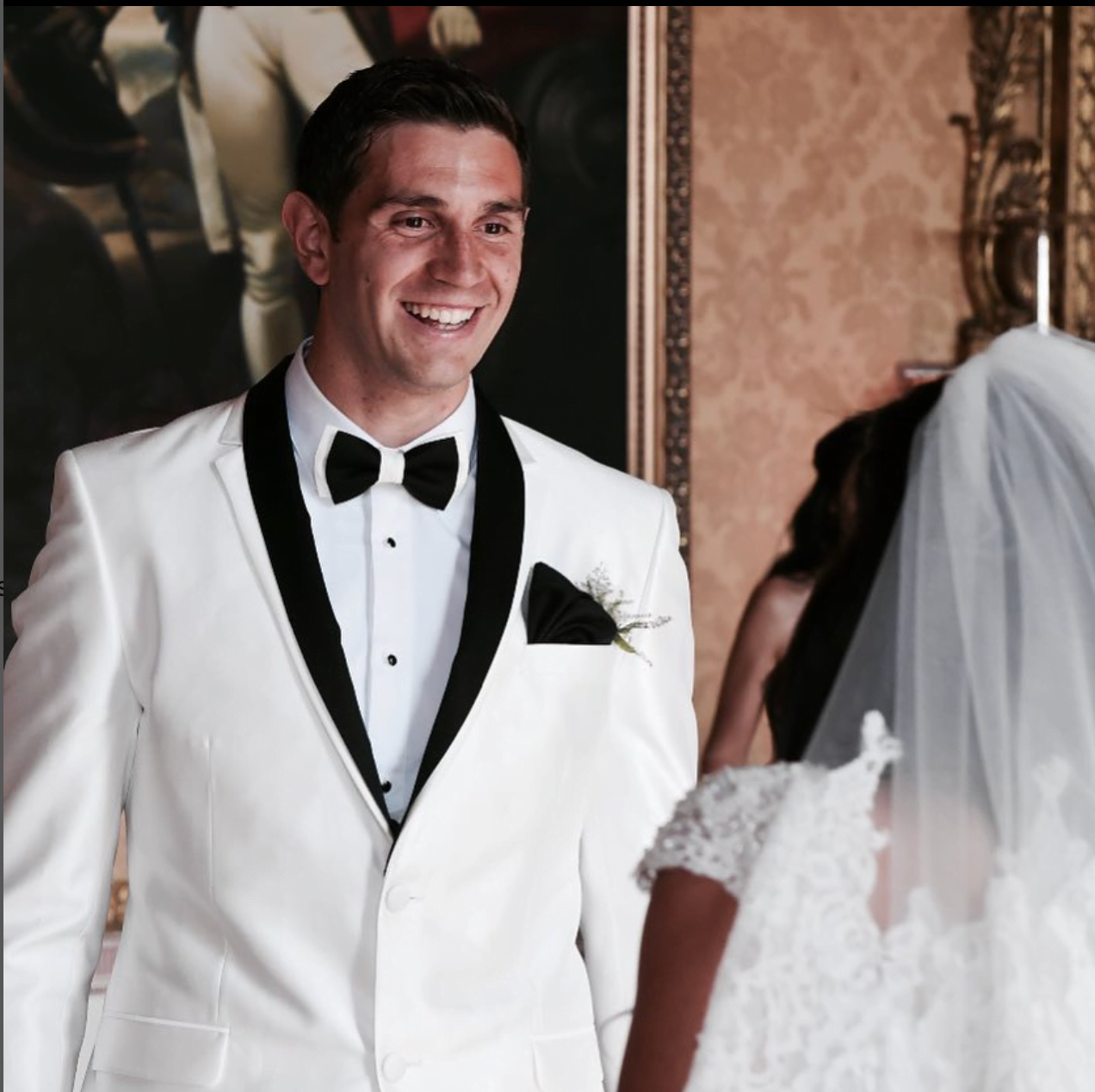 Emiliano Martinez and his wife Mandinha Martinez got married on May 22, 2017. They have since welcomed two children, Santiago and Ava.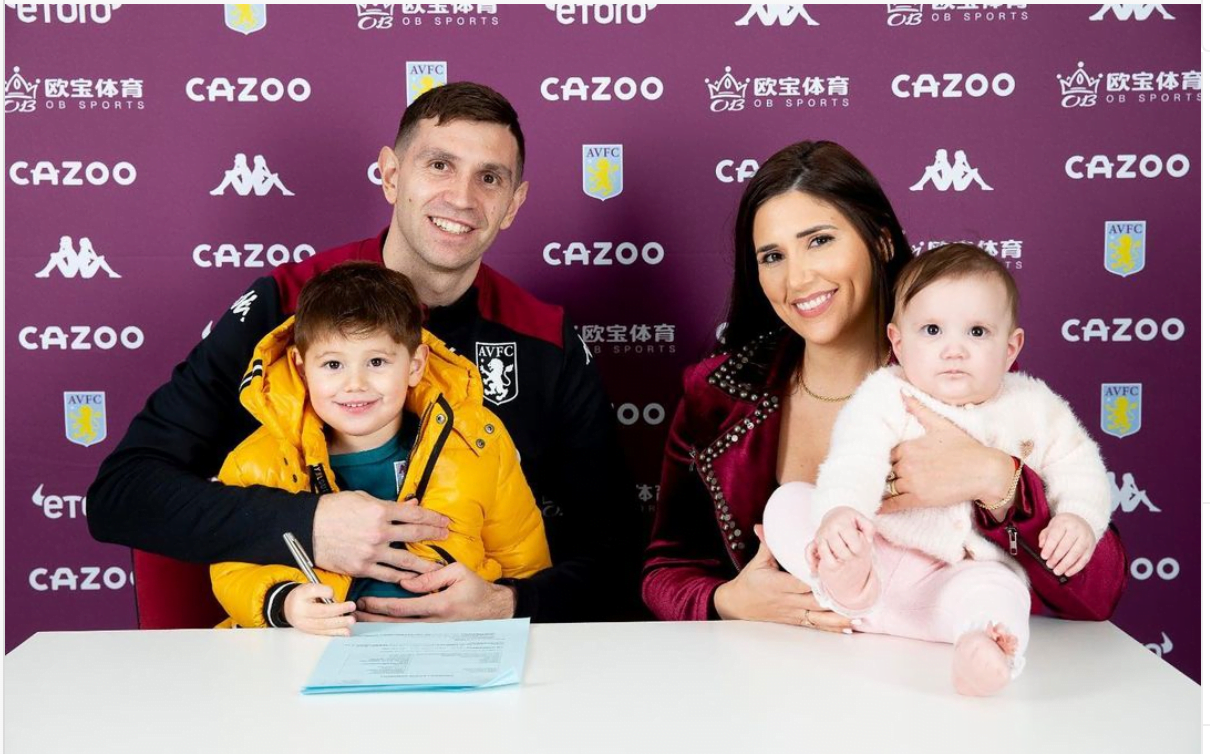 Mandinha Martinez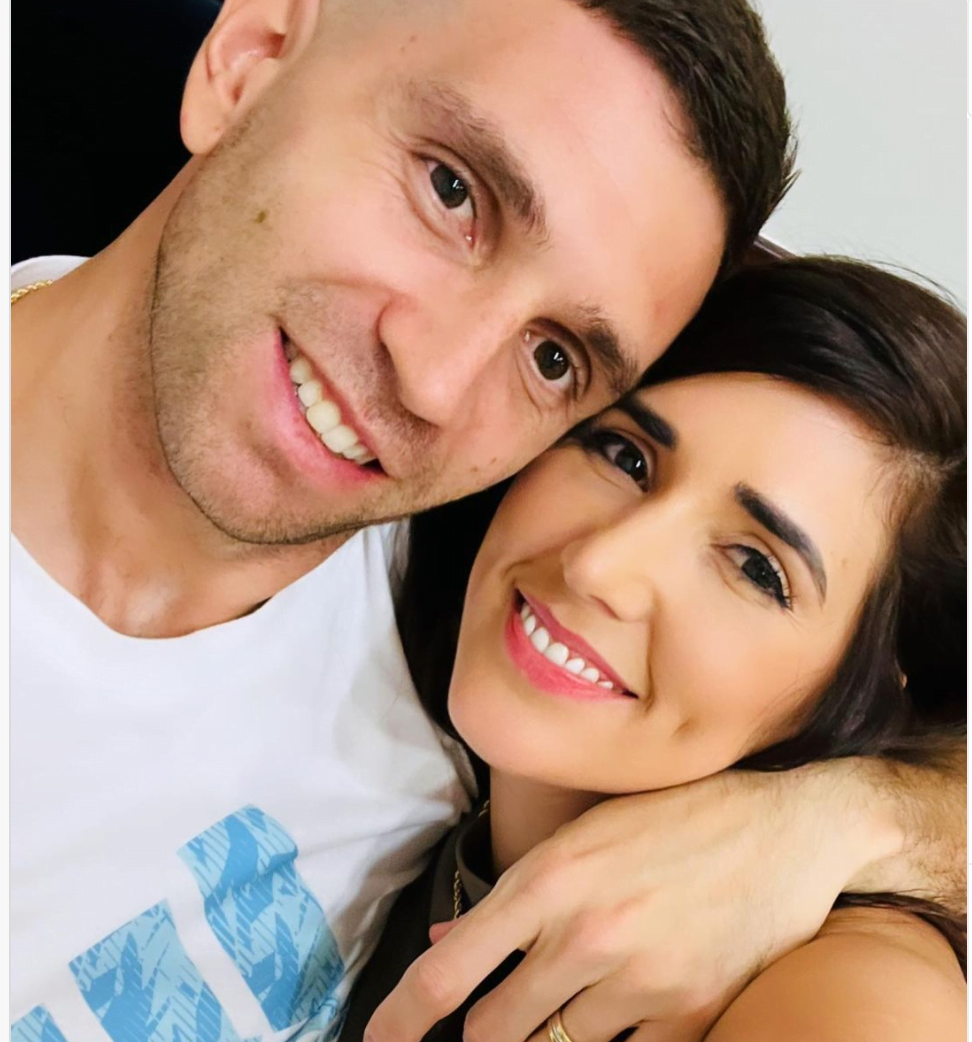 Mandihna Martinez born Amanda Gama on January 18,  in London, to a Brazilian mom Regina and a Portuguese dad Antonio Gama. Mandihna has one sister named Lorraine.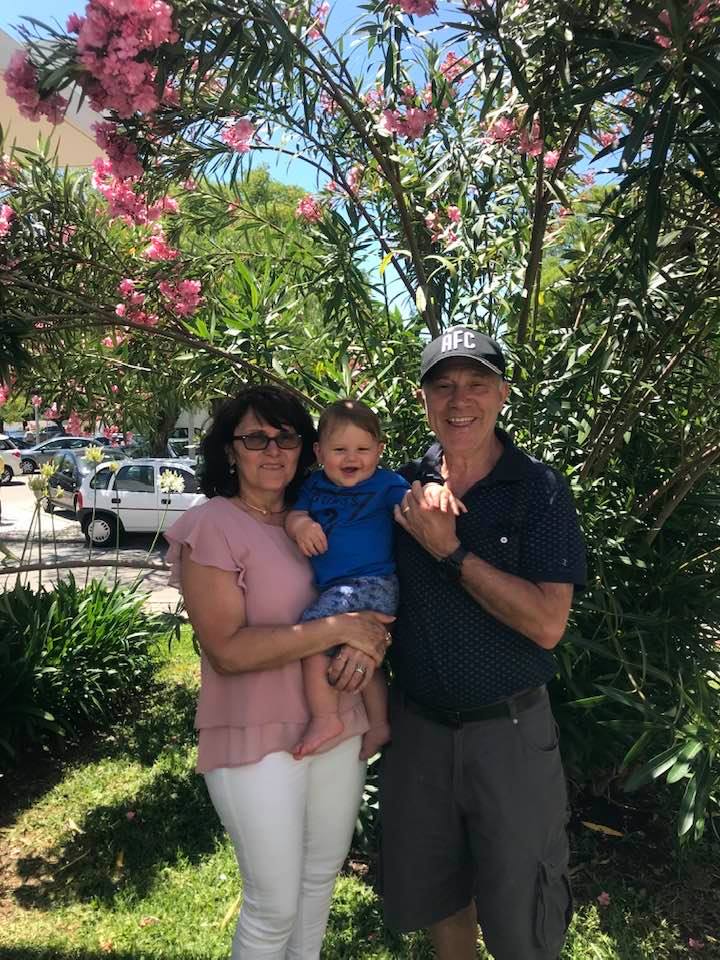 Her dad Antonio originally from Braga, Portugal, attended Escola Secundaria de Amares, and is the owner of Nelitos Ristorante. He married Regina on July 17, 1976.
Mandihna Martinez is the interior design director at Mi Sueños Kids. Emiliano asked Mandihna to marry while on a trip to Vilamoura, Portugal, on September 3, 2016.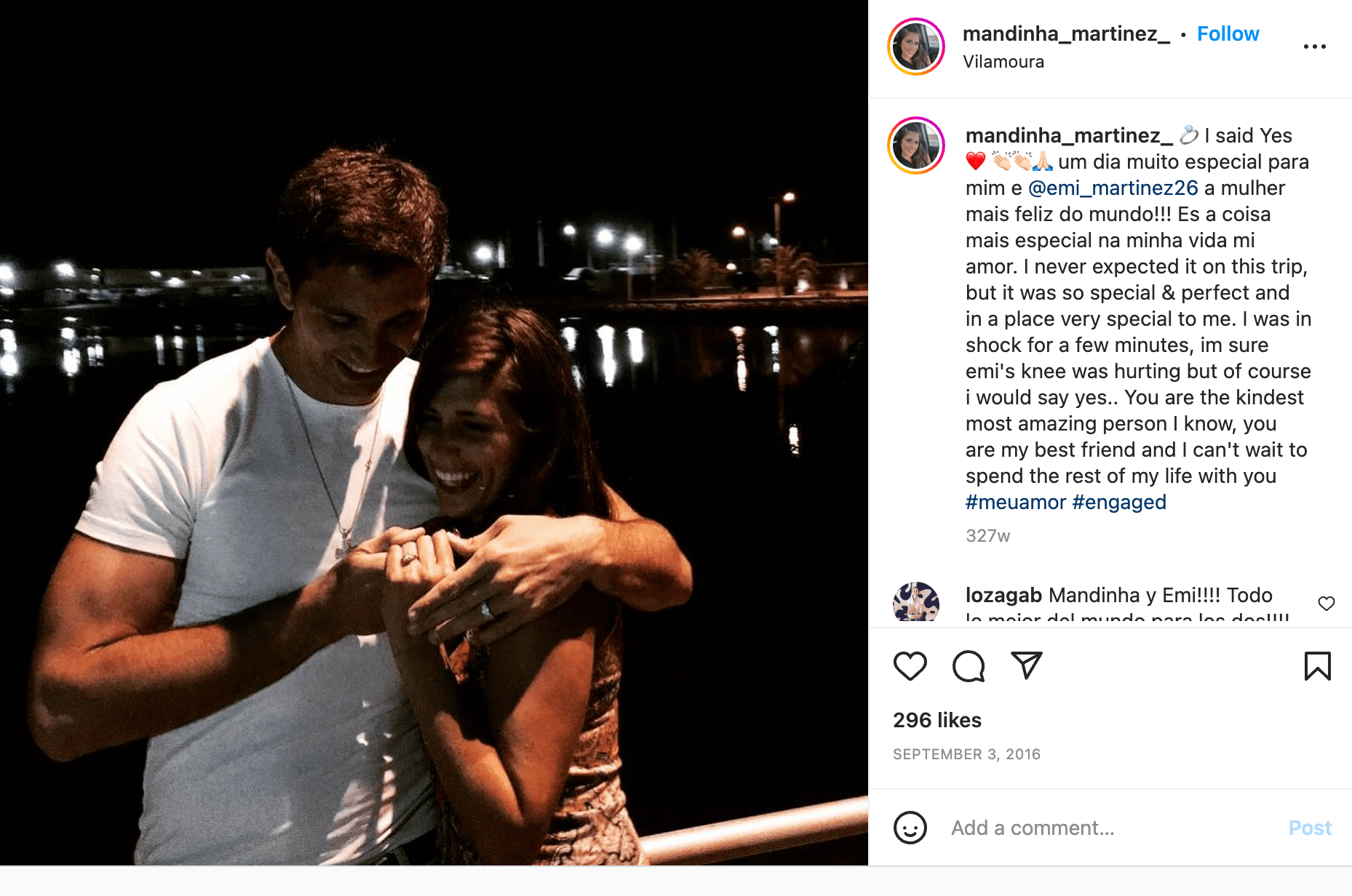 They got married in May 2017, at Brocket Hall in Welwyn Garden City in Hertfordshire, England.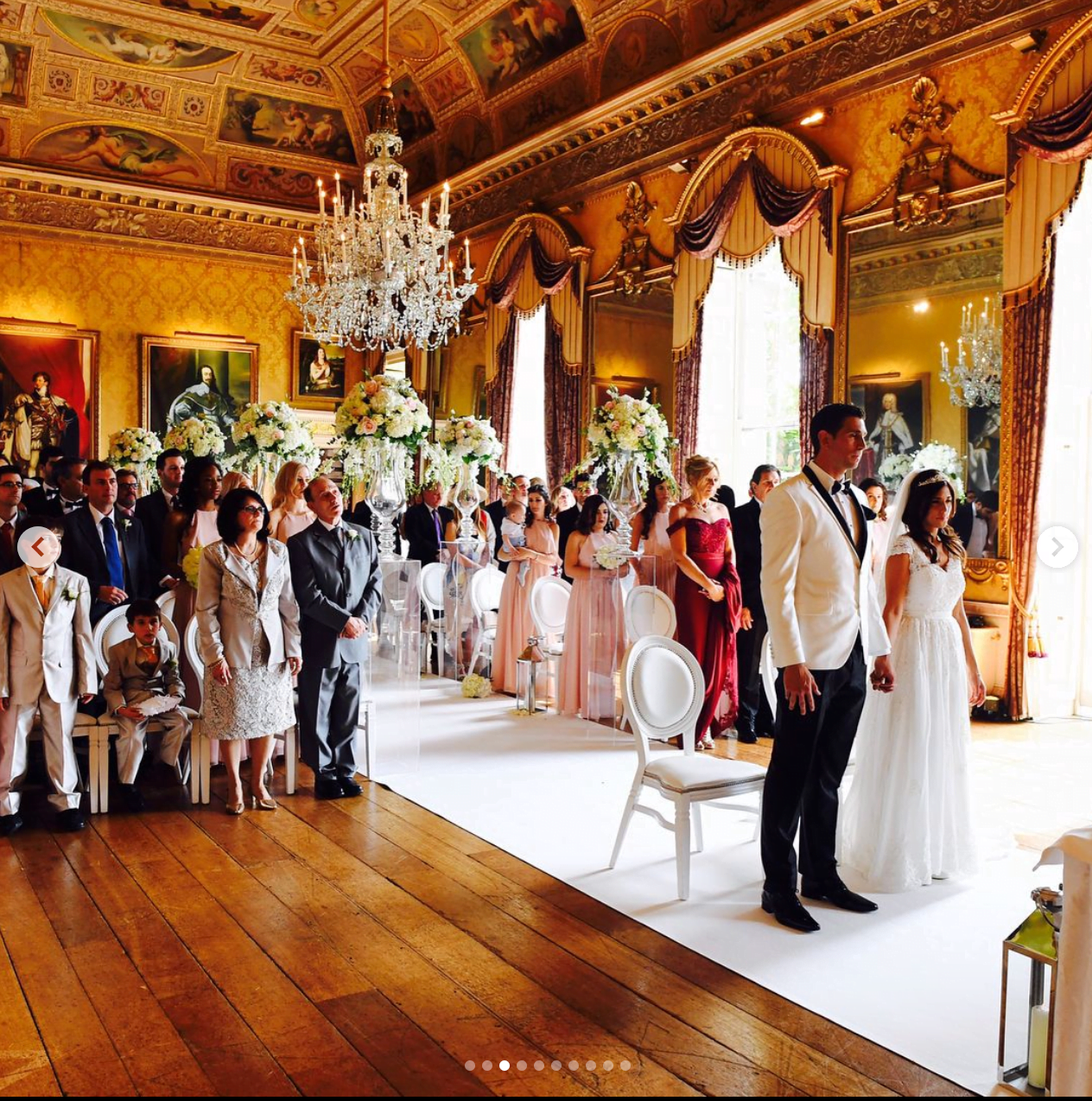 They welcomed their son Santi Emiliano Martinez on June 23, 2018, and daughter Ava Martinez born on June 30, 2021.
You can find Emiliano Martinez Wife Mandinha Martinez on Instagram where she has over 178 k followers.
Related Story:  Julian Alvarez Girlfriend Emilia Ferrero
Related Story: Meet Alexis Mac Allister Girlfriend Camila Mayan