\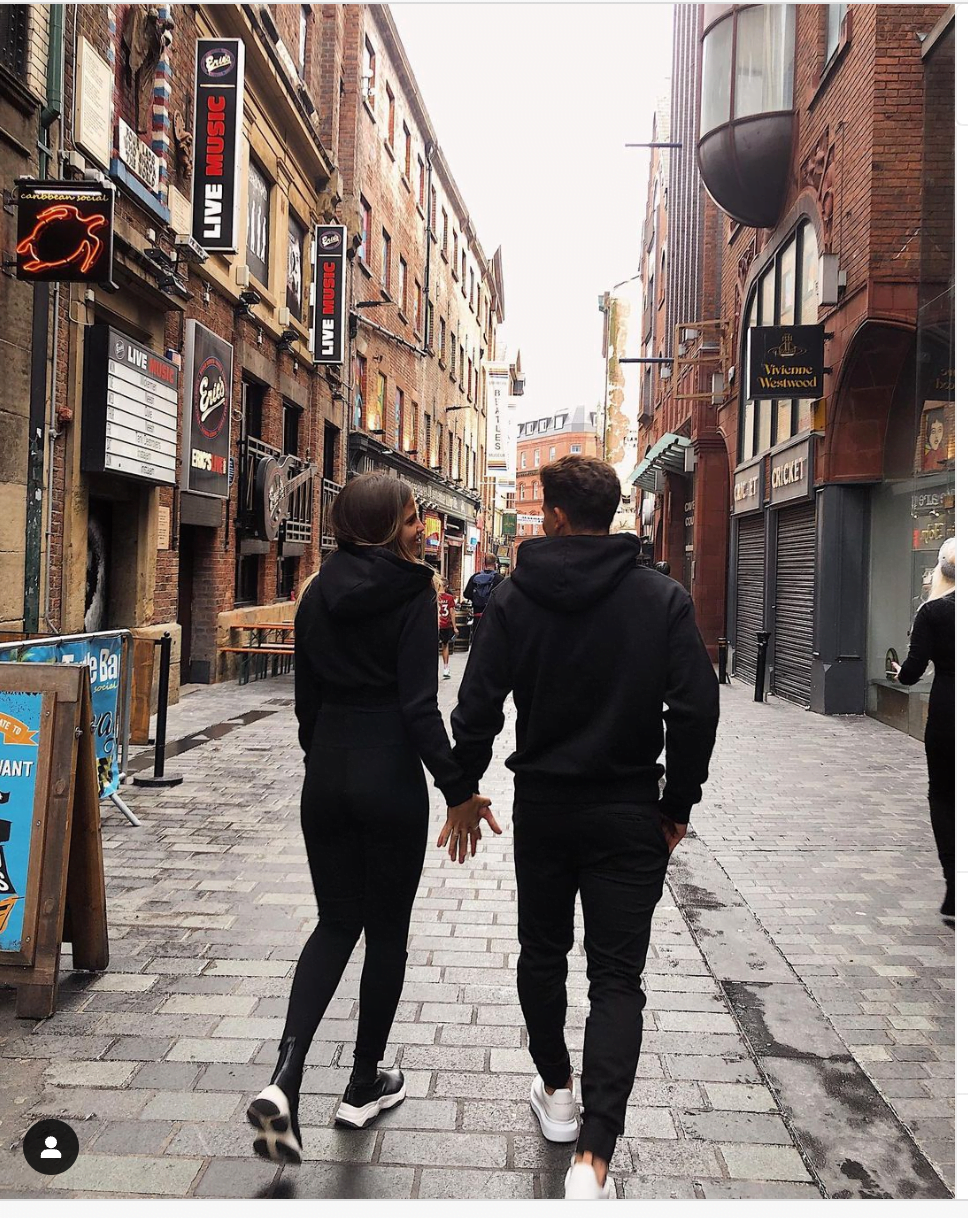 This photo of Julian Alvarez and his GF Emilia was posted on her IG with the. caption
𝐶𝑢𝑎𝑛𝑑𝑜 𝑞𝑢𝑖𝑒𝑟𝑎𝑠 𝑐𝑎𝑚𝑖𝑛𝑎𝑟 𝑛𝑜 𝑚𝑒 𝑖𝑚𝑝𝑜𝑟𝑡𝑎 𝑑𝑜𝑛𝑑𝑒 𝑣𝑎𝑠 𝑞𝑢𝑖𝑒𝑟𝑜 𝑠𝑒𝑟 𝑡𝑢 𝑎𝑐𝑜𝑚𝑝𝑎𝑛̃𝑎𝑛𝑡𝑒•

When you want to go for a walk, no matter where you go, I will be your companion.
Meet Emilia Ferrero; she is the stunning girlfriend of Argentinean soccer player Julian Alvarez, the forward player currently playing for Manchester City and the Argentina National Team.
Before signing with Manchester City, Julian Alvarez played for River Plate from 2016 to 2022 and Atletico Calchin during his youth.
Julian Alvarez Net Worth
According to reports, Julian Alvarez has a net worth estimated at $5 million. In addition to his salary earnings, Julian Alvarez earns for his endorsement deal with Adidas and Rexona.
Related Story: Emiliano Martinez Wife Mandinha Martinez
Julian Alvarez Contract and Salary
On January 31, 2022, Julian Alvarez signed a six-year, £15,600,000 contract with Manchester City. Julian earns an annual salary of £2,600,000.
Julian Alvarez Career
Julian Alvarez was 14, when he joined Atletico Calchin in 2014.
In 2016, Julian signed with River Plate.
Two years later, he joined River Plate's first team.
In 2018, Alvarez joined the Argentina U20s which trained against the senior team at the 2018 FIFA World Cup.
December 2018: He played at the  2019 South American U-20 Championship.
May 2019: He received a call-up for the 2019 FIFA U-20 World Cup.
June 3, 2021: Julian Alvarez made his debut with Argentina's Senior team, a cup qualifier against Chile.
January 30, 2022: Julian Alvarez signed a five-and-a-half-year contract by transfer from River Plate to Manchester City F.C. for an $18.7 million fee.
July 30, 2022: Julian made his debut with Manchester City against Liverpool.
November 30, 2022: Julian scored his first world cup goal at the 2022 FIFA World Cup in Qatar against Poland.
Julian Alvarez Girlfriend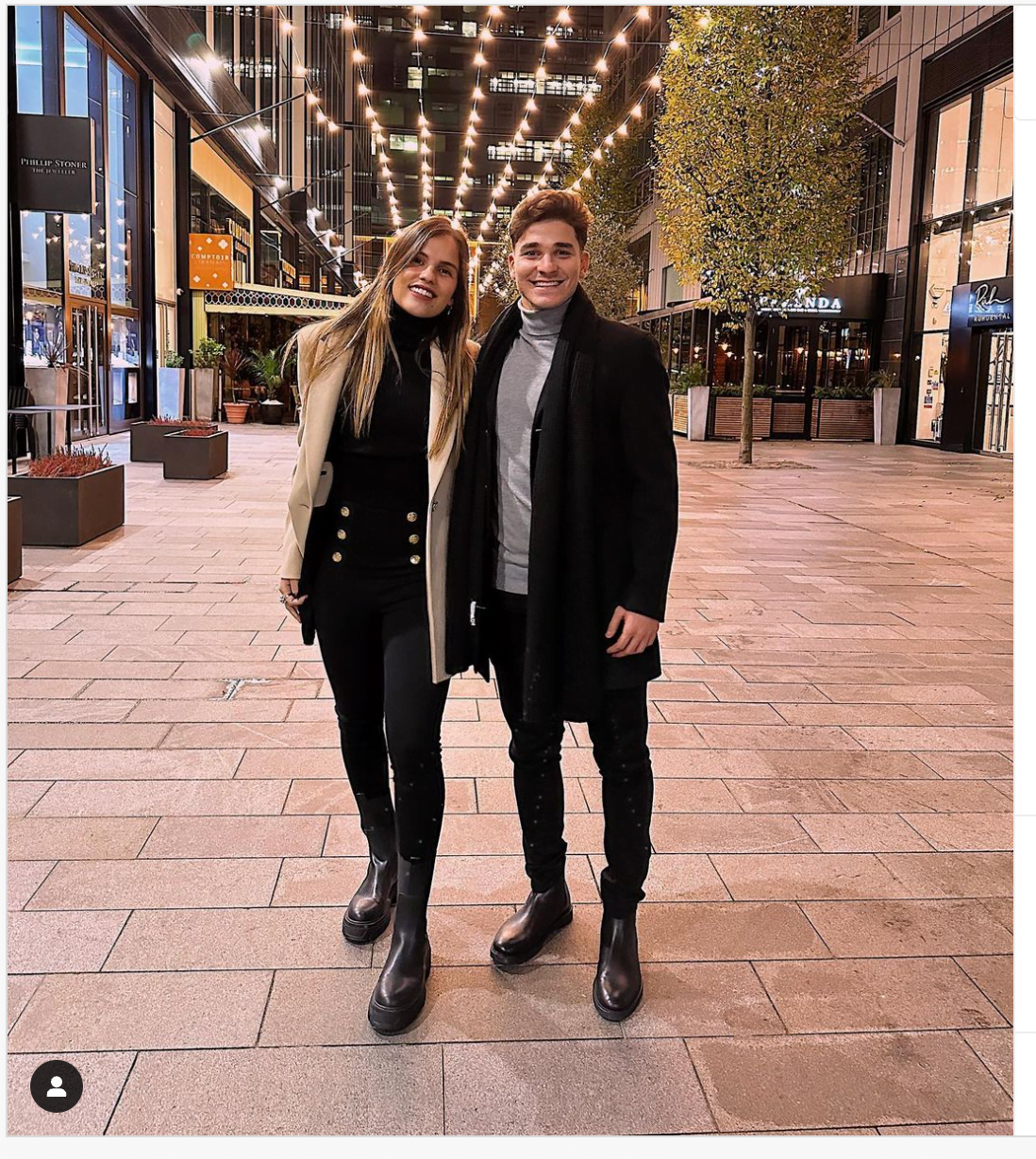 Julian Alvarez has been dating his pretty girlfriend and teenage sweetheart, Emilia Ferrero, for several years; the first photos together on social media appeared in 2017.

Emilia Ferrero
22-year-old Emilia was born Maria Emilia Ferrero in June 2000 in Cordoba, Argentina. Emilia is one of the children born to Elvio Ferrero and his wife Eugenia, also parents to Emilia sister Valentina and brother Tadeo.
Emilia studied at I.P.E.F – Cordoba.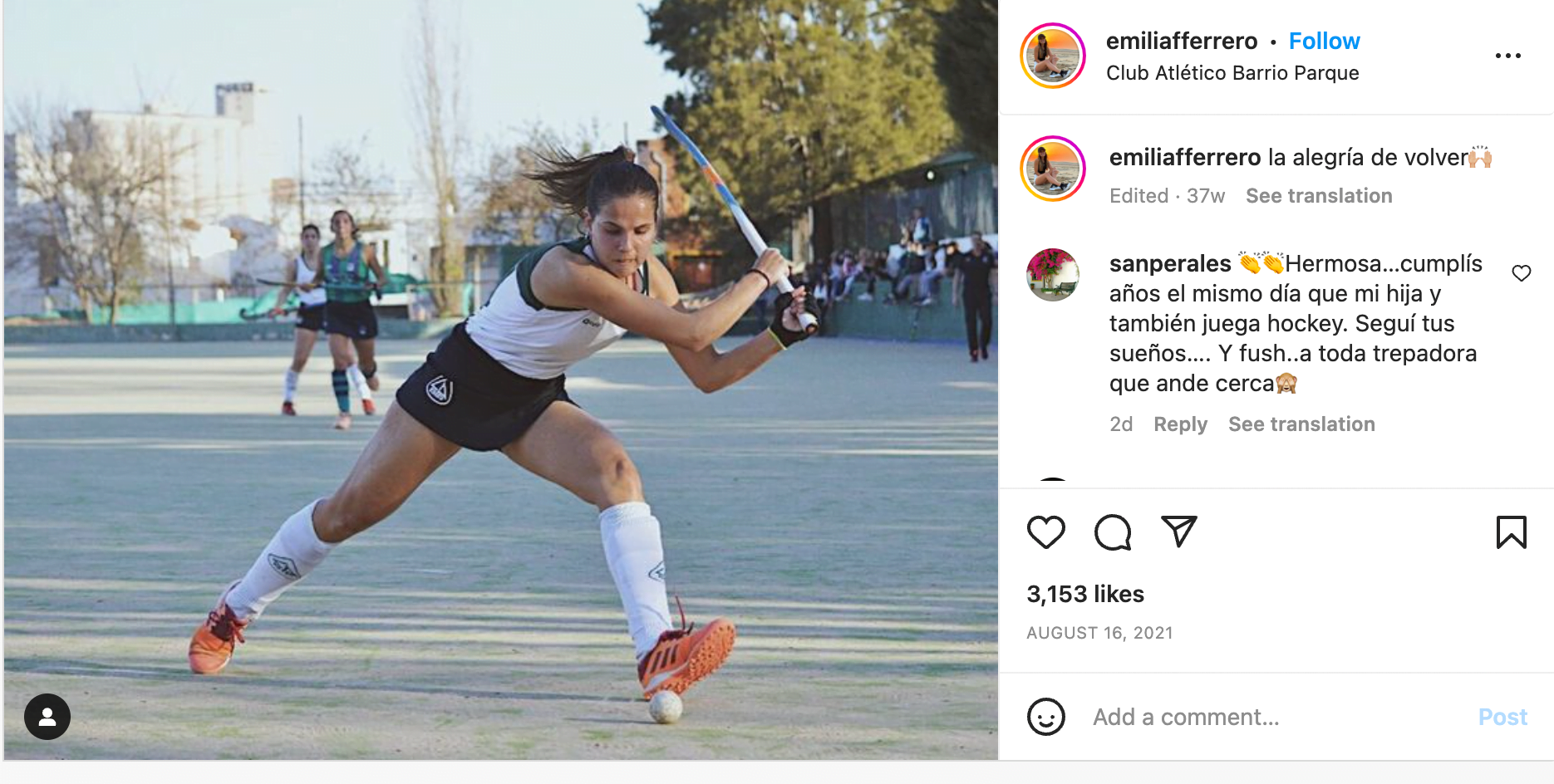 Emilia Ferrero is an attorney in Cordoba; before all of that, Ms. Ferrero was a field hockey player for Club Atlético Barrio Parque
You can find Julian Alvarez's GF, Emilia Ferrero, on Instagram.