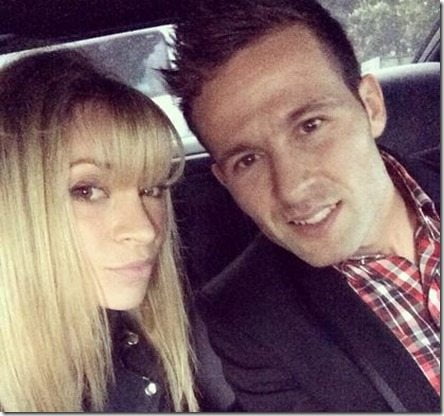 Meet pretty blonde Fiona Cabaye, the wife of 28-year-old French soccer player Yohan Cabaye. Her hubby is currently the midfielder for French club Paris Saint-Germain and the France national team.
Currently in Brazil to support her husband, Fiona Cabaye was raised in the commune of Mouvaux. Fiona and Yohan aka the "French Beckham" have been a couple since 2008 and the proud parents of two girls, Myla and nine-month-old Charlize. She confessed about her marriage on a recent interview
"We love to shop together. In general, men hate shopping with their wives, … This is not the case at all for Yohan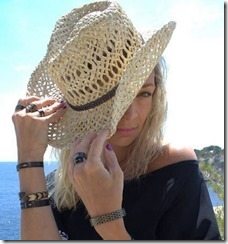 In the world of WAG, they often get together with other wives of players, Fiona is very close to one of them specially, her girlfriend Ludivine Debuchy. While her great friend Ludivine Debuchy is particularly discreet, this is not the case of the beautiful Fiona who is very active on Twitter, where she post many photos, but also messages of encouragement for her beloved.
The couple met at Club Med, during the summer of 2008, she says
Yo was on a family holiday in Corsica, I was doing the season there. One night we ended up at the same table.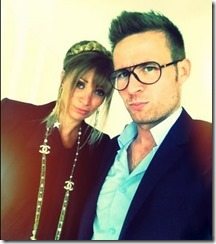 At the time she had no idea who he was, they chatted for a while but she had to leave the table because she had the evening show to insure. It wasn't until after, they started to know each other. A few months later she left Corsica to join him in Lille, where Yohan played at the time and also where they welcomed their first born Myla, who is nearly five-years-old.
They didn't want to rush things so she made a few trip back and forth but she eventually adapted and left her island. During her time in Lille, the blonde mom of two, was an an instructor for children in Villeneuve d'Ascq. She says about working:
it is important for me to have a social life outside Yohan. A woman's life outside of my kids too. I would like to find a job in the sport, the dance, even in fashion.
On her hubby's skills as a father she said to Gala magazine
As it is often absent, the little time he spends with his daughters, he benefits. He is very affectionate with the girls but he is also a father who knows when to raise his voice.
You can find Fiona on Twitter here.