Antonella Fiordelisi
Antonella Fiordelisi is the stunning Italian who could possibly be the new love interest in the life of professional soccer player, Gonzalo Higuain.
Well not exactly, the stunner and the Argentine striker might have started on the wrong foot. According to reports, Fiordelisi made some claims about the Juventus player that were, not real nice.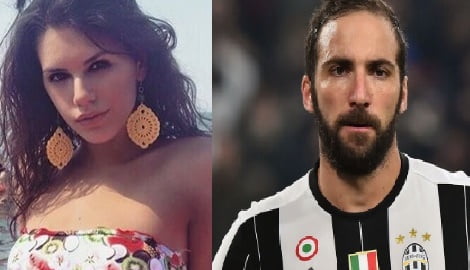 She posted an alleged private conversation in which 29-year-old Higuain asked her for photos of her . Antonella then accused Higuain of being a 'sick' man for asking pictures of her . Only thing is, Gonzalo is allegedly dating Lara Wechsler.
Following some backlash from his fans, Antonella Fiordelisi had no other choice than to apologize. Nothing like being criticized by passionate soccer fans to make you retract and say it was all a joke huh!
Question is, just who Antonella Fiordelisi is?
Let us introduce her to you.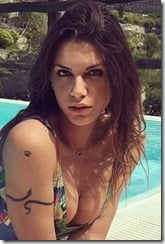 Antonella Fiordelisi was born March 14, 1998 in Salerno, Italy. The 19-year-old is a model and also an athlete. Fiordelisi happens to be a fencing champ. She has been a member of the Italian Fencing Federation since 2008.
Her father, Stefano Fiordelisi works at The Miami Fencing Club, Inc.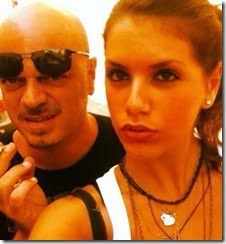 She currently competes in fencing's Junior World Cup. She was trained by coach, Ewa Borowa.
The skilled fencer has achieved outstanding results in both the Under-14 circuit and in the Cadet category. Fiordelisi has won 16 of her 38 competitive fencing duels.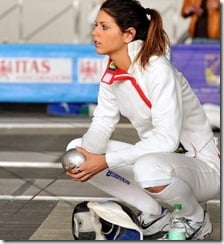 The teen –who has a rapier tattoo on her shoulder –calls herself an 'influencer' on social media where she has amassed over 350K followers with her photos.
The model and athlete showed a passion and interest for fencing since she was a child. She has also been taking her modeling career more serious after being crowned Miss Granata in 2014.
You can follow Antonella Fiordelisi on Twitter here, Instagram here.
.