Hindira Herazo
Hindira Herazo is the girlfriend or former girlfriend we now assume, of Colombian pro soccer player, Hanyer Mosquera.
You might be wondering why we say, 'assume' Hindira Herazo is not with Mosquera anymore, and before we tell you, we just want give her a little message: baby girl, leave him!
Multiple outlets report, Hindira Herazo was victim of domestic abuse at the hands of the 29-year-old Mosquera.
Now, is not uncommon to tell you about this kinds of scuffles between famous athletes and their significant others. However, many times is a he-said/she-said kinds of situation, but in this particular episode there's not doubt Mosquera is pretty much guilty of charge. For Mosquera's luck the embarrassing incident was caught on CCTV.
The shocking footage shows Hanyer beating Hindira as they ride an elevator. The couple shares an apartment in the city of Rionegra, in northwestern Colombia.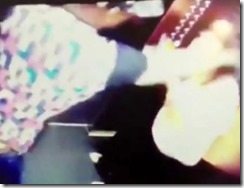 Mosquera can be seen punching her in the face and then kicking her as miss Herazo attempts to block him. She revealed to local media what we see in the video is just the continuation of the fight.
Hindira Herazo said the argument began in their apartment, where "He started to drag me by the hair, he threw me to the ground, and I started to shout for help, but people did not know where my apartment was or what was happening."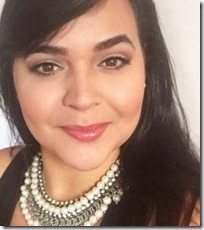 Despite her pleads for help, Mosquera kept the beating all the way to the elevator. He is currently behind bars and according to police was allegedly intoxicated when the incident took place.
Hanyer Mosquera currently plays for his country's top-flight team Rionegro Aguilas. It has been revealed by his own team, this is not the first time Hanyer gets in trouble for his alcoholic ways. He had already been disciplined for arriving to training "completely drunk." the team said.
The defender was born Hanyer Luis Mosquera Córdoba on January 15, 1987. He formerly played in the MLS as a defender for the Portland Timbers. He was released by Portland in 2013.
A remorseful Hanyer asked for forgiveness to his partner, Hindira Herazo, their daughter, his parents and his teammates.
Do you think the pretty Hindira Herazo should leave Hanyer? Comment below!