Jordan Fields
Meet the lovely Jordan Fields, this stunning NFL Wag is the incredible girlfriend of Bryce Petty, NFL quarterback for the New York Jets. Bryce a Georgia native played at Baylor and Midlothian high school prior to his NFL Draft selection in 2015.
Jordan's man, Bryce was born May 31, 1991 in Thomaston, Georgia to Todd and Dena Petty; also proud parents of his lovely sister. Petty graduated in 2010 from Midlothian High School in Texas and from Baylor University with bachelor's degree in health science studies, earned Master's in sports management in May, 2013 and December 2014, respectively.
He was selected by the New York Jets in the 4th round, 103rd overall selection in the 2015 NFL Draft. Bryce signed a four-year, $2.8 million contract with the Jets on May 7, 2015. Petty made his NFL debut against the Detroit Lions on August 13, 2015. He is now the third string quarterback behind Geno Smith and Ryan Fitzpatrick.
Finally, can we tell you a couple of things about Bryce Petty's hot girlfriend?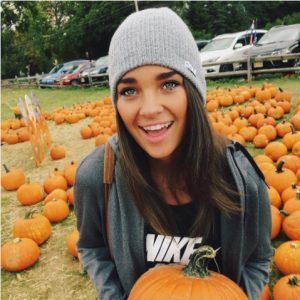 Jordan Nicole Fields was born May 21, 1991 in Taylor, Texas to Douglas Lee Fields and Deanna Linn Fields (nee. Robison); also proud parents of Jordan's pretty sisters Kaitlin Kristine (b. Dec. 30, 1994) and Taylor Brianne (b. Jul. 10, 1989).
Ms. Fields graduated from Wylie High School in Abilene, Texas and studied early education at Texas Tech University. She is at present a Pre-K teacher at New Deal Elementary School in Texas.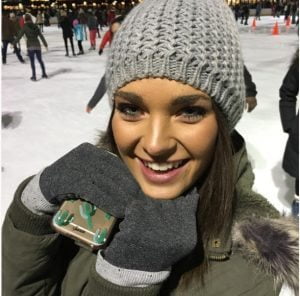 We encourage to keep an eye on pretty Jordan she sure is one piece of eye candy.