Ingrid Calheiros Oliveira
Ingrid Calheiros Oliveira is the lovely and extremely supportive wife of Brazilian goalkeeper, Bruno Fernandes. Her husband was recently released from jail after serving six years for the murder of a former girlfriend.
Former Goalkeeper at Clube de Regatas do Flamengo, was born Bruno Fernandes das Dores de Souza on December 23, 1984. In 2010 Bruno who also played for the Altetico Merino team, was jailed for the murder of Eliza Samúdio with whom he fathered a daughter.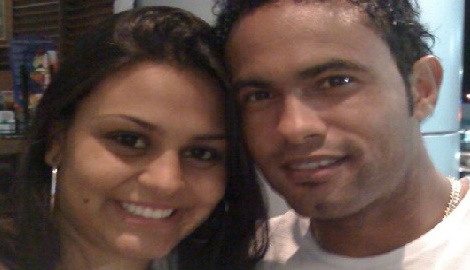 Bruno was sentenced in 2013 to 22 years in prison, but his lawyers appeal against the decision in the second instance. The STF considered that the habeas corpus petition for him to be released after 6 years and 7 months in jail.
He received a number of contract offers following his release and has already found a new team. He eventually took an offer from Boa Esporte Clube.
In the middle of all the scandal is his lovely wife, Ingrid, who has kept loyal to him despite the cheating and the murder conviction.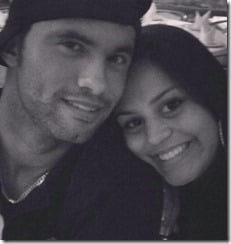 Bruno and Ingrid have been together since 2008 but have been married since June 2016. The pair wedded in June of last year, in prison in Minas Gerais. Some 90 guests between family and friends, accompanied the couple during an evangelical ceremony.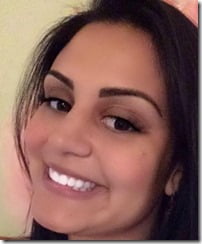 Ingrid Calheiros Oliveira is also a Brazilian native, she has one brother, Leonardo Calheiros.
According to social media, Ingrid Calheiros Oliveira is a dentist currently working at OdontoRecreio. She attended Colegio Santa Monica – Taquara in Rio de Janeiro, Brazil.
She currently resides in Recreio Dos Bandeirantes, Rio De Janeiro, Brazil. The 30-year-old was pictured leaving jail hand in hand with her now husband.
This is the second marriage fro Bruno who was previously tied down to childhood sweetheart, Dayane Rodrigues. He was still married when he and Ingrid began dating in 2008.
You can find Ingrid Calheiros Oliveira on Facebook here.