Julieth Ceballos
Check out Julieth Ceballos; she is the wife of Colombian soccer coach Juan Carlos Osorio, a former soccer player and current manager of the Mexican National Soccer team.
Before we get to tell you about Julieth Ceballos; allow us to tell you 5 curious facts about her man.
#1 He was born June 8, 1961, in Santa Rosa de Cabal, Colombia.
#2 During his years as a player, he played with Deportivo Pereira, Internacional and Once Caldas.
#3 Subsequently after his retirement, he concentrate on his coaching studies; in 1986 graduated from the University of New Haven; received his B.A. in Exercise Science from Southern Connecticut State University in 1990; in addition to that he holds a  coaching certificate from the Royal Netherlands Football Association and a diploma of football & Science from Liverpool John Moores University.
#4 His coaching career started as an assistant coach for Millonarios in Colombia and then Manchester City.
#5 His first head coaching gig came in 2007, for MLS's Chicago Fire and the New York Red Bulls. Years later, he managed Once Caldas, Pueblo (Mexico), Sao Paulo and finally appointed Mexico National team's manager on October 14, 2015.
Ready to Meet Julieth?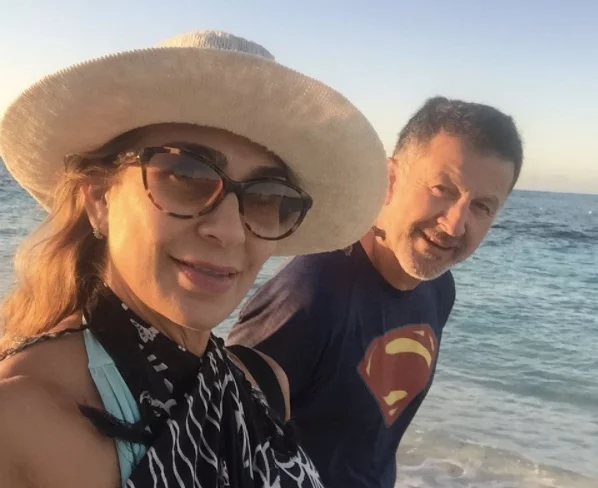 Julieth Ceballos was born and raised in Cali, Colombia. In was in the 90's that she met her husband, not in their natal Colombian though, but in New York, where she worked as a waitress and he was studying and coaching a children's soccer team.
One day he walks into the restaurant and Julieth took care of his table, nothing happened, but he couldn't stop thinking about the pretty girl wearing a necklace with her name on it, that was the only thing he knew about her, her name was Julieth.
He came back to the restaurant looking for her, but she no longer worked there. Luckily, for him he found out where she was working, however, there was one issue, if he showed up just like that, she would think he was stalking her, so he thought what another way he could talk to her without looking like a creep.
He could tell she worked out, like him, she was Hispanic, alone in a big country, he was a coach, who could offer to train her if she was up to it.
"Él era tímido y se me fue acercando por el lado del ejercicio. Yo trotaba todos los días y me decía que se me notaba en el cuerpo, que él también entrenaba y que cuando yo quisiera me orientaba. Por ahí comenzó todo (risas)", relata Julieth.

"He was shy, but came to me through exercise. He could tell I worked out, and that so did he, so if I was interested, he could train me, and that was how it all begun."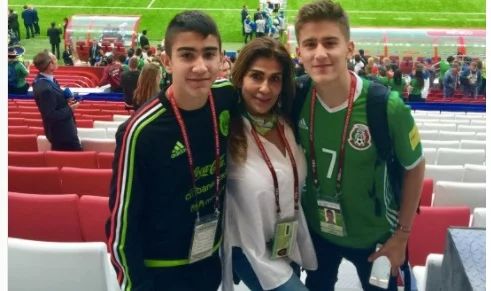 Nowadays they have been married for 25 years and have two sons together; Sergio, 16, and Juan Sebastian, 14. Julieth continues to work out, and she looks as sexier as the day she met her husband!