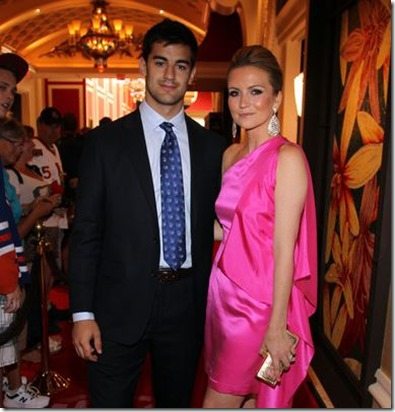 Gorgeous Russian Katia Pacioretty, is the wife of NHL player Max Pacioretty. Her 26-year-old hubby is a left wing for the Montreal Canadiens, and yesterday in game 4 of the Stanley Cup playoffs he certainly did his thing in the 6–2 win at Tampa Bay!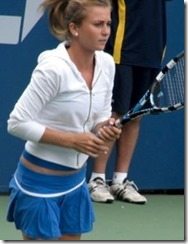 The gorgeous blonde who is also an athlete was born Katia Afinogenova, if you haven't heard her from the tennis circuits before, then you must have heard about her older brother, Maxim Afinogenov who happens to be a right wing for HC Vityaz of the Kontinental Hockey League (KHL).
The couple tied the knot in 2011. As an interesting fact she tied the knot a week apart from her brother's wedding to retired Russian tennis player Elena Dementieva.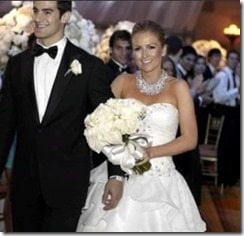 Katia and her hubby welcomed a baby boy in December 2013, they named him Lorenzo.
At age 13, Katia moved to Florida to train with a former instructor of the Williams sisters. That's most likely the reason why she is fluent in English and doesn't have much of an accent anymore.
Katia, also found as Ekaterina, is described as a good prospect, but she no longer takes part in major tournaments.
You can find her on Instagram here.