Katrin Kerkhofs
Katrin Kerkhofs is the wag married to Belgium soccer player Dries Mertens. Her winger boyfriend currently plays for Napoli and the Belgium National Team.
Katrin Kerkhofs' hunky husband was born on May 6, 1987, in Belgium's Flemish region in the city of Leuven, Mertens has always skirted around the fringes of European football stardom.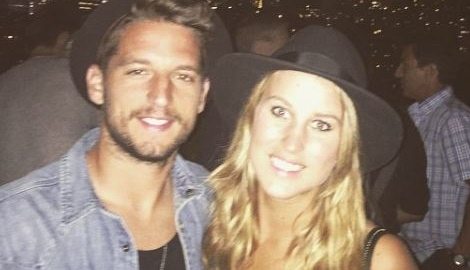 He has played to enough clubs at one point or another. Bayern Munich, Liverpool, Spurs, Manchester United, Ajax – over the years the Dries Mertens transfers rumors have been abundant. But so far the 29-year-old's career trajectory has taken in AGOVV, Utrecht, PSV Eindhoven and current club Napoli.
A late bloomer, Mertens only started playing football at the highest level at 22, making his Eredivisie debut for Utrecht in 2009. Mertens's stellar performances helped a modest club, Utrecht into qualifying for Europe for the first time in four years. Mertens was so good, in fact, that he was nominated for Dutch Footballer of the Year.
Mertens joined PSV, in a double swoop that also saw Kevin Strootman head to Eindhoven. He helped PSV win the Dutch Cup and Super Cup in 2012. The same applies at international level. Mertens didn't make his Belgium debut until 2011 – against Finland.
Mrs. Mertens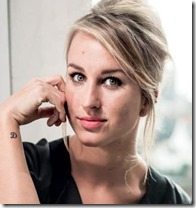 Katrin (Kat) Kerkhofs also from Belgium, studied management and communication at Katholieke Universiteit Leuven; according to her LinkedIn, she speaks Dutch, French, German and English.
Katrin Kerkhofs has held many jobs including, production assistant intern at Studio Amusement, the production assistant at SuperSonic Festival; she was also a researcher at Fremantle Media, and at Hotel Hungaria, She also worked at Marktrock and Zelfstandig both in the media production industry. She also was previously a reporter for Studio Brussels.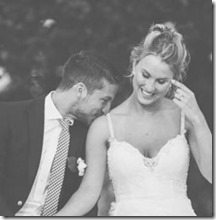 Katrin Kerkhofs and Mertens tied the knot in 2015. On June 27, they both took to social media to share romantic snaps of their one year wedding anniversary. According to media, the couple dated for ten years before they tied the knot.
After their marriage, the childhood sweethearts went to the Turks and Caicos Islands in the Caribbean.
The blonde has made it clear being the wife of a famous athlete is not in any way a piece of cake, stating a woman needs to be strong to be married to a football player:
Many people think that this is a simple existence. But believe me, is not. Moving abroad, always ready to leave again at transfers. Each time rebuild a life in another culture, without family or friends. Your husband is half the nights away. You should know how boring our lives can sometimes get. On Friday night we drink chocolate milk at home, because he has to play Sunday. You can not do it if you are not strong enough.
The couple splits their time between Belgium and Italy.
You can find Katrin Kerkhofs on Twitter here, Instagram here.
Read: Brazilian Soccer Legend Pele Wife Marcia Aoki