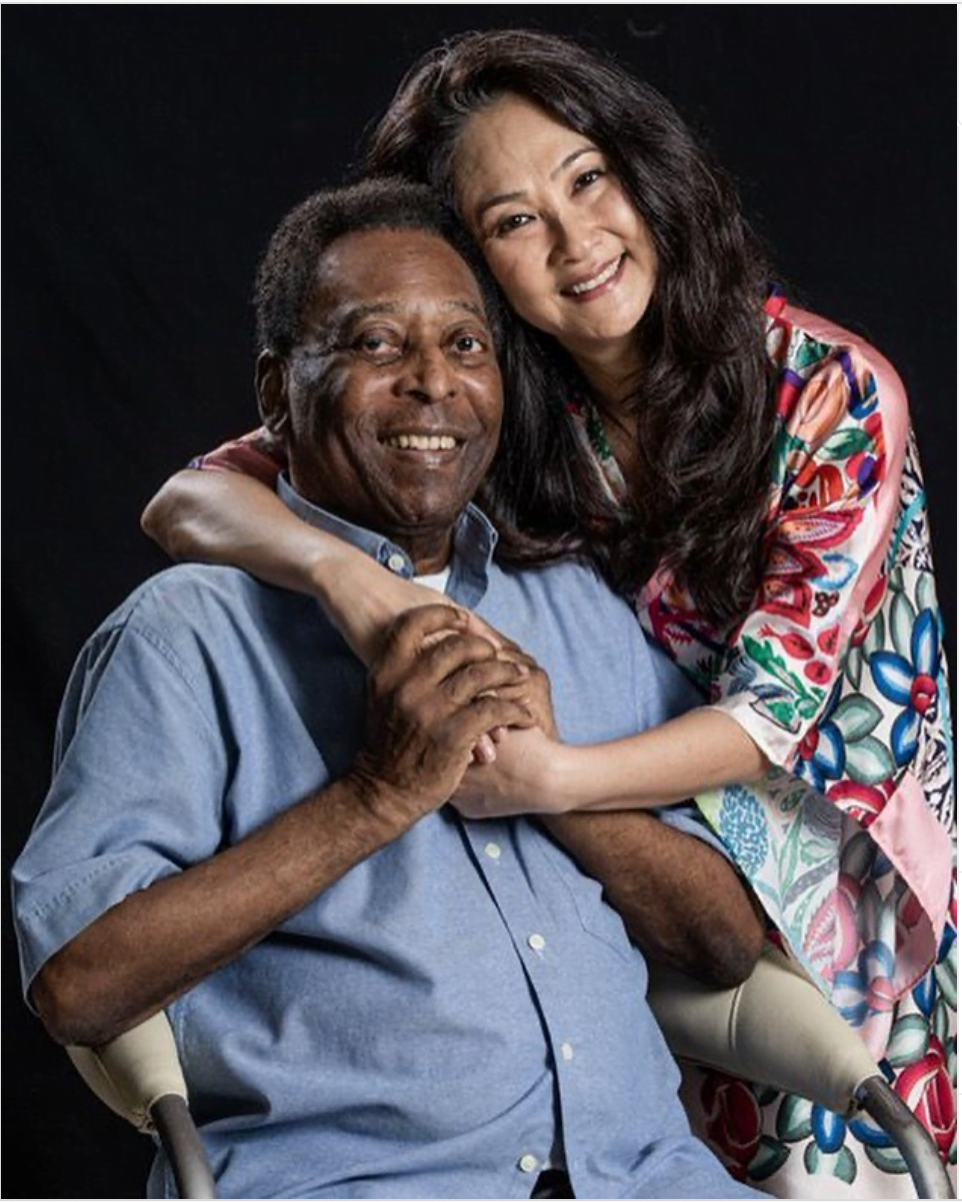 Meet Marcia Aoki! She is the third wife of Brazilian soccer legend Pele, one of the best players of all time, Pele who has been struggling with colon cancer for a couple of years, and was according to reports, Pele was admitted to Hospital Israelita Albert Einstein after his chemotherapy treatment didn't get the expected results; he is also getting treatment for a respiratory infection and will reevaluate his cancer treatment.
Brazilian newspaper Folha de S.Paulo reported Pele is now getting chemo anymore and is being treated for pain and shortness of breath. On the other hand, Pele said on social media he remains strong and hopeful.

My friends I want to keep everyone calm and positive thinking. I'm strong, very hopeful, and following my treatment as usual. I want to thank the whole medical and nursing team, for all the zeal I've been receiving. I have a lot of faith in God and every message of love I receive from you, coming all over the world, keeps me full of energy. And watch Brazil in the World Cup too! Thank you so much for everything. 🙏🏾 .
My friends, I want to keep everyone calm and positive. I'm strong, with a lot of hope and I follow my treatment as usual. I want to thank the entire medical and nursing team for all the care I have received. I have a lot of faith in God and every message of love I receive from you all over the world keeps me full of energy. And watch Brazil in the World Cup too! Thank you so much for everything.
News about Pele's health has been everywhere for a while, as well as false reports about his death.  You probably remember back in March 2014,  CNN mistakenly reported that Brazilian Soccer Legend Pele had died. So far this are some of the health issues he has struggled with
1977: Had his kidney removed, after complications with a broken rib.
November 2012: Underwent Hip Surgery.
November 13, 2014:  Had surgery to remove kidney stones.
November 29, 2014: He had treatment for a urinary tract infection.
2015: Pele was hospitalized in Brazil because of an enlarged prostate.
January 19, 2018: Hospitalized after Collapsing with Exhaustion.
April 2019: Was hospitalized for urinary tract infection.
July 2019: Underwent a procedure to remove kidney stones.
Early on September 2021: Pele underwent surgery to remove a tumor located on the right side of his colon.
September 17, 2021: Was admitted to an ICU after respiratory instability.
September 30, 2021: Pele started chemotherapy treatment.
November 30, 2022: He was hospitalized after showing body swelling, cardiac issues; the doctor also found chemo was not working, and metastasis in the intestine, lung, and liver was diagnosed.
December 3, 2022: Admitted to Hospital Albert Einstein in Sao Paulo with a respiratory infection and re-evaluation regarding his cancer treatment.
Pele Net Worth
According to Celebrity Net Worth as of 2022, Pele's Net Worth has been estimated at $100 million.
Pele Ex Wives
Rosemeri dos Reis Cholbi
82-year-old Pele born Edson Arantes do Nascimiento in Tres Coracoes, Brazil has an interesting dating profile; his first wife is Rosemeri de Reis Cholbi, Pele was 26 when they got married on February 1st, 1966.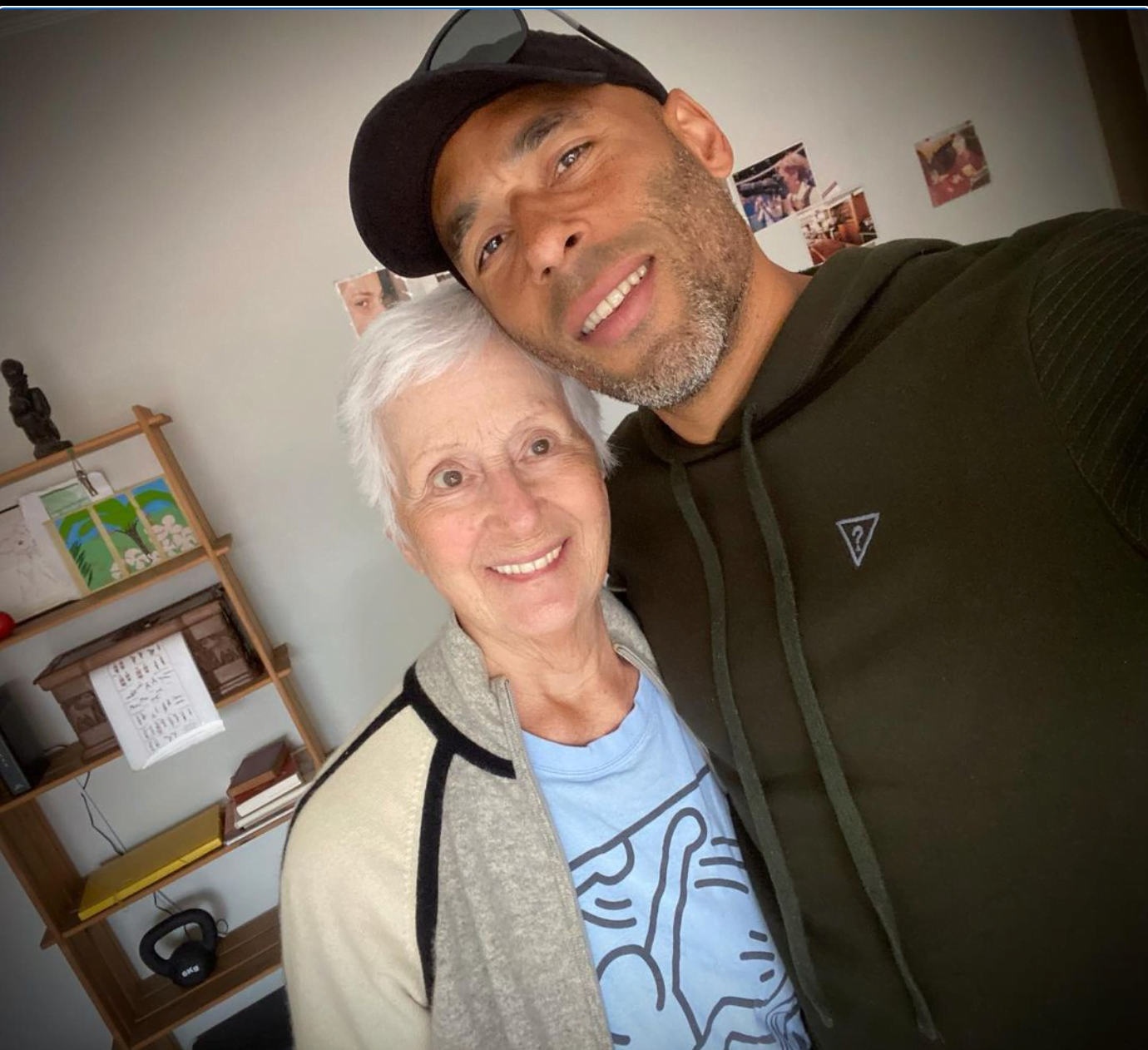 Rosemeri and Pele had three children together, two daughters, Kely, Jennifer, and Edinho. The couple divorced in 1982.
íria Lemos Seixas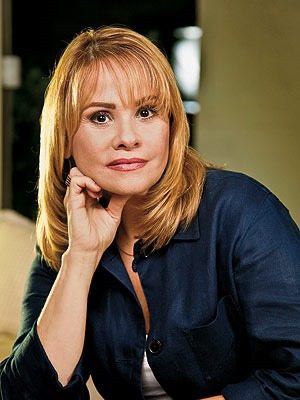 Pele's second wife is íria Lemos Seixas, the gospel singer and psychologist who became his wife in April, 1996, they welcomed their twins Celeste and Joshua on September 28, 1996.  Pele and Assimira split up in 2008 and divorced that same year.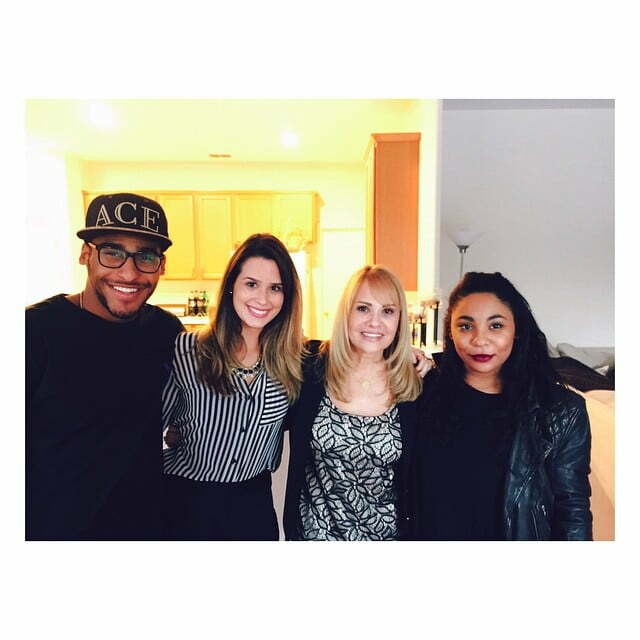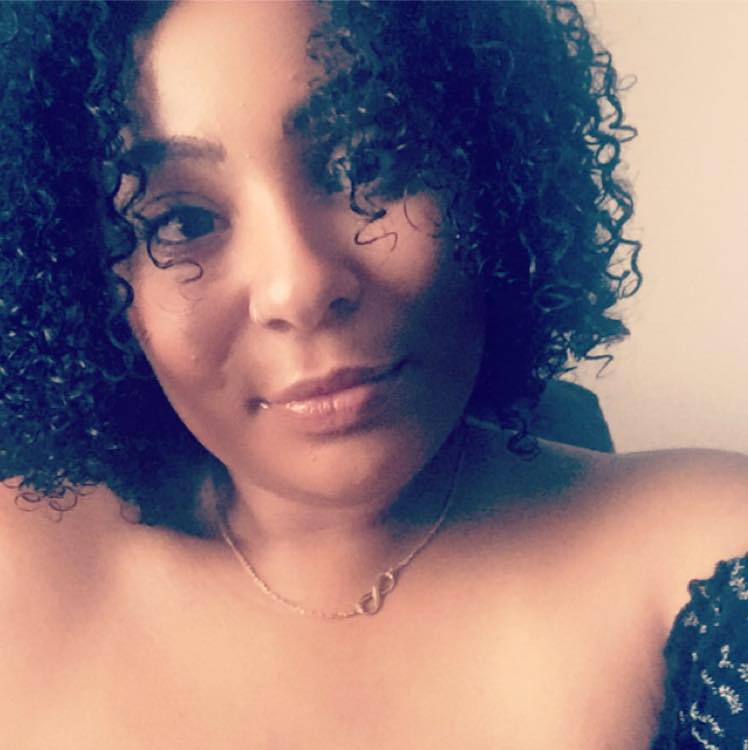 Pele Children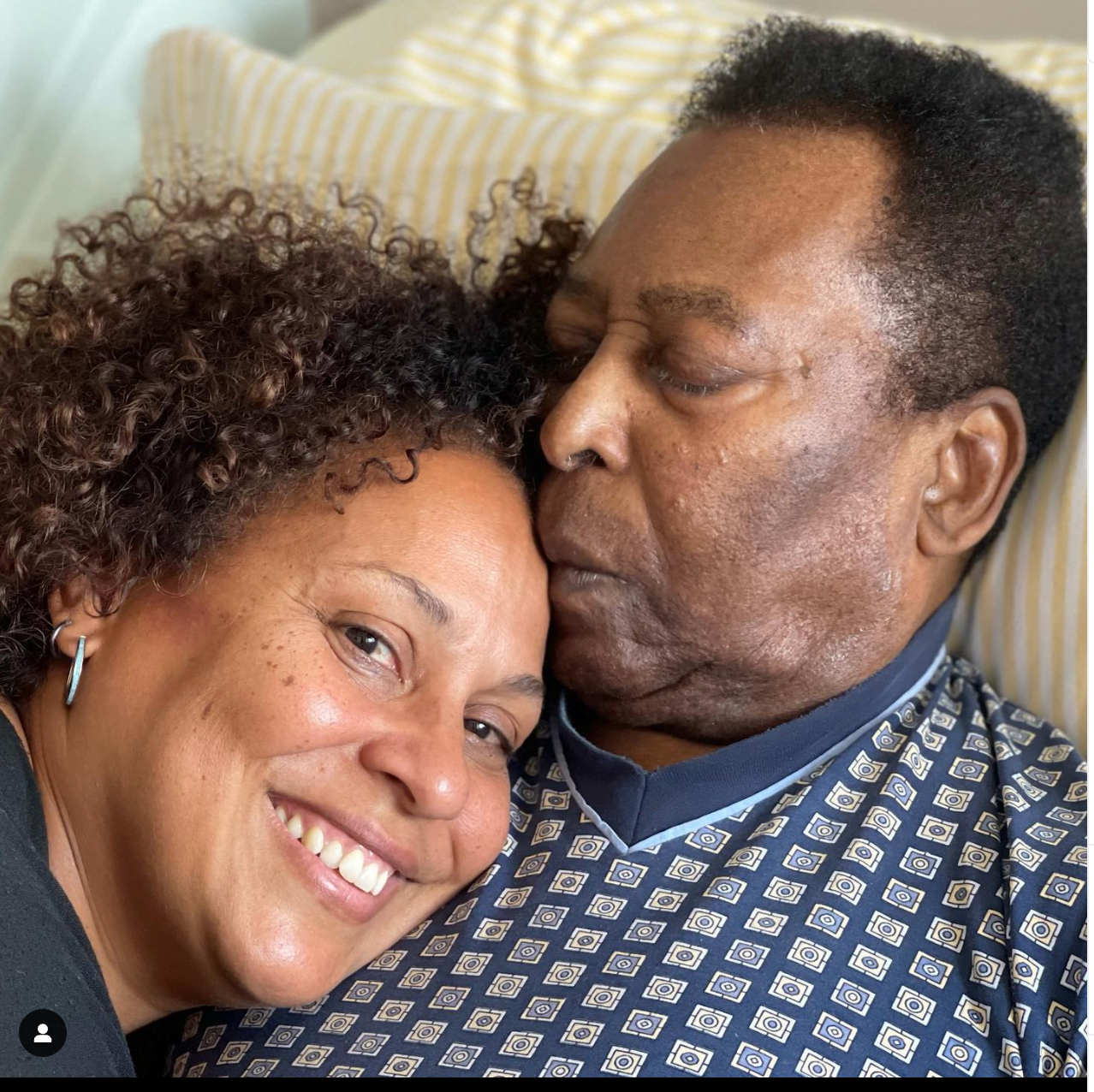 Kely Cristina Nascimiento born on January 13,  1967, Kelly is now married to Dr. Arthur DeLuca, and Jennifer (b. 1978), and their son Edson aka "Edinho" the 52-year-old retired goalkeeper born on August 27,  1970).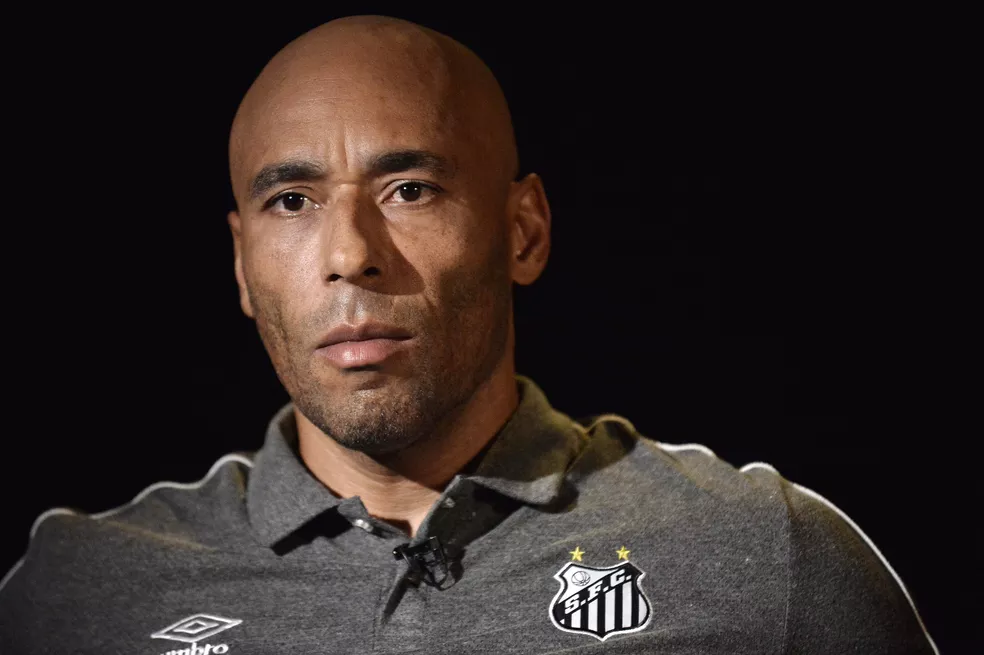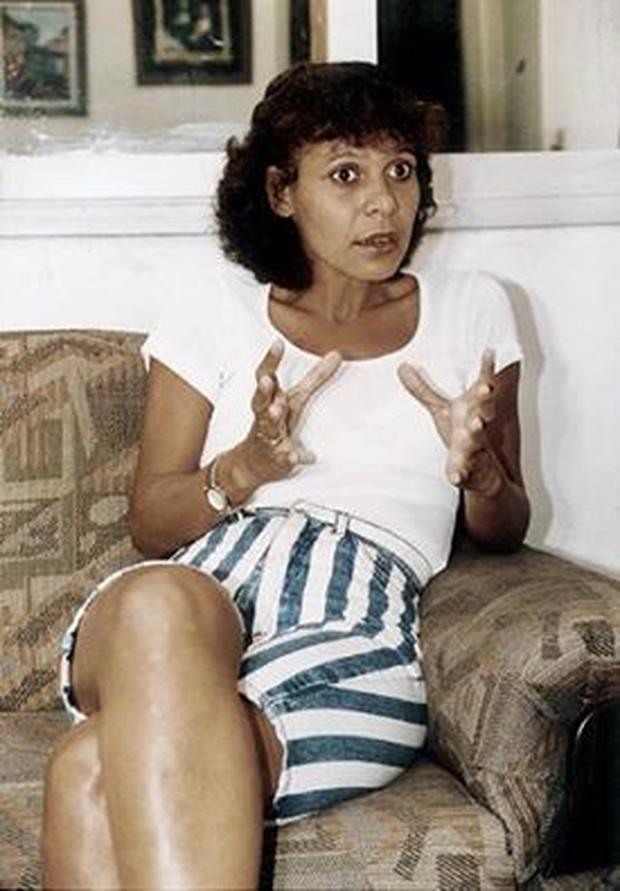 Sandra Regina Machado Arantes do Nascimento Felinto also knew as Sandra Macedo was born on August 24, 1964, in Guaruja from his extramarital affair with a housemaid Anizia Machado.
Pele was still married to Rosemeri, when it was reported he had fathered a child with his maid Anizia Machado, child Sandra Macedo was never acknowledged by the soccer player, not even after she passed away in 2006 of cancer at 42. Sandra married Ozeas Silva Felinto, father of her two sons Octavio and Sandro who later sued Pele and ask for child support.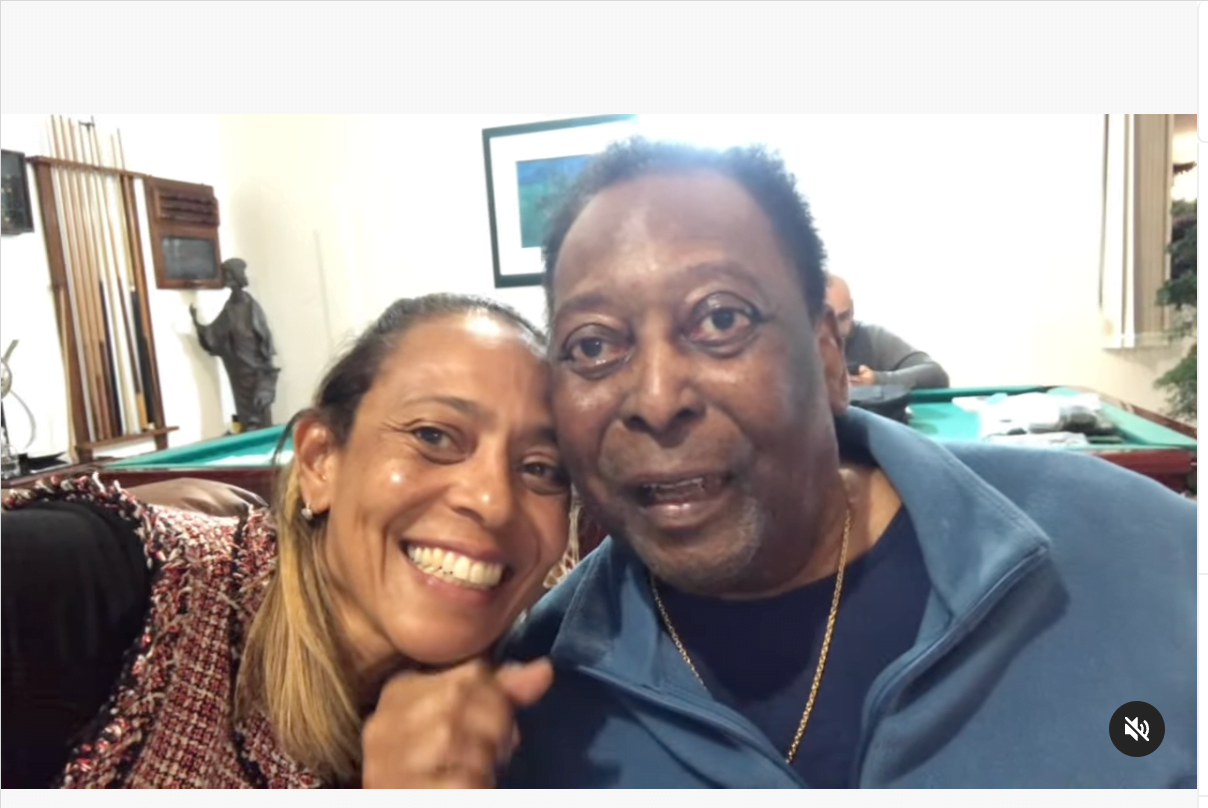 In 1968, Pele also fathered another daughter with journalist Lenita Kurtz who gave birth to their daughter Flavia Kurtz; unlike Sandra, Flavia was acknowledged by Pele as his child.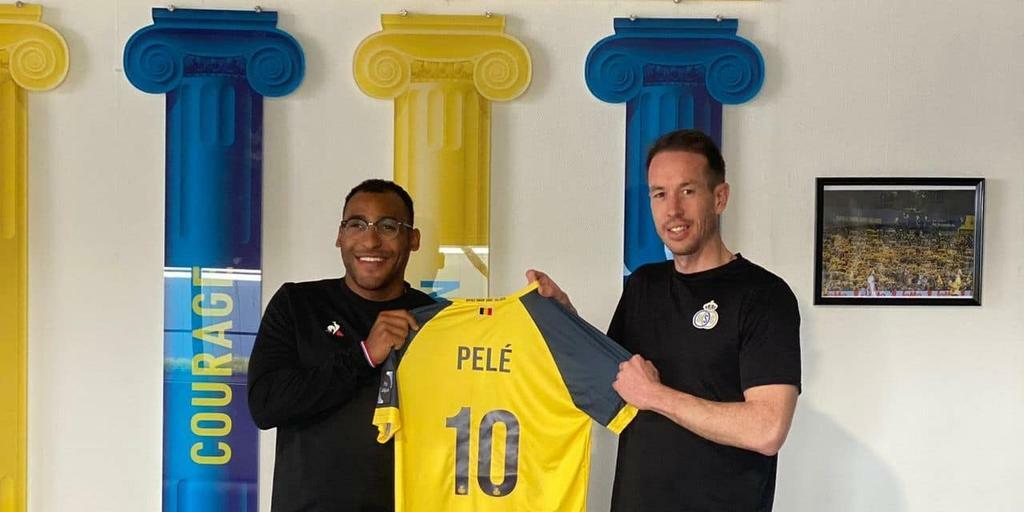 Joshua Nascimiento retired soccer player graduated from Foundation Academy and Universitas and the University of Tampa Athletics. He played for Santos in Brazil from 2013 to 2014. After retiring from soccer Joshua Nascimiento started coaching career, back in April 2022, it was reported he would be hired as a physical trainer for Union Saint-Gilloise.
Pele Girlfriends
Pele & Xux
Pele's relationship with t.v presenter and singer Xuxa gained notoriety all over Brazil if not the world, Brazil's soccer star, and Brazil's t.v sweetheart!! Xuxa, born  Maria da Graça Meneghel, in Santo Rosa, Rio Grande do Sul, Brazil on March 27, 1963,  dubbed the Queen of Children, dated Pele from 1981 to 1986; as we all know, Xuxa also dated another Brazilian athlete, the incredible racing driver Ayrton Senna from 1988 to 1991.
From 1997 to 2002, Xuxa dated former model and businessman Luciano Szafir, father of her only child, model Sasha Meneghel. She has been dating actor and singer Junno Andrade since 2012.
Pele & Flavia Cavalcanti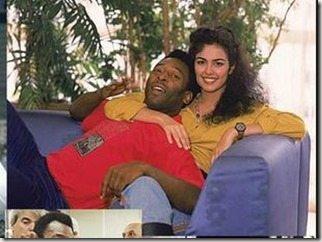 After his split from Xuxa, Pele allegedly dated Flavia Cavalcanti, the former Miss Brazil in 1989, now a journalist and television host. Flavia born in Salvador Bahia on April 23, 1971
Pele Wife
Marcia Aoki, the woman with whom Pele has been sharing his life with Marcia since 2010.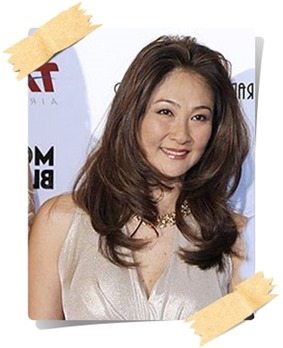 Marcia Aoki
58-year-old Marcia Cibele Aoki, from Sao Paulo, Brazil she is a businesswoman who specializes in International Marketing. Marcia Aoki is the owner of an import and export catering equipment business.
Marcia Aoki and Pele started dating in 2010. They met in 1980 in New York; however it was until 2008, that they met again in the elevator of the building where they lived; at the time like Pele, Marcia was going thru a divorce.
Marcia is from a Japanese background, one of the children Paul a pediatrician and Isaura Aoki had, her other siblings are Carlos and Cristina, Marcia and her family lived in Penápolis, Sao Paulo.
Pele officially introduced Marcia Aoki as his girlfriend in 2012, at a Football Awards Ceremony in Monaco.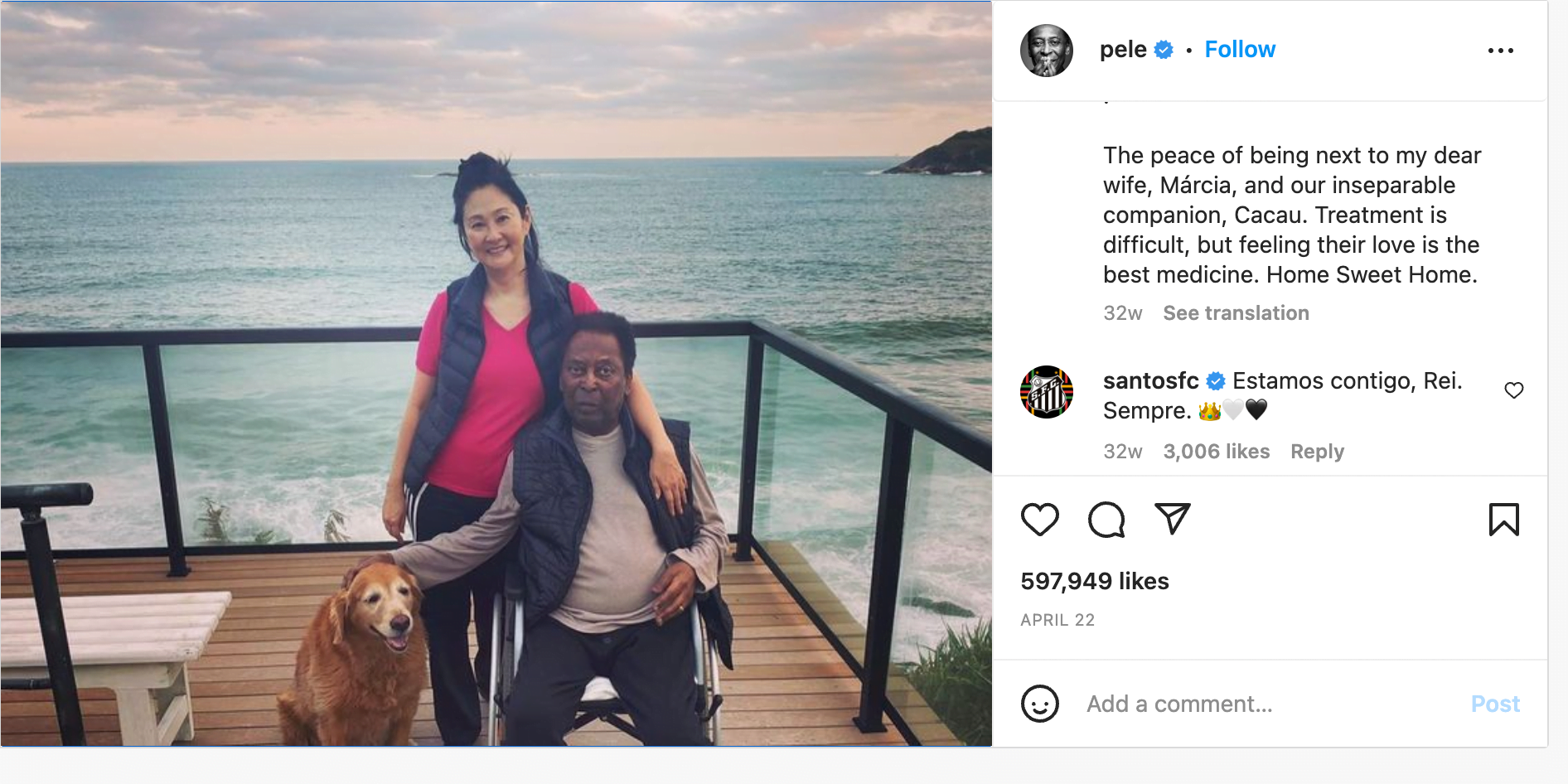 In July 2016, it was revealed Pele and Marcia were prepared to get married, they had planned to marry years earlier, but the soccer star's health issue forced them to postpone the wedding.
Finally, on July 10, 2016, Pele and Marcia Aoki got married at a resort in Guaruja, in Sao Paulo.  He was 75, and Marcia was 50.