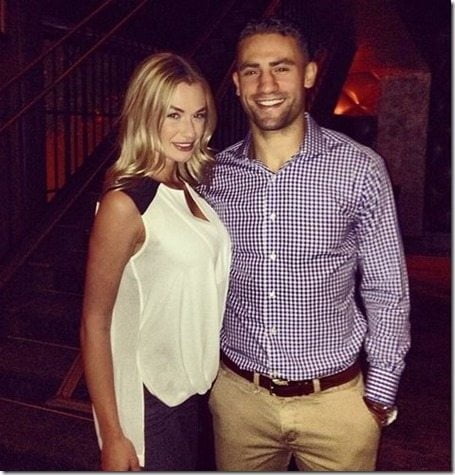 Meet hot blonde Kendal Abigail, the girlfriend of 29-year-old Canadian NHL player, Paul Bissonnette, aka BizNasty.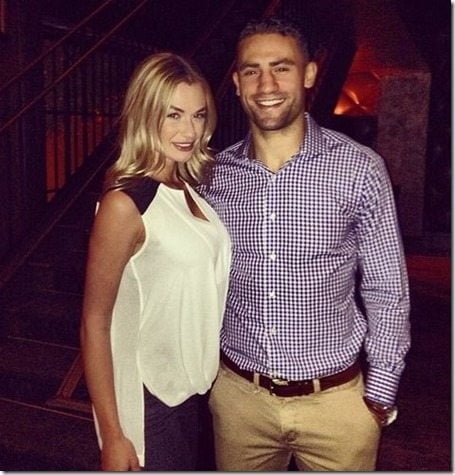 You probably (like us) are stricken by the blonde's beauty and we should say Paul is one lucky fella! They've been together for a while and Kendal keeps looking great!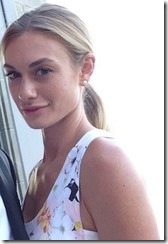 No matter what she wears, this girl is one of those creatures who could be in rags and would still be able to pull it off! She obviously takes care of herself because of her great figure.
The lovebirds have been together at least for the past year and they seem to be having a great time.
Unlike her boyfriend Kendal seems to enjoy her privacy, there is very little information about her other than the photos her man uploads to his Instagram account.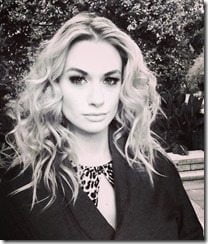 Judging by her looks we will take the wild guess and say she is a model up there in Canada! Or at least she should be one. She has the face, the body, the height, she is just a natural beauty!
Her man who played for the Phoenix Coyotes and Pittsburgh Penguins and known for being the though guy of the Phoenix Coyotes has been all over recently. By now you've probably heard of the "Ice Bucket Challenge."
People are using social media to post video of themselves pouring a tub of frigid water over their heads, and asking others to follow suit. The goal is to raise awareness for ALS (Lou Gehrig's disease) and encourage donations.
It started with former Boston College baseball player Pete Frates, who was diagnosed with ALS in 2012. He called out some of his old teammates, and eventually the challenge reached Boston Bruins forward Gregory Campbell and teammate Brad Marchand.
Bigger hockey names soon got into it. But Paul Bissonnette has taken it to a new level. The NHL free agent and social-media star's spin on the challenge goes way beyond the buddy-holding-up-an-iPhone-camera quality of the others. It involves a mountain and a helicopter. And it's shot in HD. And there's a soundtrack. And he calls out LeBron James, Aaron Rodgers and Russell Wilson.
Don't miss it below! And see more pictures of stunning Kendal here.