Meet Dr. Kendra Gamble Webb, the wife of Jeffrey Webb, who happens to be the VP of FIFA. According to recent reports, her husband is involved in quite the scandal!
50-year-old Webb was arrested in Zurich for alleged racketeering, conspiracy and corruption! According to BBC, seven Fifa officials have been arrested, –including her hubby –on charges they received more than $150m (£100m) in bribes!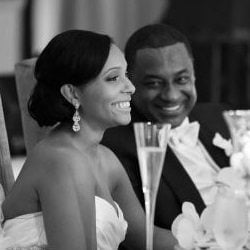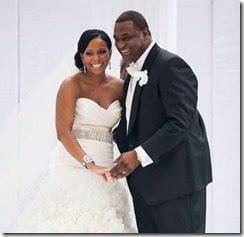 Her husband has been CONCACAF's president since 2012. The Cayman Islands native, is the president of CONCACAF, which is the governing body for soccer in North America and the Caribbean.
According to WeddingStyle, the couple tied the knot in August of 2013 in Atlanta, Georgia. The couple met was with friends in South Beach for a bachelorette weekend. She was invited by a group of men for cocktails at the Clevelander Bar.
Long story short, Jeffrey made a quite the impression and they continued their relationship long distance. Jeffrey eventually made the move to ATL, where Kendra resides.
He popped the question during her parents' anniversary. He planned the romantic moment by ordering a bottle of champagne and stunned everyone by proposing. After their nuptials at the St. Regis in Atlanta, Kendra and Jeffrey took a two-part honeymoon. They stopped by the south of France followed by an equally wonderful beach vacation in Grenada.
According to her LinkedIn, Kendra is a Physician at Gynecology and obstetrics.
What do you think of her husband's major scandal?