Meet lovely Corine Blatter, the only daughter of Joseph "Sepp" Blatter, FIFA's president. Her 79-year-old father is not backing down, despite FIFA's current scandal.
Corinne's father is seeking a fifth term as president of football's governing body but following the arrest of senior football officials on corruption charges, Uefa has called for a boycott of the election, BBC reports.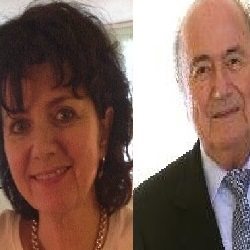 Corinne told the media outlet, her father has been hurt by the criticism that has come his way but that "he will survive, whatever happens on 29 May."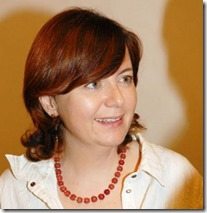 According to a 2011 report form the Daily Mail, Corine resides in Visp, a remote, scenic Alpine town. She is married to a local bistro owner and now goes by Corinne Blatter Andenmatten. She is the mother of one daughter named Selena, –whom Sepp describes as his biggest gift.
Corine is an English Language Teacher. According to her profile, she received the CELTA1    (Certified English Language Teacher to Adults) and she used to teach in the Lonza English.
Corinne's mother is Liliane Biner, whose sporty physique and good looks caught Sepp's eye back in the day. He carefully cultivated his charm on Biner and were soon married.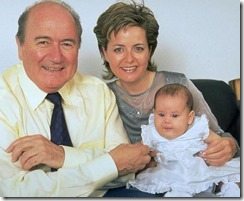 Unfortunately, her parents were divorced long before he began his football ascend. Liliane remarried and lives in Germany.
Blatter's second wife was Barbara Kaser, the twenty-something daughter of FIFA's former general secretary Helmut Kaser. His second marriage ended after 10 years, and in 1999, when she was only 52, Barbara died from complications after an operation.
Ever the ladies' man, Blatter sure has enjoyed the perks of being a big name, and even when he wasn't he always goes after what he wants. Other alleged relationships include, Ilona Boguska (friend of his daughter), with whom he was with for 7-years. Graziella Bianca –a self-styled 'dolphin therapist –became his third wife but they also ended in divorce; Bianca said Sepp was married to football.
Most recently he's been romantically linked to, mother-of-two Linda Barras, after they were seen together at Ballon d'Or awards, he later said she was only his guest.
Find her on Twitter here.