Laura Benschop
This stunning young gal is Laura Benschop; and she is the gorgeous girlfriend of Davy Klaassen, Dutch soccer player who in addition to being a talented attacking Midfielder for Ajax is the team's captain.
Just before we get to tell you about Laura, allow me to tell you five facts about her beau.
Davy was born on February 21, 1993, in Hilversum, Netherlands.
Prior to joining Ajax, Klaassen played for HSV Wasmeer and HVV Zebra's.
He made his international debut in 2008 with Netherlands U16 squad.
He made his debut with Ajax on November 22, 2011.
Became team's captain during the 2015-2015 season.
With that noted, are you ready to meet Davy's better half? Let's check her in the same fashion we told you about her stud.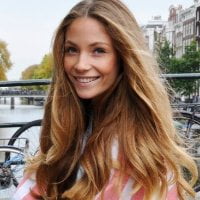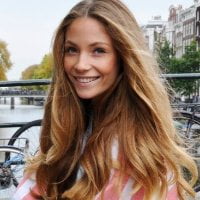 Laura Benschop was in Amsterdam, Netherlands.
She graduated from A. Roland Holst College in 2011.
After that she studied at the British Columbia Institute of Technology.
Subsequently, studied criminology at Simon Fraser University in Vancouver, Canada.
Prior to Laura, Davy dated Amber Moolenbeek.