Nicole Kennedy
Nicole Kennedy was once married to late NFL hall of famer, Cortez Kennedy. The two were married for a number of years before they went their separate ways.
Nicole's famous ex, has been found dead while in Orlando, Florida. Initial reports say police is investigating into his passing but they think there's nothing suspicious about it. The former defensive tackle died alone, he was 48-years-old.
Her former husband was born August 23, 1968 in Osceola, Arkansas. Kennedy, a defensive tackle, played college football at the University of Miami.
He was selected third overall in the 1990 draft by the Seattle Seahawks and spent his entire 11-year career with the franchise. He earned eight Pro Bowl nods and made the All-Pro First Team three straight years from 1992 to 1994, and he was the 1992 NFL Defensive Player of the Year.
Kennedy recorded 58 career sacks and 11 forced fumbles. He retired from the NFL in 2000 and was inducted into the Seahawks Ring of Honor in 2006 and the Pro Football Hall of Fame in 2012.
Cortez Kennedy is survived by his ex-wife and one daughter.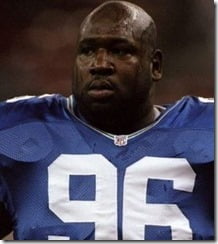 Nicole Kennedy was born Sheifinie Nicole in 1974. Together the couple welcomed one daughter, Courtney Nicole Kennedy born in 1995.
Though her husband was a brilliant player, the couple had a turbulent relationship. A report from 1996, says the former Seahawks Pro Bowl tackle was arrested on assault charges after attacking his wife.
At the time, Nicole Kennedy said her then husband had shoved her into a bedpost. She called police after Cortez found her penning a man's name into her address book. Kennedy became angry and shoved his wife, who fell back into a bedpost, police said. The then 27-year-old Cortez, pleaded innocent.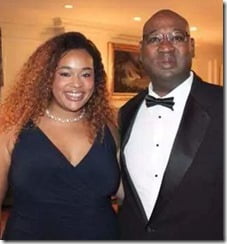 The charges were later dropped and the case dismissed after prosecutors on the case were unable to locate Nicole Kennedy. It looks like that incident might have been the begging of the end for the former couple. Nicole and Cortez were divorced a short time later.
At the time of the incident daughter Courtney was only a ten-month-old baby.
The couple's only child, Courtney played basketball at Lake Nona High School.