Lauren Neal
Meet beautiful Lauren Neal, she is the girlfriend of young midfielder Jack Wilshere, who plays for Arsenal and the England national team. Jack might be only 21 but the father of two already, has shown some major growth not only on his personal life but also on the field.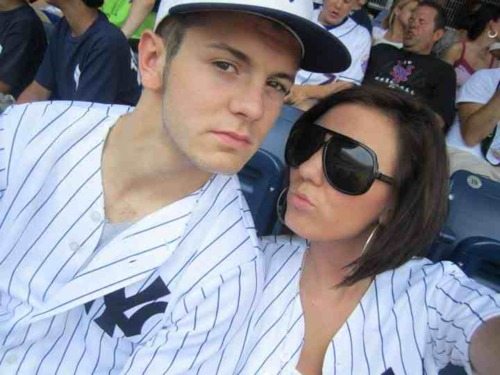 After Lauren who is a couple of years older than Jack was cheated on by the her player boyfriend back in 2010 only after a year they had started hanging out, he thought things through and stopped "playing around" to be with the true love of his life.
Lauren Neal gave birth to their first child on 2011, a son, Archie Jack Wilshere born on September 29, 2011. Before Archie was born it was reported the couple split due to all the cheating; 7msport.com reported 'Although Jack and Lauren are not technically together at the moment, they're still close. He has vowed to stand by her and support her. 'At the moment they're living apart but Jack's very keen to see as much of the baby as possible when it is born.'
In fact Lauren and the hunky footballer got so close that second baby was born earlier this year! The couple became parents one more time just a few weeks ago when Lauren gave birth to their second child, a little girl, Delilah Grace Wilshere, born on September 26, 2013.
Lauren, who works or better said worked as a hairdresser, is from Hertfordshire where her her family still lives. The couple also has a luxury flat there. The brunette has gone through some changes being preggo and all, take a look.
Lauren and Jack might not be married but her man, is definitely a sucker for their babies! When first son was born he posted via Twitter:
"The proudest day of my life today! "Archie Jack Wilshere was born at 15.06 uk time and weighed 7lb 11oz. I am the happiest man in the world!"
And when baby girl came he made sure the world knew. But Jack has not only been on top of the world with the newest addition to the family but also has been on cloud nine as he scored two to see off Marseille last night.