The former Chad Ochocinco who is an American football wide receiver, recently divorced with the American television personality Evelyn Lozada, who was arrested six months ago for allegedly head-butting his now ex-wife, is now dating Lauren Popeil.
Lauren has posted several instragrams with her new boyfriend celebrating Valentine's Day in Spain.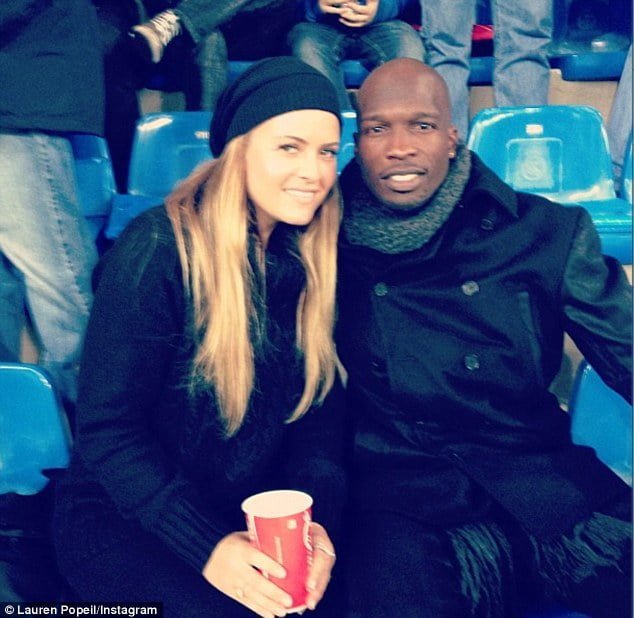 Lauren Popeil is the Chef and CEO of Popeil Cuisine. The 30-year-old Chef was born in January 01, 1983 in Aspen, Colorado. Lauren graduated from Pacific High School in San Bernardino, California, later she attended at the Le Cordon Bleu College of Culinary Arts in Orlando, Florida.
Lauren Popeil participated in some Ronco infomercial with her father Ron Popeil, when she was 9 years old. Lauren, the younger daughter was from the marriage to his blond wife after he made the infomercial zillions. Lauren's dad gets married practically every 7 years!
In recent infomercials, Lauren´s father Ron introduces his two daughters, Shannon and Lauren Popeil. Afterward in the infomercial Shannon once more appears briefly, handing "Cousin Arnold" a variety of knives. And blond Lauren does nothing on the infomercial after being introduced and appears on television for a grand total of three seconds.
Lauren had a short appearance in the gossip pages in June, 2006 by been on the Perez Hilton website reported that Lauren Popeil went to the Hyde nightclub in West Hollywood with the famous singer Justin Timberlake, who at that time was supposed with Cameron Diaz.
If Lauren Popeil had thought as Nicole Ritchie or Kim Kardashian. She might turn out to be a socialite and have her own reality show on the E! network.