Veronique Larosee Fleury
This lovely lady isVeronique Larosee Fleury; she is the gorgeous wife of NHL player, Marc-Andre Fleury. Her French-Canadian husband is currently the goalkeeper for the Las Vegas Golden Knights, previously Fleury played for the Pittsburgh Penguins.
Prior to joining the Knights in June 2017, during the 2017 NHL Expansion Draft.
Véronique LaRosee's hubby was born Marc-Andre Fleury on November 28, 1984, in Montreal. The goalkeeper was selected first overall by the Pittsburgh Penguins in 2003, becoming the third goaltender to be chosen first, joining Michel Plasse (Montreal Canadiens, 1968) and Rick DiPietro (New York Islanders, 2000).
Fleury also known by his nickname "Flower", played for Team Canada in the World Junior Championships, winning back-to-back silver medals in 2003 and 2004.
Fleury assumed the No. 1 role with the Penguins during the 2005-06 season, after three Stanley Cup Final appearances and two championships. Finally, in 2009, Fleury won a Stanley Cup with the team, two years later, he was selected to his first NHL All-Star team. Fleury won the Stanley Cup with the Penguins three times
Mrs. Fleury
The vet goalkeeper has also found success outside the ice. He was in a long time relationship with his now wife, Veronique. The two had been dating since their teenage years before getting married almost five years ago. Meet the lucky woman below.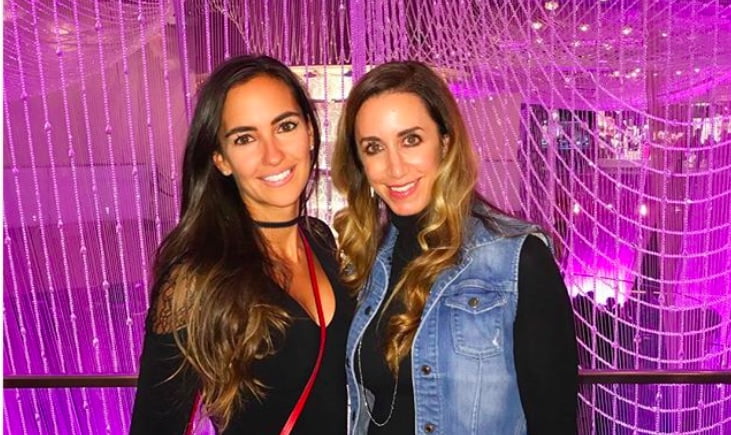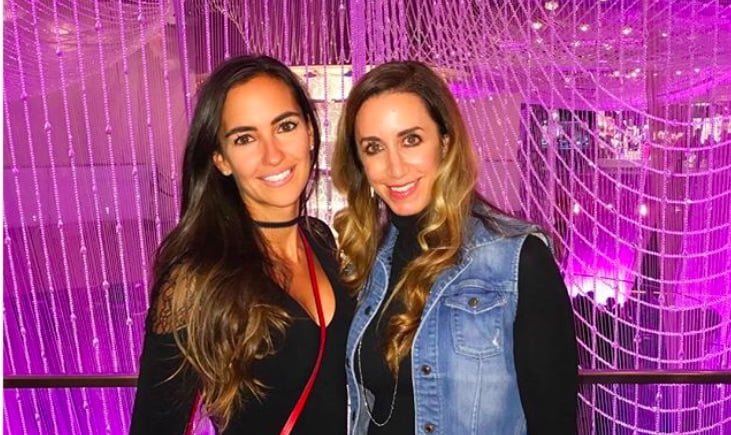 Veronique has been incredibly supportive of her hubby's career;  together since they were 15.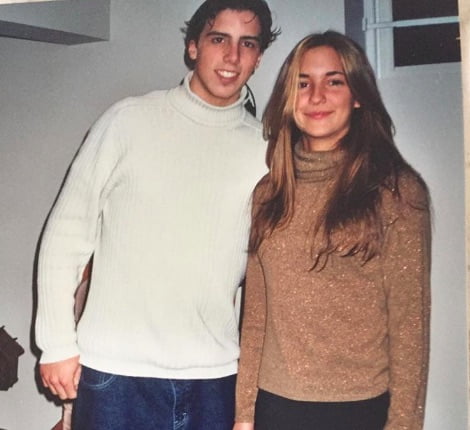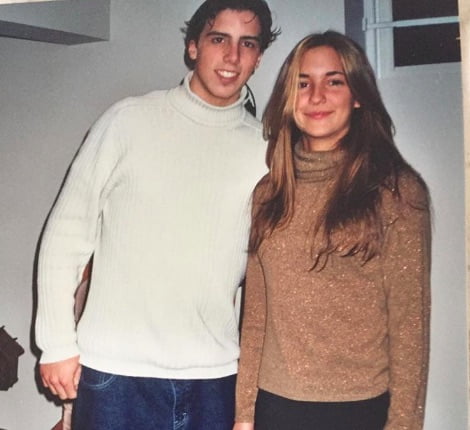 Veronique and Marc-Andre tied the knot on July 22, 2012; They are the proud parents of two adorable daughters.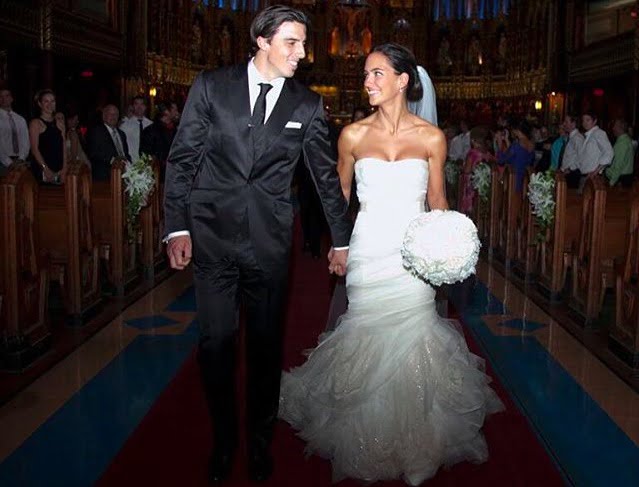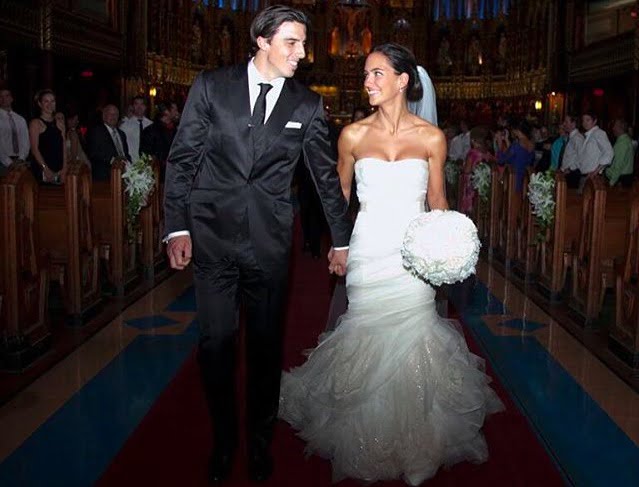 LaRosee gave birth to daughter Estelle in 2013. The couple welcomed second daughter, Scarlett in 2015.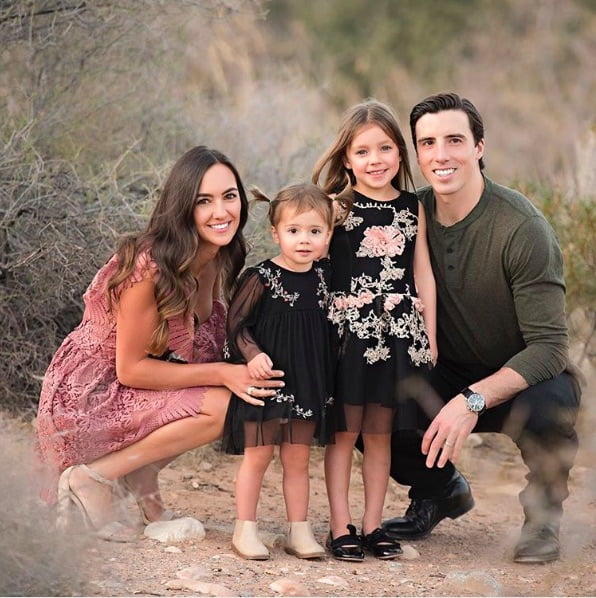 But aside from being a supportive NHL wag and mother of two, Mrs. Fleury is also a businesswoman. Along with friend Catherine, she launched her own kids' clothing line which they offer on their website, Alex et Estelle.
You can find Veronique LaRosee on Instagram here.