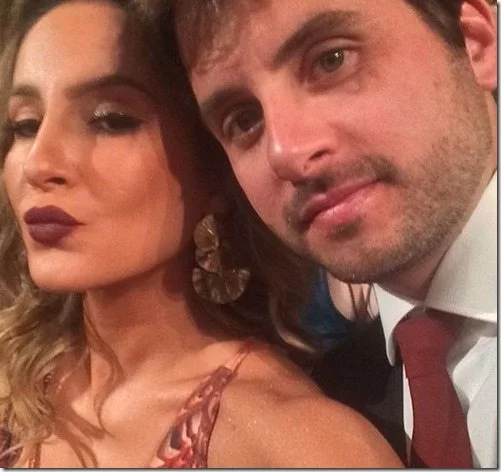 Meet Marcio Pedreira, the Brazilian handsome husband of Claudia Leitte better knonw as Claudinha, one of the most popular female singers in Brazil.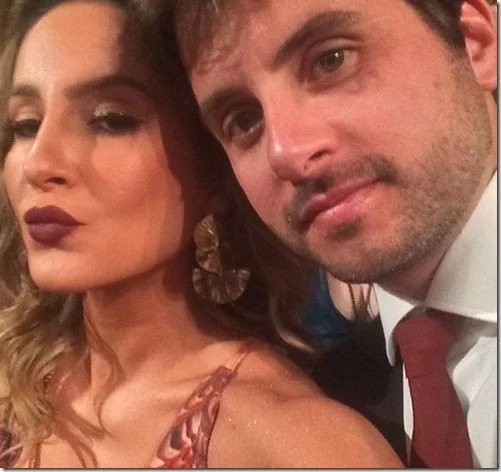 Besides Marcio's wife being drop dead gorgeous she is very famous in their country, having been the lead vocalist of group Babado Novo for almost a decade, having established a successful solo career and being the recipient of many national and international awards. She was also chosen to participate as a coach on The Voice Brazil.
But most recently; have you heard the the World Cup Official Song –if you have then you have heard Marcio's talented wife sing!
His wife was surprised by the invitation of FIFA to represent Brazil in the World Cup Official Song, along with Pitbull and Jennifer Lopez earlier this year, and that is why even thought she is a singer she deserves a spot here in Fabwags.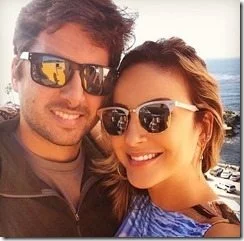 If our Portuguese is not mistaken, the couple has been married for 7 years and are the proud parents of two gorgeous children, two adorable little boys.
Marcio is described as a businessman, the couple tied the knot on March 7, 2007; they met in adolescence and began dating shortly after being reunited by chance in a restaurant. The singer's dress was made by designer Carlos Tufvesson. The ceremony took place in Salvador, Bahia, where the guests amused themselves with songs of the 80s.The couple spent their wedding night in the presidential suite of the Sofitel Salvador. The next day departed for Paris, where they spent their honeymoon.
Earlier this year the couple renewed their wedding vows, they told Caras magazine
"I renewed my wedding vows. Did the party, celebrate our marriage, which is so beautiful, again. Already happened, could do everything discreetly," told the magazine, without giving many details of the ceremony.
The singer had previously stated that she and her husband were thinking of renewing the vows fulfilled: when seven years of marriage. Parents of David, 5 years, and Raphael 1, the couple chose to be discreet, to the surprise of fans, who expected a party in the mold of marriage.
As for career, the judge of "The Voice" said thinking about acting. "I like to play. Doing propaganda, I realized that playing is one thing I want to do, yes. All I need is to find time," she said.
In the meanwhile Claudia and her very supportive hubby celebrate the success of "We Are One", the official song of the World Cup which he recorded alongside Jennifer Lopez and Pitbull to. "I feel honored to represent my country, and I'm excited for the same reason. Had a golden opportunity. Want the whole world to see my happiness, I am empolgadíssima" celebrated.
A well deserved celebration.
Find Marcio on Instagram here.
Don't miss their video below, they are ferry-tale-delightful to watch!