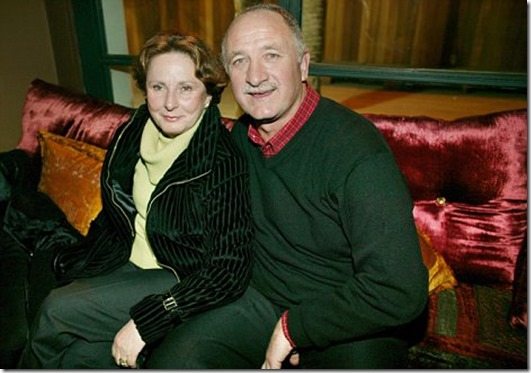 Meet Olga Scolari, the wife of football manager Luís Felipão Scolari or just Felipão. Her husband is the current manager of the Brazil national team and is also a former defender.
Is not known when the couple tied the knot but is safe to say they have been together for years, they are the proud parents of two children, two boys named Leonardo and Fabrício.
Her husband is well known for his won of the 2002 FIFA World Cup as Manager of Brazil.
It was reported his nephew tragically lost his life in a car accident on earlier this week, we would like to extend our condolences to his family.
But after a long wait the World Cup is finally here and we cant talk about it without talking about Scolari.
A devout Catholic, married to his teenage sweetheart, Olga, for over 40 years, does believe the right wife is crucial to ensuring that footballers do not squander their time, money and talent. He revealed during an interview in 2008 the success for football is finding a "good wife" so Olga takes all the credit.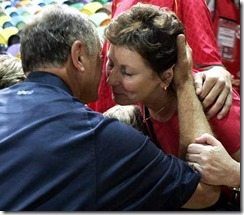 Back in the day her hubby started out as a player on just £75 a week, now he is a very famous man in the sport, which participated in several major championships defining titles, medals, trophies and more. He began his still young career early as a physical education teacher in state schools and others. With the passage of time, from there, it was evolving in their professionalism, acquiring more knowledge, talent and reaching technical level. But, before that, was a football player for many years, and not known in clubs. After he retired as a player in 1982, Luiz Felipe Scolari held his first managerial post with CSA and guided his team to win at the Alagoano state championship.
He likes to remember his roots and keep them close to his heart,
'I remember my time as a player when I first started at a small club in Brazil. I was only interested in the opportunity, not the money. When I received my first pay rise, I kept half of this to buy a flat for me. Wow!

'I was very professional when I was playing because I didn't have great quality. My best quality was my mind – my mentality. I want to win, I want to win, I want to win.
Luiz Felipe Scolari was lucky enough to be in charge of two international teams, Brazil and Portugal. He became the Portugal manager in 2003 and helped the country to prepare for the Euro 2004 to be the host nation. In the 2006 World Cup held in Germany, he took Portugal to the semi-finals. In the Union of European Football Association (UEFA) Euro 2008, Luiz Felipe Scolari lead Portugal into knockout stages and won Group A title. Soon after Portugal's Euro 2008 match, he made an announcement about his appointment as the manager of Chelsea F.C
Related Story: Brazil Tite Wife Rosmari Bachi
There is not much found about his wife other than lovely pictures of them hugging or kissing. A well seasoned wag she must be excited for her hubby as he leads the national team in the World Cup opening match. Did you watch his stirring speech?