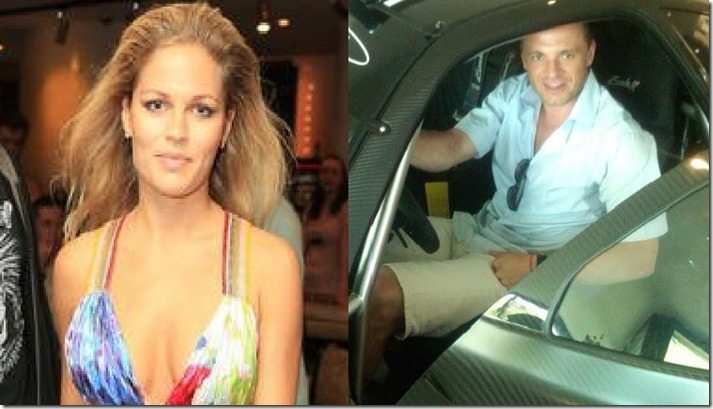 Meet 28-year-old Slovak dancer Ivana Surovcova, she is the girlfriend of 32-year-old L.A. Kings Right Wing Marian Gaborik. Her man was recently welcomed back to his natural habitat, that is his old home sheet of ice Monday night, back playing for the first time at the Garden since being sent to Columbus in April 2013 in a trade that worked out well for the Rangers and eventually the Kings.
During an interview he said his girlfriend had appeared for several years on a Slovak version of Dancing With the Stars, he started tweeting about "Dancing With the Stars" to new teammate Jarret Stoll and Stoll's girlfriend, Erin Andrews, a co-host of the show because of it.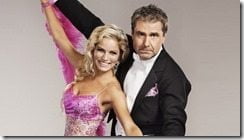 The blonde stunner was born in Slovakia, her hometown is Nitra. Accoring to her Facebook profile she attended Gymnázium Párovská 1, Nitra school and Ekonomická univerzita.
She has appeared on the TV show "Let's Dance" she is widely regarded as one of the dancers for the show, she has competed with Peter Marccin (pictured above) among others.
Check out her moves on the video below, what do you think?
Her man previously dated Sonia Barcaja, who used to race in the Formula 3 series, that made her a pretty interesting chick to Marian who is huge on Go-Kart. That relationship didn't last long and soon came the blonde pro dancer to the hockey player's life; they have been together for a while now, assuming they started dating since 2011.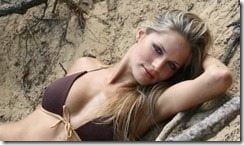 Her boyfriend has played for different teams including, HC Dukla Trenčín, Minnesota Wild, New York Rangers, Columbus Blue Jackets and most recently since his trade for forward Matt Frattin,in the 2014 NHL draft, for the Kings.
Last year, for her 27th birthday, her hockey boyfriend surprised her with a beautiful bouquet of red roses and a romantic yacht trip.
Ivana's Kings winger is three wins away from securing a day with the Cup in Trencin, so certainly she must be cheering on for her man!
You can find her on Instagram here