50-year-old Maureen Blumhardt Barkley as you know, is the wife of one of the greatest power forwards in NBA history, former Houston Rocket Charles Wade Barkley.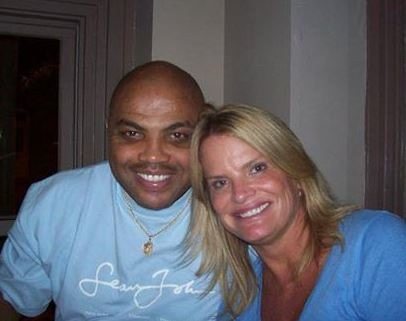 Her hubby is currently working as NBA analyst on TNT's "Inside the NBA." He was selected fifth in first round of 1984 (NBA draft by the Philadelphia 76ers. He played for the 76ers from 1984-92, the Phoenix Suns from 1992-196 and the  Houston Rockets from 1996–2000.
But since you probably know everything there is to know about the legendary NBA star, read below some what we know about his long-time wife.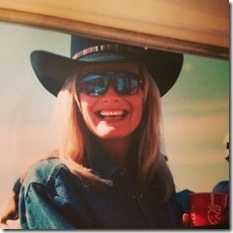 Maureen Lynne Blumhardt who resides in Scottsdale, AZ.; according to her Facebook page, married her hubby in 1989 and they been married for 25 years now.
When the couple met by chance at a City Avenue restaurant, Maureen worked as a legal aide and part-time model in Bucks County. At the time the couple faced disapproving stares and whispers whenever seen together in public.
She later worked at Fresh Start Women's Foundation and is currently an Honorary Member. Fresh Star Women's Foundation states: In the early years, the foundation focused on fundraising and granting money to Arizona nonprofits serving women in need, in 2002 the Women's Resource Center opened its doors. As the organization grew, two new boards were added, bringing an impressive array of community leaders to the effort.
Maureen also appeared in a TV infomercial to help promote the Noblerex K-1 whole body vibration machine.
Their daughter Christiana Barkley was born the same year the couple tied the knot, and Christiana is 25 years old now. Christiana who look just like her father, resides in NY.
Her hubby has said he wants to go into politics after his contract as a analyst with Turner Sports and Inside the NBA are up; last year, he and President Obama talked about basketball because Obama is a huge basketball fan but they also talked about Michael Sam, politics and other issues.
Being married for that long, there is definitely going to bring you some ups and downs and Maureen has stuck with her hubby through pretty much everything, the good, the bad and the ugly; in 2006, Barkley was inducted into the Naismith Memorial Basketball Hall of Fame, times were happy then but in 2008 her man was arrested on DUI charges, he spent 10-days in jail and paid-up a $2000 fine, it doesn't sound like super bad but you might remember the police reports said that Barkley told police he was in a hurry to receive oral from his female passenger when he ran through a stop sign and was caught! Ring any bells? We are pretty sure it must be an awkward topic for Maureen who obviously decided to forgive and forget.
Most recently her hubby of over two decades told media outlets he is willing to go on a hunger strike until the Lakers win their first game, think his wife will back him up on this one?
You can find lovely Maureen on Twitter here and on Facebook here.