Terri Stubblefield
Terri Stubblefield is the wife of former NFL defensive tackle, Dana Stubblefield. Whose fame and personal life went down the drain after the accusations made by a disabled woman.!
Terri Stbbleield stood by her husband for a while but when he was found guilty she decided to file for divorce.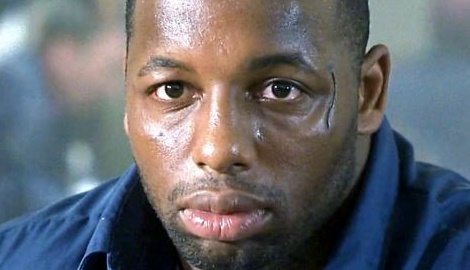 Terri's husband was born Dana William Stubblefield on November 14, 1970. He attended Taylor High School in North Bend, Ohio and went on to college to the University of Kansas, where he had a standout career. Stubblefield was drafted in the first round (26th overall) of the 1993 NFL Draft by the San Francisco 49ers.
Things were looking good for Dana who was named NFL Defensive Rookie of the Year in 1994, after he led the 49ers with 10.5 sacks and recorded 8.5 the following year. He appeared in the Pro Bowl in 1994 and 1995. The 1996 season was less successful for Stubblefield, but his 1997 season found him recording 15 sacks and being named 1997's NFL Defensive Player of the Year by the Associated Press. Dana won Super Bowl XXIX as a member of the San Francisco 49ers.
After the 1997 season, he became an unrestricted free agent and signed with the Washington Redskins, where his numbers greatly diminished. He returned to San Francisco in 2001 and 2002, and played with the Oakland Raiders as a free agent in 2003. In 2004, he was signed by the New England Patriots, but he was injured and got released before the start of the season.
Dana Stubblefield is no stranger to legal issues. The now 45-year-old was among the list of clients of the Bay Area Laboratory Co-operative that had given performance-enhancing drugs a number of athletes. Dana was charged in early 2008 and initially lied to federal investigators about using both EPO and THG. He later cooperated with both federal and NFL investigators and turned over the names of players, agents, and trainers that he suspected of using drugs.
Thanks to his cooperation with the investigation, he received a fairly light sentence after pleading guilty to lying to federal investigators on February 6, 2009.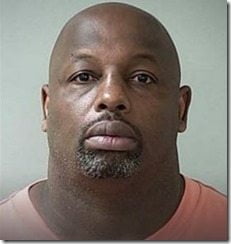 In 2010, a federal judge sentenced the former 49ers star to 90 days in jail for stealing his former girlfriend's mail. Also that year, Stubblefield admitted submitting a change of address form so his former girlfriend's mail, including her unemployment checks, would be delivered to his residence. It is unclear if the girlfriend is Terri or another woman he could've been dating at the time.
Getting back to his present legal trouble, police arrested Stubblefield in front of his children's school Monday after he dropped them off. He was released from jail late Monday on $250,000 bail. In an attempt to defend his name, Terri's husband gave a press conference on Tuesday saying he was completely innocent, out of Jubilee Christian Center in North San Jose, where he is a member.
Things are not looking very good for Dana, who is also being slapped with divorce following the rape allegations. Terri Stubblefield filed for divorce and is also seeking full custody of the two children they have together. According to TMZ, Terri Stubblefield filed for divorce this February –round around the time Dana learned of the rape charges –ending their seven-year-marriage.
Terri Stubblefield and Dana share two children, a one-year-old and a four-year-old.