Simone Lambe is the ex-wife of former German soccer player Michael Ballack; he was a midfielder with Germany National Team and played with Bayer Munich, Bayer Leverkusen, and Chelsea.
Michael Ballack Career Timeline
6'2 Michael Ballack was born on September 26, 1976, in Gorlitz, East Germany. His parents are Karin and Stephan Ballack, a secretary and former swimmer and his dad was an engineer and former third division footballer.
He started playing soccer with FC Karl-Marx-Stadt, now Chemnitzer FC.
Made his debut with Germany U-21 Team on March 26, 1996.
In 1997, signed with FC Kaiserslautern.
On July 1, 1999, at the age of 22, Ballack dubber Little Kaiser joined Bayer Leverkusen.
In 1999, joined German National Team.
He was on the roster representing Germany at the 2002 FIFA World Cup in South Korea and Japan.
In 2002, he was named German Footballer of the Year, the first of the three times he earned that title.
He signed with Bayer Munich following his performance at the 2002 FIFA World Cup.
Played with the National Team at the Euro 2004 and the 2005 Confederations Cup.
In May 2006, he signed with Chelsea.
Joined the National team at the 2006 FIFA World in Germany, Germany ended in third place, France in second, and Italy took the title home.
Captained Chelsea in John Terry's absence on December 29, 2007.
He was named captain for Germany's National Team at the Euro 2008
He signed a two-year contract with Bayer Leverkusen on June 25, 2010.
Missed the 2010 World Cup due to an ankle injury.
On June 16, 2011, sources released a statement regarding Michael Ballack no longer playing with the National team.
On October 2, 2012, he announced his retirement.
Michael Ballack Net Worth
Michael Ballack has a net worth estimated at $35 million. Ballack signed his first contract in 1995 with Chemnitzer.  In 1999, he signed with Bayer Leverkusen before signing with Bayer Munich in 2002. In 2006, signed a new contract with Chelsea and a one-year contract extension in June 2009, earning around 190,700 euros, $245,700 a week.
On June 25, 2010, signed a two-year contract with Bayer Leverkusen.
"With my transfer to Bayer Leverkusen a circle is complete. I had a beautiful and successful time here, on which I like to look back a lot," Ballack told the club's official website. "That was a factor in my decision."
In addition to his earning from soccer, he earned a large figure from his endorsements that continued to this day, in April 2017,  signed an endorsement deal with the foreign exchange and commodities brokerage, HotForex.
"I am very glad to collaborate with a highly reputable broker of HotForex's stature, that has managed to become a top choice for FX traders worldwide," said Ballack.
Michael Ballack Trophies
44-year-old Michael Ballack was named German Football of the Year three times, in 2002, 2o03, and 2005.
With Bayern, Munich won three Bundesliga trophies, 2002-03, 2004-05, and 2005-06.
Playing with Chelsea, Ballack won his first of three Premier League titles in 2007, the second one cane in 2009, and the third in 2010.
Michael Ballack Ex Wife
Michael Ballack dated his ex-wife Simone Lambe for several years before they got married on July 14, 2008. They welcomed three sons, Louis, Emilio, and Jordi. Michael and Simone's marriage ended in 2012.
Simone Lambe
Simone Lambe, aka Simone Mecky-Ballack, the name she goes by, was born on February 16, 1976, in Kaiserslautern. She grew up with her mother after her parents divorced. Simone received pharmaceutical training and has some commercial clerk experience, which probably helped her get a job in the restaurant business.
She met Ballack in 1998 at the Café am Markt in her hometown; he was playing with FC Kaiserslautern, they started dating that same year. Simone and Michael welcomed three sons before they finally got married in 2008.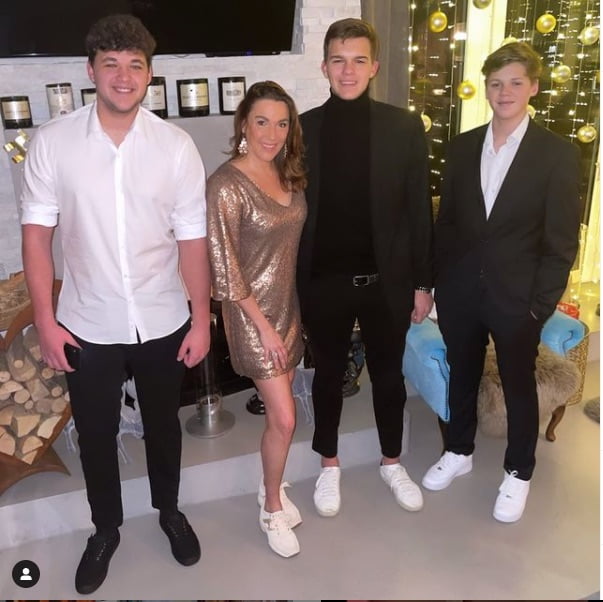 Sadly their marriage deteriorated, and by 2012 they decided to divorce. Simone and her sons moved to  Starnberg. A year later, Simone Ballack participated in the 6th season of Let's Dance, ending in fourth place. In 2015 appeared in Celebrity Shopping Queen and participated in Celebrity Big Brother in 2020.
Chickeria, her restaurant opened its doors in Kaiserslautern in 2013; unfortunately, it closed four years later. Simone started dating her childhood friend Andreas Mecky, an IT specialist who became her second husband on May 11, 2019.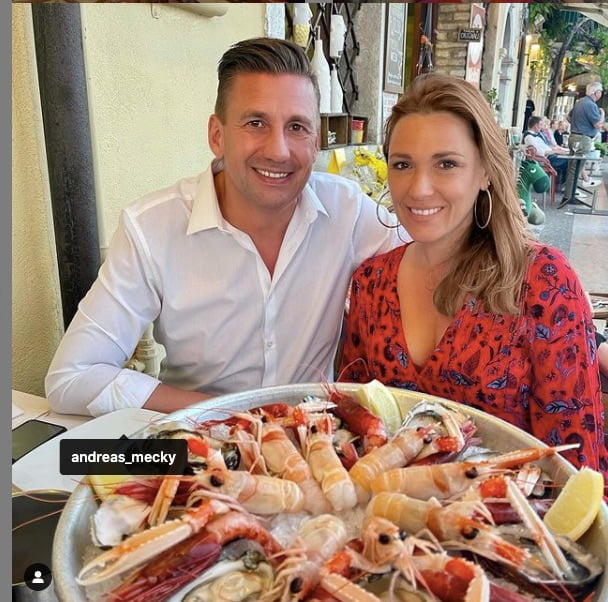 Michael Ballack Children
Michael Ballack has three sons born from his marriage to Simone Lambe, Louis born in 2002, Emilio born on September 19, 2002, and Jordi born in 2005. There isn't much information about Louis except that he played soccer; Emilio, who graduated from Munich International School, died at the age of 18, on August 5, 2021, in Troia Peninsula, Portugal, in a tragic quad bike accident.
Jordi, the youngest, is into music and soccer; he is on the German soccer team Bayerischer Fussball-Verband squad.
Michael Ballack Girlfriend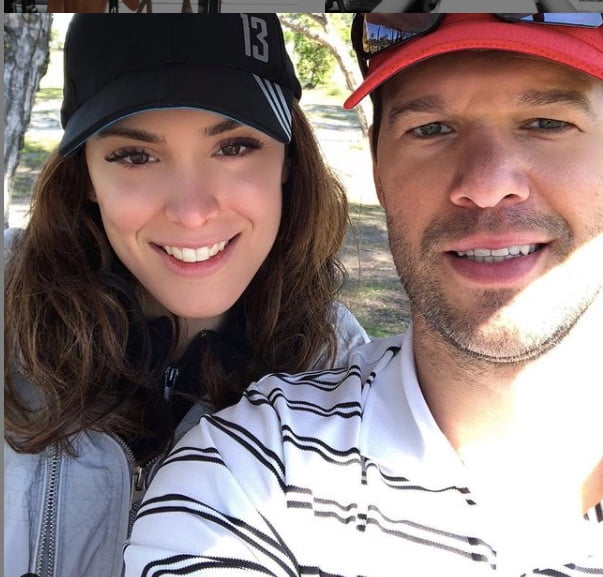 Natacha Tannous
After his divorce from Simone, Michael Ballack dated Lebanese stunner, Natacha Tannous. They started dating in 2015 and remained a couple until 2019. Natacha Tannous studied a the Grande Ecole de Commerce, Prepa HEC, Lycee Louis Le-Grand, and NYU Stern School of Business.
Ms. Tannous worked at Charlie Rose Office with Bloomberg back in 2012; later, she joined Deutsche Bank. In 2015, she was the executive director at Goldman Sachs; from May 2017 to 2021, Natacha was head of Germany & France at Tifosy Capital & Advisory.