Meet Mrs.  Jen Gutekunst; she is the wife of NFL executive Brian Gutekunst, the general manager for the Green Bay Packers. This is everything we know about Mr. Gutekunst and his lovely wife, Jen.
Brian Gutekunst Family
48-year-old Brian Willis Gutekunst was born on July 19, 1973, in Raleigh, North Carolina. He is one of the sons born to Leah and John Gutekunst, also proud parents to sons Jon and Michael, CFII at GlightGest and GIS Manager at City of Raleigh Parks, Recreation & Cultural Resources, respectively.
Who is Brian Kutekunst Father?
His momma Leah is a permanent substitute teacher at Chapel Hill-Carrboro City School District. Brian's dad John is played defensive back at Duke before turning to coach. Born on April 13, 1944, John Gutekunst started his coaching career as a graduated assistant at Duke back in 1967.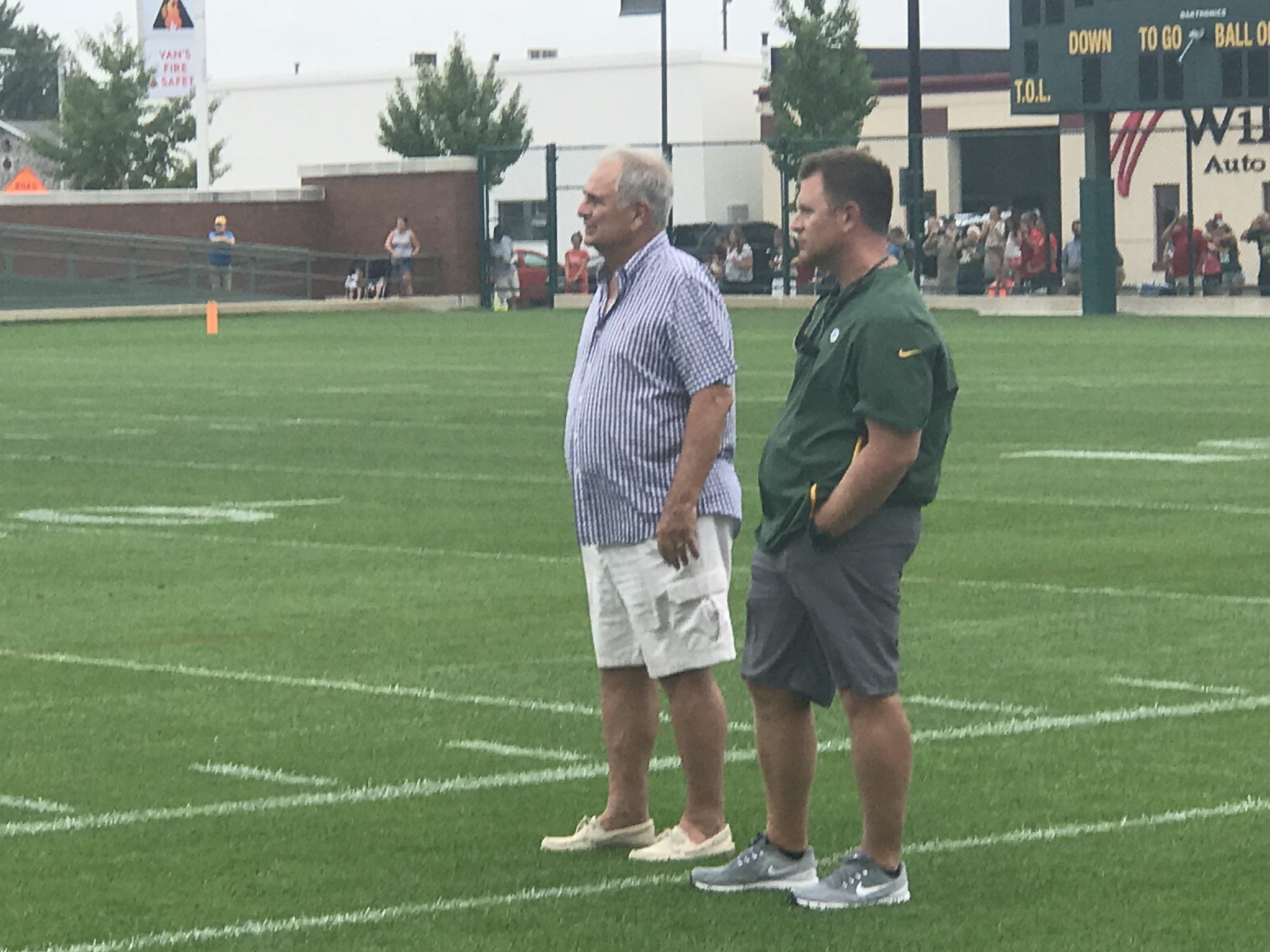 In 1979, he was an assistant coach at Virginia Tech; he joined the University of Minnesota as a  defensive backs coach in 1984 before they named him head coach a year later. In 1992, he was an assistant coach for the AFL team, the Tampa Bay Storm, and defensive backs coach at Wake Forest that same year.
Two years later joined the Rutgers and the Rhode Island Rams in 1996; was a defensive backs coach at South Carolina in 1999, and joined the North Carolina Tar Heels (assistant head coach) in 2004. He was a defensive backs coach at Duke in 2007 and worked at East Carolina in 2009.
Between 2010 and 2017, worked at Columbia (defensive backs), North Carolina A&T (linebackers), East Carolina (defensive analyst).
Brian Gutekunst College
Brian Gutekunst attended and played defensive back at the University of Wisconsin-La Crosse; sadly, a shoulder injury ended his career, luckily he found a way to continue involved in football as an assistant coach. He served as an assistant during the 1995 Division III National Championship season.
Brian Gutekunst NFL Career
In 1998, Brian Gutekunst served as a scout for the Kansas City Chiefs; after the season ended, the Green Bay Packers added him as their director of college scouting; subsequently, in 2016, served as Director of Player Personnel for the Packer, before being named the 10th General Manager in 2018, he replaced Ted Thompson who had been diagnosed with a neurodegenerative disorder.
Who Hired Brian Gutekunst?
Ron Wolf initially hired Brian Gutekunst; the Packers president and CEO Mark Murphy was who later appointed him general manager, over Eliot Wolf and Russ Ball.
Brian Gutekunst Net Worth, Contract & Salary
Details about Brian Gutekunst's contract and salary are not easy to find; back in 2018, when the Green Bay Packers named him General Manager, he signed a five-year deal; his net worth has been estimated at around $4 million.
Records online showed he owns a 4,702 sqft, four-bedroom, 3.5 baths home in Nakoma, Hobart; the house sold in 2012 for $430,000 has a beautiful pool with a slide.
Brian Gutekunst Wife
Brian Gutekunst's wife is Jen Gutekunst, his college sweetheart. Jen Gutekunst graduated from the University of Wisconsin-LaCrosse in 1998; they started dating, got married, and later welcomed three children.
Jen Gutekunst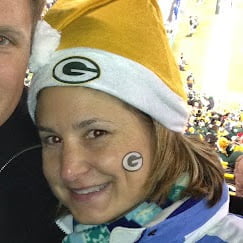 Mrs. Gutekunst was born Jennifer Marie Banda on February 9, 1976; one of the daughters born to Sheila Banda and Jesus Banda. Jen and Brian Gutekunst have four children together, son Michael (11) and daughters, Kacey (9),  Marley (15), and Joie (14). You can see pictures of Jen Gutekunst and her beautiful family at Loveliest in My Life.
Jen Gutekunst participated in the  31st Annual Fashions from the Heart Dinner and Fashion Show in 2018; the fashion show was an event to raise funds for the HSHS St. Vincent Hospital Heart Center in Green Bay.