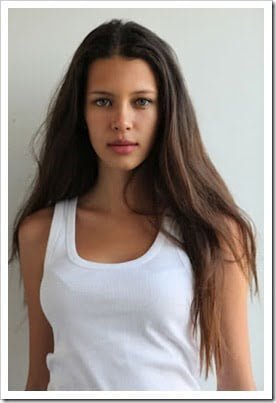 The second half started…. It was at a standstill 0-0 after an hour, with Navas imposing. Seeking a come through, Barca brought on Xavi and Pedro and Alexis Sanchez…. The delusion nearly came true, until the 83rd minute when Sanchez found Cesc Fabregas in the area and the Catalan shot towards the far post of Navas's goal. Levante were floored. Not quite Sammy Kuffour floored on the Camp Nou pitch, but floored. But Niente! Was this one of the reasons Michelle Carvalho broke up with her boyfriend?
The brunette, Michelle, who's 5ft. 8" had a relationship Jose Luis Bibbo (Virgo) dated Michelle back in 2012. During the same year, she dated Bruno Coleoni. Nowadays she is Alexis, the footballer's girlfriend. But we aren't sure if they are still dating…So it seems she is available now…
Some people, either because they have envy, believe Alexis shouldn't date that girl really because rumors say she is cheating on him. She found another guy and now she found him.
The Chilean footballer Alexis Sánchez's found in the stunning Brazilian girlfriend Michelle Carvalho her new sweetheart. She is one of the most beautiful women in Brazil. Michelle Carvalho is also known as a Brazilian model.
Michelle's nickname is Chelle. Her personal quote is:
I'm a great believer in luck, and I find the harder I work, the more I have of it.
The beauty goddess has Light brown hair and green eyes. She is so fit, only 31-23.5-34.5 Her dress size is 6, jezz! She has worked for Elite and Francina Models. She has appeared in ads such as Sail Basics. This gorgeous has been the cover of mags such as: 'Remix' and 'Novias de España'.Her fashion shows portfolio, includes Ready to wear – Autumn/Winter 2009 and Erin Wasson + RVCA, Generra, Libertine, Shipley & Halmos, Travota.
You can check her Tumblr here.