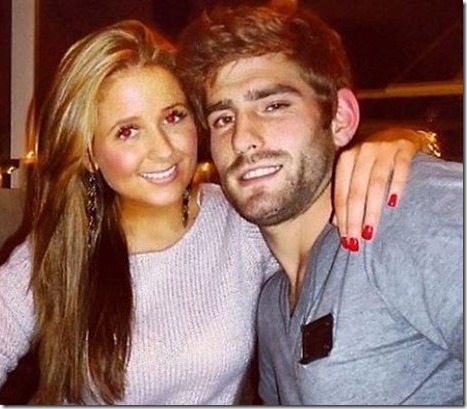 Meet Natasha Massey, she is the girlfriend of 25-year-old footballer, Ched Evans. Natasha is one of those women who knows what she wants and even thought her boyfriend is currently serving a prison sentence following a conviction for rape, she wants Ched, and is sticking by his side.
Certainly nobody would blame her for walking away from him but her determination is getting more and more attention from the media, so who is the girl who's been backing up the footballer? And more importantly why did she do it?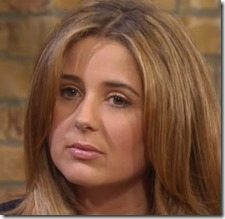 Natasha's boyfriend was convicted in 2012, after he was found guilty of raping a 19-year-old girl in a hotel room. The day of his release is around the corner so the worst seems to have passed. Media outlets have been keeping close to Natasha and during a recent TV appearance she talked about why she's been there for him.
Natasha had been dating Ched for almost three years when the accusation took place, she told ITV's This Morning she was left heartbroken once she found out that her boyfriend had cheated on her and under such horrible circumstances. The answer to why she's been there for him is quite easy, she obviously believes he is innocent and is a woman in loved. "I love him and I'll continue to stand by him." She said.
A page for her boyfriend was set where she wrote a statement asking for any information that had not been disclosed. The 25-year-old became ever since one of Ched's strongest defenders.
The pretty blonde also revealed she had to put her feelings about the cheating aside, and got into full supportive mode to help Evans get through. During the shocking interview for many, she was questioned about whether or not she could trust him, to what she replied: "Yeah, 100%."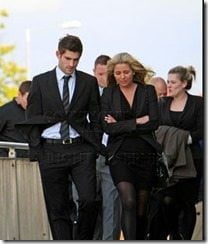 Massey has visited him every week in prison since his five-year-prison sentence in 2012. Now that her boyfriend has served half his sentence and will  be released this month, reports say; the next obvious question is whether he'll be able to come back to the sport. Natasha also gave her take about it, saying the star striker "would love to return to football and continue doing what he does best and what he loves."
Massey come from a wealthy family, her father is Karl Massey and her mother is Susan Massey. Now, their names might not be that familiar to you but they are loaded! Her dad is a director  of 11 companies, including prestigious jewelers Cottrills in nearby Wilmslow. It is believed she still lives with her parents in a £1.million property in  Alderley Edge, Cheshire. Natasha's parents are also supportive of Evans.
Any thoughts on Natasha?