Camille Tytgat
Meet Camille Tytgat; is the stunning French girl is the lovely wife of  French soccer player, Raphael Varane. Her man is one of the talented players with Real Madrid. He also plays with France National team.
Reports say Chelsea will explore the possibility of signing her boyfriend, after agreeing to sell David Luiz to Paris Saint-Germain for an initial fee of around £40m, a world record sum for a defender.
Her better half –Real Madrid's number 2 –is currently preparing with Real Madrid for this weekend's Champions League final. But enough about the young center-half. Keep going down to find out more about his gorgeous girl.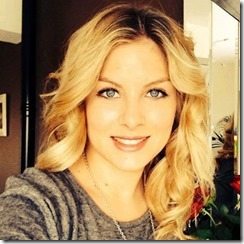 Wife Material!
According to reports, that during his off period due to his knee injury, Camille took good care of him and was by his side at all times. The young French girl, who has the looks of a model –certainly is showing to be wife material and taking to heart that "in sickness and health" statement.
She has been described to enjoy a low profile, Camille likes her privacy however she has been spotted a few time during daylight with the young soccer player.
Camille and Varane have been together for a while which by their age would mean since their early teens.Tytgat is currently a law student. They both attended the same school as kids and have kept a stable relationship so it would appear they are the kind who don't need to be taking pictures 24/7 to show how much they care about each other.
Even though they are very young the couple knows what they want, Camille even left her natal country to move with her boyfriend to Spain.
She has been snapped both as a blonde and as a brunette, which hair color you think she carries the best? Her man doesn't seem to mind, and honestly, she rocks both! Varane is a lucky dude; he can show off his girl as one of the most attractive within the white uniform bunch!
Camille and Raphael tied the knot on June 21, 2015, at Le Touquet in France; both the bride and groom wore white.
Camille and Raphael Announced they were expecting their first child together in September 2016.
Camille gave birth to their beautiful son Gaston on March 9, 2017.
As we have said, Miss Tytgat likes her privacy so unfortunately, she doesn't have a social account. However, you can follow her man on Twitter here.