Sofia Balbi
Uruguay's National Soccer team has the great Luis Suarez on their squad; Luis is also a player with FC Barcelona, but what we are interested in his lovely wife  Sofia Balbi mother of their two beautiful children.
Luis Suarez became Uruguay's top player during the FIFA World Cup in South Africa; he made his international debut with Uruguay's soccer team Nacional on February 8, 2007; that same year signed with Groningen; he joined Ajax in 2007 and Liverpool in 2011, Finally on July 11, 2014,  agreed to a contract with Barcelona.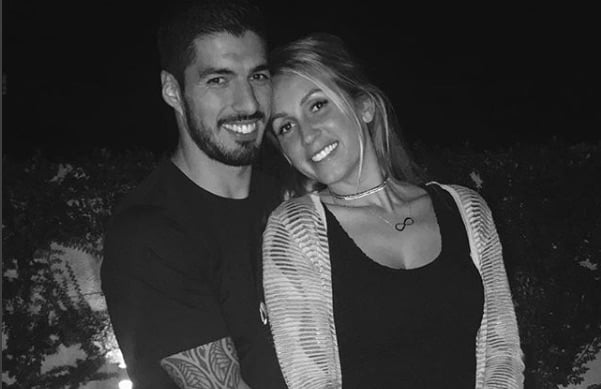 Luis Suarez's wife Sofia Balbi also from Uruguay met her husband when they were teenagers; according to sources close to the couple, they met because Sofia's sister was dating one of Luis's teammates in Nacional, it was him who introduced them.
They started dating, but then Sofia's dad was affected by the financial crisis in Uruguay and had no other choice but to relocate his family to Spain.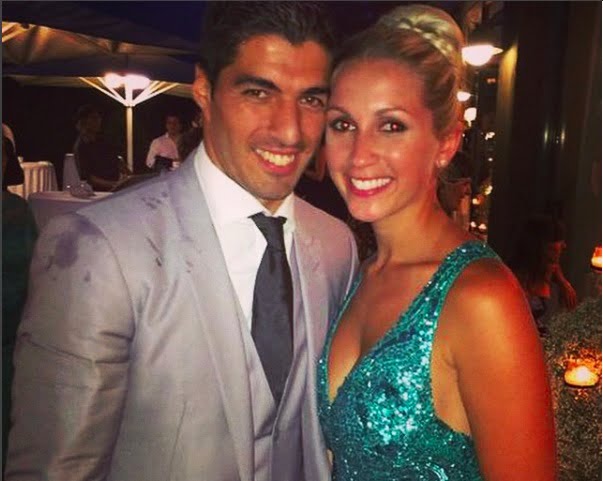 Sofia moved to Barcelona in 2004, leaving his tearful beau in Uruguay; but that changed when he moved to the Netherlands, Luis convinced her family to let her move in with him.
Sofia did move in with Suarez and a year or so later they got married, she became Mrs. Suarez in December 2009. They welcomed their daughter Delfina on August 5th, 2010, in the Clinica Teknon in Barcelona, Spain; on September 26, 2013, came their son Benjamin.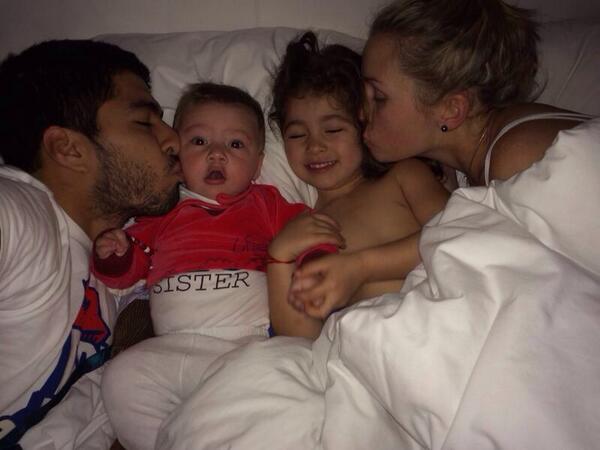 More Uruguayan Soccer WAGs:
Jocelyn Burgardt – Cavani's girlfriend